Transitioning Through Difficult Fertility Terrain
September 28th, 2018 | 7 min. read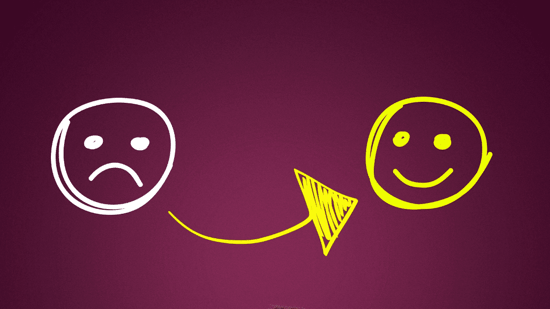 This September, RMA of Connecticut is intrigued with transitions, particularly in how they reveal themselves in fertility treatment and decision making. Investigating aspects and questions like these, "I really don't want to need a doctor to get pregnant but it's not working at home." "I know it's time to move on to a board certified Reproductive Endocrinologist, but I'm hoping that this is the month I get pregnant, so why make an appointment?" "No way am I ever sticking a needle in me." "How do I move from one type of fertility treatment protocol to the next when I don't feel ready for more treatment."
(Please listen to Lunch with the Lisa's for conversation about how to move from a hard no, absolutely not to a maybe, to possibly even a yes. Here's a hint, it's closer to opening a door than flipping a light switch.)
One Couple's Story- Transitions in Fertility Treatment
One RMA of Connecticut patient generously volunteered to share her transition story with all of us. The transition she and her husband were facing was moving from using her own eggs into third party options (donor egg, donor sperm, gestational carrier are three examples of third party family building techniques).
This particular transition can be particularly poignant as the mother to be involved has to face letting go of her attachment to being DNA connected to her child for a vastly better chance of having a baby. We'll let her share her journey in her own words:
Our Story About DNA and Egg Donation
"One good thing about my 3rd party infertility story is that the source of our fertility problems was always straightforward and lacked any mystery. I was 39 at the time and we knew we were likely going to need to resort to third party (egg donor), as in my case, my issue was clear- I had a miscarriage at 8 weeks after my 3rd IUI (knowing that the best predictors of good egg quality, my follicle stimulating hormone and Anti Mullerian hormone levels were poor to begin with) and tests of the tissue they obtained during the D&C (dilation and curettage- removal of unviable pregnancy tissue) revealed a chromosomal defect, consistent with the fact that my egg quality was poor.
We knew that the chances of conceiving again with my own eggs were extremely low and that even if we did manage to achieve another pregnancy again, the chance we could carry a healthy baby to term was even lower. We even tried an egg retrieval with heavier doses of medications, as it felt like the next step in our process, but the one follicle the doctor thought I had, actually turned out to be an estrogen-producing cyst, so my retrieval ended up retrieving nothing. The only good thing about that day was the picture my husband took of me waking up from the light anesthesia, happy and loopy-faced (as at that particular moment, we were still then oblivious to the fact that no eggs had been retrieved).
After that, the doctor we were seeing at the time, said to us, "I think you're going to end up with an egg donor." That was the last we ever saw of that doctor. Not because I didn't believe him, not because we couldn't hear it, but because I strongly felt that the next step in our story was to get another opinion and check out another practice. I didn't want to waste any time so we found another doctor and got an appointment 12 days later.
I had been looking for an excuse for a while anyway to check out RMA of Connecticut, who I had kept hearing a lot about; I had been told about their amazing Integrated Fertility and Wellness Program (IFW) that included a carefully selected group practitioners offering supplementary services (Nutrition, Acupuncture, Fertile Yoga, Fertility Counseling, Peer Support). I felt these were sorely lacking at my other practice, which was just another doctor in another generic medical practice in a huge building. With long and unpredictable wait times even for my routine, daily checks leading up to my IUIs and my retrieval (one time I ended up waiting for an hour and a half, leaving me, pumped up on hormones, literally in tears by the end of what should have been a quick in and out appointment), a financial department consisting of one person who I felt like I was always bothering to make sure things were ready for our next procedure (and never feeling confident that I knew what anything was going to ultimately cost in the end), and pictures of babies popping up in a montage of what was supposed to be comforting, relaxing visual depictions of nature and animal photos in the waiting room that was for all patients, not just those seeing the reproductive endocrinologist, I knew needed a practice that was more sensitive to the unique issues I was experiencing with infertility. I had already found a local support group through Resolve, but that group-felt formal to me and I knew I needed more and different. I was curious about other things that might help too, like a nutritionist, an acupuncturist, and I knew it was time to see a therapist again to help with my anxiety and general short fuse with anything baby or pregnancy related (again, big screens of baby pictures in the waiting room- not helpful!)
Making a New Choice
Our experience at RMA of Connecticut was everything I had hoped. I knew I was in the right place. In order to get a new patient appointment quickly (I wasn't kidding when I said it was 12 days later!) with Dr. Joshua Hurwitz, who we had heard rave reviews about, we traveled on Valentine's Day to Poughkeepsie, an hour and a half drive away. There are closer offices to us, but this was his first available new patient appointment and we grabbed it. We didn't care about the long drive- I needed to feel that we had a next step in place and I was ready for it as soon as we left that unsuccessful egg retrieval on February 2. We even managed to create a romantic day for ourselves, stopping in Beacon on the way home, a cute artsy town, to spend the afternoon.
Dr. Hurwitz was incredible in that he did not tell us what we should do next- he simply told us our chances (less than 1% of conceiving naturally), just as the other doctor had, but he also told us that he would be happy to try IVF again if we felt we needed that for closure.
For me, I always knew I wanted to have kids. From an early age, I would use my allowance money to buy my cabbage patch kids real diapers and teething rings from the baby aisle of the grocery store. As I grew older, I would experience an actual physical ache being in a room with a baby if I was not the one holding him/her. My worst fear was always that I wouldn't be able to have children of my own for whatever reason. And now I was faced with this decision, and some hard, very personal questions.
What did it mean to be a parent?
What were all the options and ways one could become a parent?
What was important to me?
I knew without hesitation that the most important thing to me was to become a parent as soon as I could. That was my calling, I could hear my future child begging me to be their mother. I didn't know who that child was yet, but I knew this feeling was what was driving me to decide that yes, I was okay with using an egg donor.
My husband and I talked about other options. We discussed adoption, and he would have been okay with either adoption or using an egg donor. To him, if the baby wasn't going to be an equal mix of both of us, egg and sperm, then it was the same to him if we used an egg donor or if we adopted, perhaps because either way it was not the traditional path of creating a child. We thought about it and talked about it, thought and talked some more, and I decided that if I could have the chance to carry our child and be pregnant, I would take it. We learned about epigenetic's, where I could potentially pass on some of my DNA to my child through the pregnancy, and that made me feel a little better.
If…
If money and time were not factors, maybe we would have tried IVF again. But I was just about to turn 40 and didn't want any more time to go by without a new plan in place. This was the moment we had to decide, so we asked ourselves: do you want this baby enough to go for it and take the shortest path with the best chances? Or do you want to go through this grueling process again, spending time, money, and energy on something you know has terrible odds, knowing you likely won't even get what you want at the end of the long, dark (place other negative adjectives here) tunnel? The decision became crystal clear with these questions: we were ready to look for an egg donor.
Transitioning Through the Difficult Terrain
The hardest part in all of this has been knowing the child won't look like me or share my family's genetics. Sure, we chose a donor with similar features, but when I look at my niece who unmistakably looks like me, it hurts. I know my child will not have those same features. But I had decided that I wanted a child more than I needed to stick with my fantasy of how I thought I would have one. I had to give up how I thought it would be in order to get what I knew I needed and wanted more than anything else in the world- a baby and a family.
Now, 7 months pregnant, when I picture holding my baby in my arms for the first time, I can't think about it without happy tears in my eyes. I know this child will be ours and it honestly doesn't even matter how they got here, just that they were destined to be in our arms."
With 30+ years experience in the fertility field, as well as navigating her own infertility, Lisa has dedicated her life to advocating for and supporting those struggling to grow their families. Her work includes serving as Illume Fertility's Patient Advocate, Strategic Content Lead, and founder of Fertile Yoga, as well as advocating for those with infertility at RESOLVE and other organizations.