Women's Equality Day | Relevant Fertility Facts from A-Z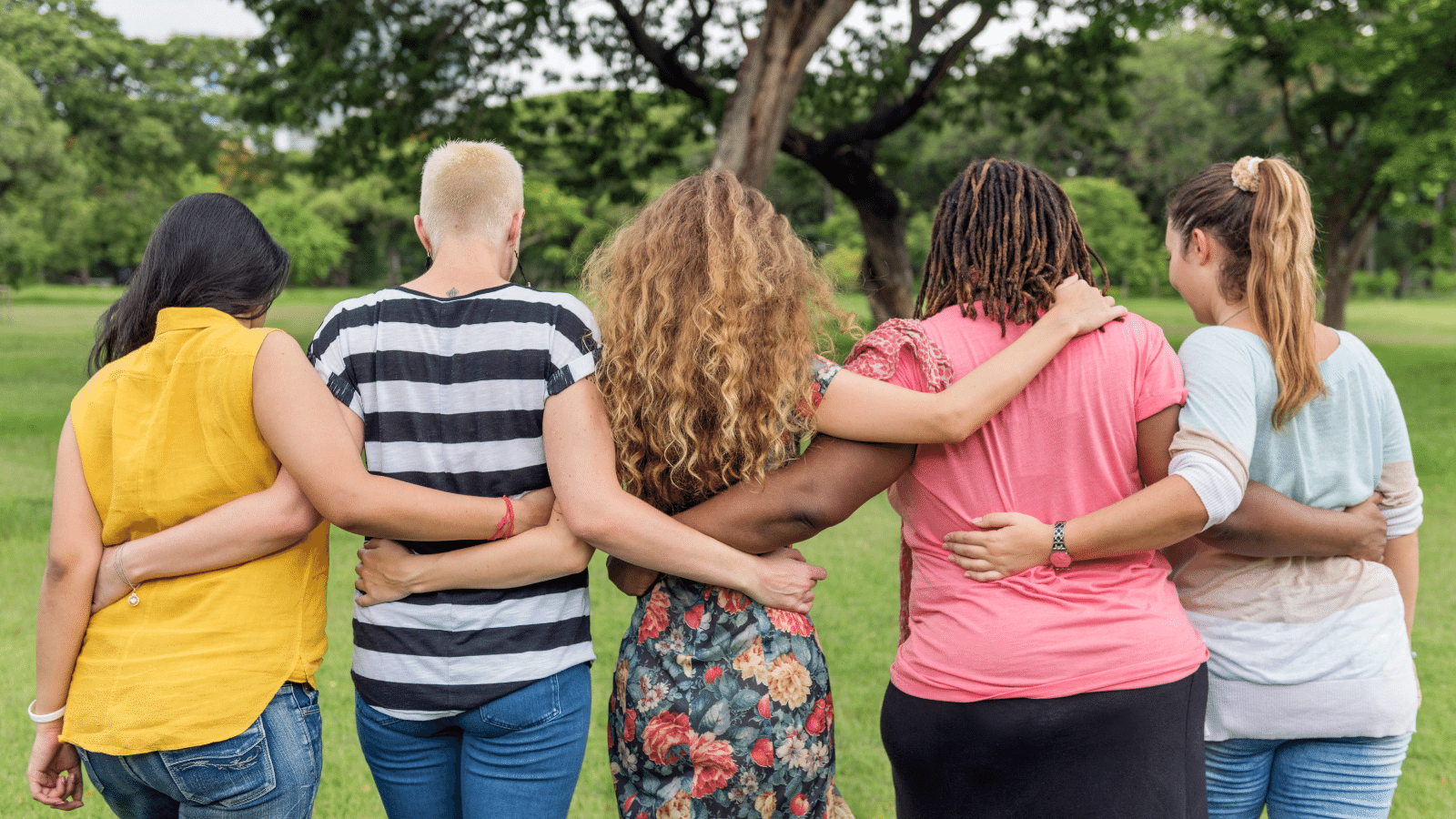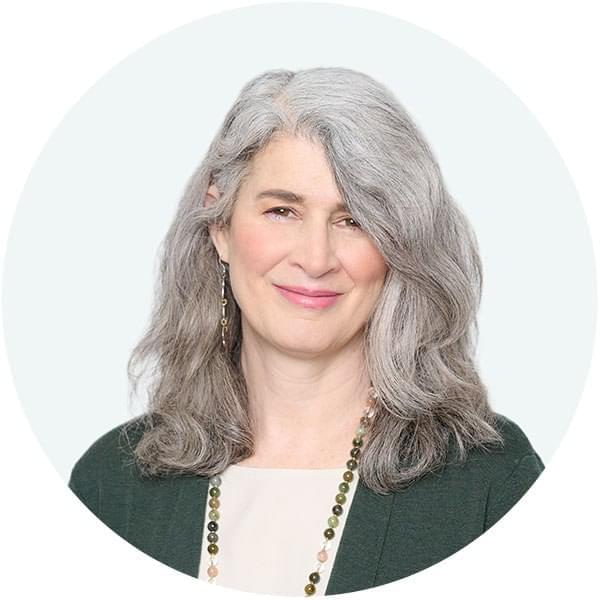 Lisa has over thirty years of experience in the fertility field. After her personal infertility journey, she felt dissatisfied with the lack of comprehensive services available to support her and was determined to help others undergoing fertility treatment. Lisa has served as Illume Fertility's dedicated Patient Advocate and Strategic Content Lead for many years and is the founder of Fertile Yoga, a program designed to support patients through gentle movement and meditation. Her experience also includes working with RESOLVE: The National Infertility Association and The American Fertility Association (now Path2Parenthood), where she was Educational Coordinator, Conference Director and Assistant Executive Director.
For the last 32 years, when I find something interesting or intriguing, I take it straight to the people I care for the most: those that need help building their family. More specifically, those faced with infertility or those in the LGBTQ+ community who need reproductive health services.
Enter: Women's Equality Day.
When I found out how it came to be, I knew I had to write a blog about it. Below is an excerpt from the National Women's Day History Alliance:
Interested in just reading the A-Z facts? Skip ahead by clicking here!
"At the behest of Rep. Bella Abzug (D-NY), in 1971 and passed in 1973,  the U.S. Congress designated August 26th as 'Women's Equality Day.' The date was selected to commemorate the 1920 certification of the 19th Amendment to the Constitution, granting women the right to vote. This was the culmination of a massive, peaceful civil rights movement by women that had its formal beginnings in 1848 at the world's first women's rights convention, in Seneca Falls, New York. The observance of Women's Equality Day not only commemorates the passage of the 19th Amendment, but also calls attention to women's continuing efforts toward full equality. Workplaces, libraries, organizations, and public facilities now participate with Women's Equality Day programs, displays, video showings, or other activities. 
Joint Resolution of Congress, 1971 Designating August 26 of each year as Women's Equality Day WHEREAS, the women of the United States have been treated as second-class citizens and have not been entitled the full rights and privileges, public or private, legal or institutional, which are available to male citizens of the United States; and WHEREAS, the women of the United States have united to assure that these rights and privileges are available to all citizens equally regardless of sex; and WHEREAS, the women of the United States have designated August 26, the anniversary date of the certification of the Nineteenth Amendment, as symbol of the continued fight for equal rights: and WHEREAS, the women of United States are to be commended and supported in their organizations and activities, NOW, THEREFORE, BE IT RESOLVED, the Senate and House of Representatives of the United States of America in Congress assembled, that August 26th of each year is designated as Women's Equality Day, and the President is authorized and requested to issue a proclamation annually in commemoration of that day in 1920, on which the women of America were first given the right to vote, and that day in 1970, on which a nationwide demonstration for women's rights took place."
-An excerpt from National Women's Day History Alliance
What Does Women's Equality Day Mean to You?
Equality means different things to different people.
Consider this a semi-comprehensive look at equality, reproductive health, and choice.
Remember the coloring book pages, from when you were a kid, where you carefully drew a line between dots that were labeled A, B, C, all the way through Z? And if you followed the alphabet, at the end, magically it seemed, an image appeared that was not at all apparent in the beginning. Sometimes it was a landscape scene, sometimes it was an animal, sometimes it was a hero.
Consider that's what I'm going to do in this blog. If you follow from A to Z, you'll end up seeing your image of empowerment, a full picture of equality and reproductive choice.
Women's Equality Day a
nd Infertility
What do you need to know to truly be best represented or aware? From A-Z, the world of infertility.
A

wareness of our own reproductive systems

, what are red or green flags to know about? (Bonus—Anti Mullerian Hormone (AMH) is the best indicator of ovarian reserve.)

(Extra Bonus—acupuncturist! Find one who has infertility expertise.)
Break the silence

-

-

find ways to

talk

about your fertility experience

.
Cancer

,

fertility preservation

and the law

—each state needs to follow

Connecticut's example

as

the first state mandating coverage for those about to undergo fertility changing treatment.

(Bonus—fertility coach or counselor, if ever there's a time where we need a little extra help, it's with infertility.)
Defining infertility

—It's r

eproductive disease

,

remov

e

discriminatory language

to include those in the LGBTQ+ community who will need to use reproductive programs and who also deserve fertility insurance.
Equal access to fertility care

—that includes

single

people

, LGBTQ+ people

, people without insurance or who live in states with no mandate.

(Bonus—embryo testing

to reduce inheritable diseases and increase chances for a healthy pregnancy

!)
Fertile Yoga—

o

f course I had to put this in here

!

Fertile Yoga is a studied, proven way to help decrease your stress during your fertility journey. Join us for a weekly class!
Infertility

—

A

new definition

that

exclude

s

references to "exposure to sperm"

or any other discriminatory language towards LGBTQ+ community.
Jokes

—

Enough

already with

the April Fools, "I'm pregnant!"

joke

! P

lease,

for

ever and ever and

EVER

.
Kindness—Maybe you'll

notice this is the longest entry. Because a

s important as all the other dots

are

to connect, be

ing

kind to yourself

through your fertility journey

,

is

first and foremost.

It's tempting to think of yourself as damaged, broken or just not quite a woman. It's how we feel!

But,

we are not our infertility. We are strong, healthy women facing a serious health problem. No shame. No stigma. Strong and healthy.
Luteal phase defect

--T

his term is rarely used anymore, but understanding our own reproductive cycle, before, during, and after ovulation is imperative to a successful pregnancy.
Male Factor—accounts for up to 40% of all fertility diagnoses. Get sperm checked

if you're trying with a partner

.
Nutrition—eat a fertile healthy food plan

, or better yet, meet with a nutritionist specializing in infertility.
O

varian reserve

—Factor

your family building in along with career, travel plans and owning a house

,

decreasing your odds of being the 1 in 8 who suffer from infertility.
PCOS

(

Polycystic Ovary Syndrome

)—Easy asks,

more federal funding for research, make September PCOS Awareness Month. (Bonus: prenatal vitamins, 90 days preconception!)
State Mandates

—

M

ake sure you're aware of whether your state offers something specifically and/or support efforts in your state to add one.
Testing

—C

hecking for reproductive

problems

such as

uterine abnormalities,

Endometriosis, PCOS,

Diminished

Ovarian

R

eserve

(DOR)

.
Uterine health

—W

hat birth control methods

to use,

best ways to avoid

ST

Is

and how to preserve your fertility until you are ready to become pregnant.

(Bonus--

unexplained infertility accounts for up to %20-30 of those faced with infertility,

even though there's not a clear answer,

you

still

need

and deserve

help!

)
VOTE

—Notice the capital letters.

Know or check whether your legislators support family building when help is necessary

by checking their records—have they voted to support legislation?
Xeniatrophobia

—

F

ace

your fear!

T

his word literally means "the fear of seeing doctors you don't know." Board certified reproductive endocrinologists are the experts in the field of infertility, they will offer you the best possibility of a healthy pregnancy.
You. You are not damaged, you are not less than, you are not incapable. Make one small change in how you see yourself.
Zig-zag

—

Expect it

, along with ups and downs

with infertility and fertility treatment as a direct

line is rarely how it goes

.



True equality must include understanding our own reproductive health. That means connecting the dots, including the myriad of aspects that are crucial to reproductive autonomy, including how long you should wait before seeking professional help in conceiving, what PCOS stands for and how to find out if you have it, and why a "joke" can hurt an infertile friend.
---
Interested in being part of our fertility community?