Anesthesia & COVID-19 | Why You Might Need to be Tested During Fertility Treatment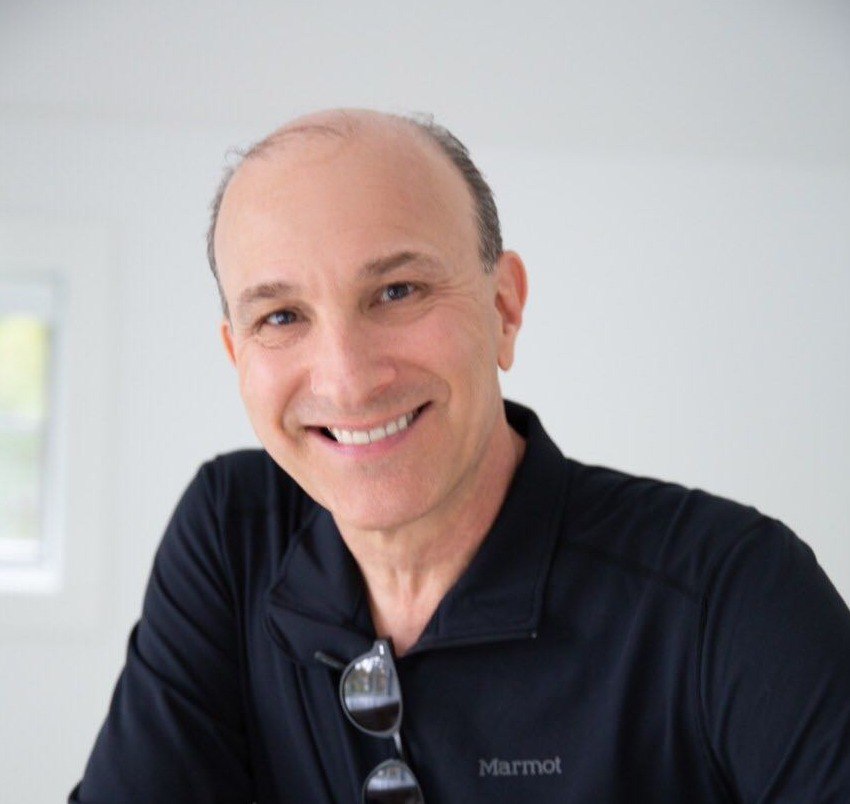 Dr. Spencer Richlin is Surgical Director and a Partner in reproductive endocrinology at Illume Fertility. In addition, he is Division Chief of Reproductive Endocrinology at Norwalk Hospital. Dr. Richlin is Board Certified in both Reproductive Endocrinology and Obstetrics / Gynecology. Dr. Richlin has been with Illume Fertility since 2004.
Let's start things off with some great news…
We are resuming our reproductive services at RMA of CT!!!
Our medical team and administrative staff are ready to help our patients continue to build their families. Our offices are ready to welcome our patients once again and take care of their essential medical needs. Our support system is ready to help patients emerge from this pandemic and move forward. Our whole family here at RMA of Connecticut is ready. And we know you are, too.
That's why we're still taking every precaution we can to keep our services as safe and effective as possible. We are all wearing masks, staying socially distant, and keeping our space incredibly clean, as always.
In Order to Move Forward, There's One Thing We Need from You
As we rev cycles back into motion, our operating room suite will become active again. This is where we do our egg retrievals, embryo transfers, and hysteroscopies. Some of the procedures administered in our OR are performed under IV sedation with an anesthesiologist.
The anesthesiologists that work with us are the best and come over from The Norwalk Hospital. In order to keep all of us safe during this time of COVID-19, our patients will be tested for the active disease two to five days before they come back to the operating room (your nurse will help you with scheduling your test).
The options for testing are changing rapidly, but at this time, we will have our patients tested for the antigen. The presence of antigen signifies active disease. This is done with a nasopharyngeal swab. Remember people can be positive and asymptomatic.
Read a message from one of our fertility nurses here. She explains exactly why COVID-19 testing for our patients undergoing anesthesia is vital during this time.
I Was Tested For COVID-19. Here is My Experience.
This past Friday, I had an appointment at The Norwalk Hospital drive-thru testing site. My appointment was at 2:10pm, and upon my arrival, there were 14 cars ahead of me.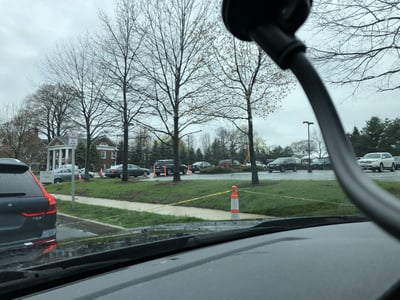 As you may learn, in order to be tested at a drive-thru site, you will need a state/government issued ID, your health insurance card, and your requisition form. They had me keep my windows up and show them this information up against my window while they took a picture.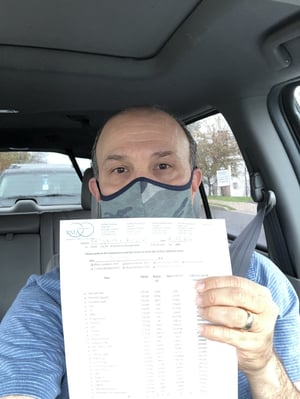 I then moved up a bit. Fewer cars were lined up in front of me at this point, and I was getting closer to my actual test. They took my information and went into their mobile office to register me.
About 10 minutes later, I was two cars away from my having my swab taken. I must admit I was kind of nervous.
I was asked to identify my final paperwork, which they fastened to my window. One car was in front of me at this point.
Then, I got the final wave from one of the testing employees. It was go-time.
I drove forward about 100 feet. Again, I was identified. A nice nurse had me roll down my window. She handed me a tissue to put over my mouth. I was asked to tilt my head back and breath in. Within seconds, she placed a swab into each nostril. It burned a bit but was quick.
By the time I was finished with the test and driving away, it was 3:10pm. All in all, it took one hour, but it was worth it.
I got my results back the next morning, and I was negative. A relief.
So to all of our patients: if I can do this, so can you. Remember, I am the guy who freaks out when I get my flu shot.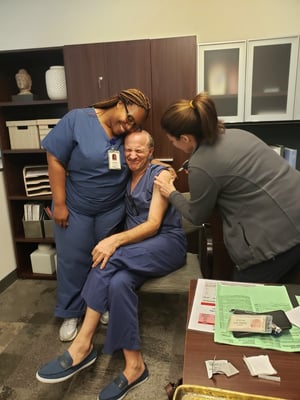 A note from one of our Fertility Nurses:
Importance of Covid-19 testing prior to a retrieval
At RMA of CT, our first priority is patient safety. We are up to date with current guidelines and regulations, so that we can provide the best care to our patients during this precautionary time.
With this new COVID-19 pandemic, so many changes are taking place as we adjust to our new life with this virus (checking temperatures, washing hands more often, wearing masks, etc.). This, unfortunately, is our "new normal." Another implementation during this new normal are requirements for all surgery centers (including RMA of CT). We will now have to follow new state guidelines to ensure the safety of all patients during this time.
Here's exactly why we will need our patients to undergo a COVID-19 test if they need anesthesia for a procedure:
If a patient is showing signs and symptoms of COVID-19 or they test positive for this virus, it becomes a serious concern, especially if anesthesia is needed. This virus compromises the respiratory system. When we administer anesthesia to a patient during surgery, we are compromising and stressing the respiratory system even more. That is definitely not something we want to do.
We need to take all measures to protect our patients before moving forward with a surgical procedure, therefore we will have everyone tested for active COVID-19 2-5 days before their retrieval or any surgical procedure at RMA of CT. We will help guide our patients with instructions on how to get testing done to help make this a smooth transition.