Grief and Infertility: Ways to Help Those You Love Cope
August 30th, 2018 | 1 min. read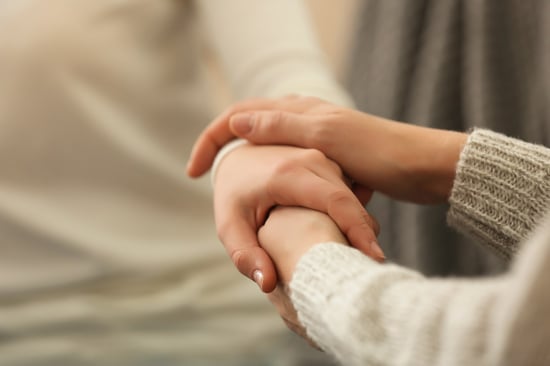 Grief is all too familiar to patients going through fertility treatment. Whether it is grief over not getting pregnant naturally, not getting pregnant through treatment or the loss of a pregnancy, the loss felt by people going through assisted technology to conceive is very real. Unfortunately, this is not widely understood by many for whom getting pregnant naturally is simple. As a result, infertility feels isolating and patients often internalize other's comments about needing to feel grateful for the good things they have in their lives, leaving them even more upset. To compound matters further, infertility is unique in that it can create sadness and effect a woman's self-esteem. Many women feel that their bodies are not doing what they always expected they would do and these women can feel broken and lost.
So, on National Grief Awareness Day, let's remember the people who so often grieve in silence. The people who put all they have, emotionally and financially, into building the families of their dreams because they have lost what so many take for granted - getting pregnant the old-fashioned way. And because we know you care, but are maybe not sure how to help your loved ones, here are some suggested do's and don'ts to keep in mind when speaking with someone who suffers from infertility:
Do tell them you won't ask them questions but let them know they can come to you any time to vent.
Don't tell them that if they take a vacation, relax or adopt, they will get pregnant.
Do ask them if there is anything you can do for them.
Don't offer unsolicited advice.
Do ask them if there is something they would like to do such as going to a movie, dinner etc.
Don't ask them to baby showers, baby birthday parties or any place where they will see many young children and pregnant women.
Remember that what these women and men are going through is very difficult, and by showing your love and support on Grief Awareness Day or any day, you will be doing them a great service.
Lisa Schuman, LCSW, is Illume Fertility's Director of Mental Health Services. With almost twenty years of experience in the field of reproductive medicine, Lisa provides patients with support, guidance and education. Lisa has extensive academic experience, having received several awards for research projects at the American Society for Reproductive Medicine's (ASRM) and the Pacific Coast Reproductive Society's annual meetings. Lisa completed college at Northeastern University and received her MSW at Yeshiva University. Her desire was, and continues to be, to continue to grow and learn with the aim of having added skills to help her patients. Lisa meets with patients at Illume Fertility's Norwalk and Stamford offices.