Supporting Black Women With Infertility: Organizations You Need to Know
February 5th, 2021 | 7 min. read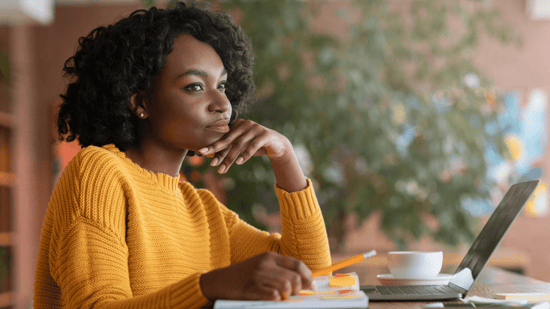 Historically, the Black community has been underserved in the fertility world, even though married Black women deal with infertility at a rate two times that of white women and their partners.
But there are organizations out there that are trying to change that.
Illume Fertility has tracked down some of the most influential national and local groups that are doing their part to change the narrative and provide the much-needed support to this community.
We asked them to define their mission in their own words...
4 Black Infertility Support Organizations You Need to Know
Here at Illume Fertility, a fertility practice based in the New York City Metro area, we do our very best to fight discrimination and applaud other organizations doing the same. We strive to serve as an advocate by raising the voices of others, and by amplifying these voices below, we hope every one has access to their benefits.
First up, the Cade Foundation! Dr. Camille Hammond, co-founder, is a fighter in the fertility space and started this organization to provide fertility education and support anywhere it is needed, including Black communities. Here is Dr. Hammond's passion for the history, present, and future of the Cade Foundation, in her own words: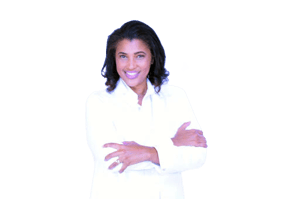 "The Tinina Q. Cade Foundation (Cade Foundation) is a non-profit organization that was started in 2005 to provide information, support, and financial assistance to help needy infertile families OVERCOME infertility. Dr. Jason Hammond and I started the Cade Foundation to provide a vehicle through which families who had already 'overcome' infertility could support families who were still on their infertility journey. Cade Foundation provides education focused programs to share info about different pathways to parenthood throughout the nation. We also provide grants to help families with the costs of adoption and fertility treatment.
To date, the Cade Foundation has hosted hundreds of outreach events throughout the US and provided 121 families with financial support for adoption and fertility treatment nationwide.
There are currently 87 Cade Foundation babies!
"We believe that EVERYONE who does not give up can win and become a parent!"
Facebook | Instagram | Twitter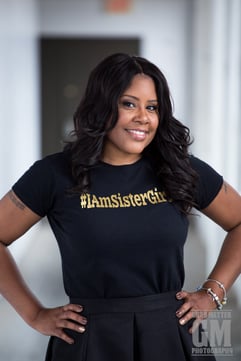 Shantana Hazel is the name, face, and inspiration behind the Connecticut organization Sister Girl Foundation, Inc. Hazel has fought for fertility awareness for several years and created the organization to provide assistance in locating endometriosis specialists and financial resources. Here is the rest of the Sister Girl story, in Hazel's own words:
"The Sister Girl Foundation, Inc was founded in March 2010 to bring awareness to endometriosis and gynecological illnesses and cancers. which at that time not many people (especially in our community) had any knowledge about.
I personally was diagnosed with endometriosis but suffered 14 years before anyone ever mentioned that word to me. I also suffered an ectopic pregnancy on top infertility issues. My journey was one of suffering in silence for many years. Which is what prompted me to start the foundation. I wanted to help others along their journey not feel alone.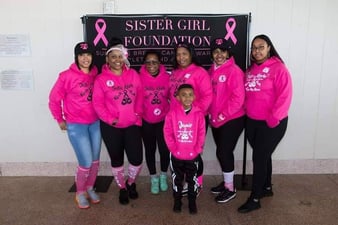 Many people in the African American community have expressed feelings of loneliness, fear, the unknown, etc. when traveling their infertility journey. My ultimate goal is to help them take back their power. The power they never knew they had inside of them.
Our mission at Sister Girl Foundation is to empower, educate, and support the community men and women dealing with infertility. The power of knowledge and the sense of not suffering in silence is key. I work daily helping women and men find that inner voice we all have and teaching them how to advocate for themselves. As well as guiding patients on how to build a rapport with their physicians and being a part of their care plan."
Facebook | Instagram | Twitter
The Broken Brown Egg is a non-profit organization that was founded in 2009 to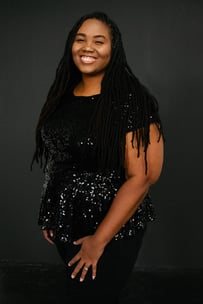 spread awareness and provide support for Black folks suffering from infertility.
Meet Regina: She's the Broken Brown Egg founder and a mom through IVF herself. She's an honest advocate and a proud representative of the community. Here is Regina's purpose and drive behind Broken Brown Egg, in her own words:
"I am Regina Townsend, founder of The Broken Brown Egg. I started my organization in 2009 to help provide a voice to African American men and women facing infertility struggles.
As the years have progressed, my site has helped me build a community of people from all backgrounds and ethnicities who are hoping to spread awareness, hope, and activism. I think the most important mission I have had is really representation. So many people of color believe that this doesn't affect us, because we don't see ourselves in the pamphlets or the stories about reproductive health, so a lot of the feedback I get is just people saying that they appreciate having someone who looks and speaks like them.
I'm committed to building connections between patients and organizations so that we can close the gap and help people get the support and resources they need.
This is important because infertility is bigger than babies. It affects so much of a person's life beyond reproduction, and the more we talk about it and provide connection, the more we can help one another."
Facebook | Instagram | Twitter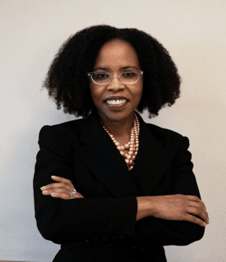 Fertility for Colored Girls, a national organization for women and couples of color who struggle with infertility, loss, and miscarriage, was founded in 2013 by a fertility warrior herself: Rev. Dr. Stacey Edwards-Dunn. Rev. Edwards-Dunn explains the mission and goals of the organization, in her own words:
"We aim to provide education, awareness, support, and encouragement for Black women/couples who struggle with infertility and seek to build the families of their dreams.
We have 7 primary goals:

1. Increase access to medical services and resources
2. Educate and raise awareness in the African American community about infertility, miscarriages and loss as well as the multiple paths to parenthood.
3. Eradicate shame around infertility in the Black community and dispel myths.
4. Provide support to those experiencing infertility, loss and miscarriages as well as let them know they are not alone.
5. Provide financial resources to those who do not have the wherewithal to move forward with treatment or adoption.
6. Educate health care providers regarding cultural sensitivity and encouragement them to include photos of women/couples and babies of color in their marketing.
7. Provide intervention and preventative education around fertility in order to help decrease infertility incidence in the Black Community.
Infertility is an unaddressed epidemic in our community and is considered a taboo topic. Many believe Black Women and Couples are hyper-fertile, but the reality is that African American women struggle with infertility at two times the rate of our Caucasian brothers and sisters. We also seek treatment later or don't access it all. Many of us live in shame, Silence and believe that we are alone.
I founded this organization because of my own 7 year battle with infertility and my multiple encounters with other Black women who struggled who stated there was no safe space to share their unique experiences."
Facebook | Instagram | Twitter
A Common Mission: Support
How we all cope, manage, and move beyond infertility is varied and specific to our own lives, but one thing is certain: infertility does not discriminate. Our hope is that you find the support you yearn for within these groups or others, because you deserve it. Illume Fertility is always here to help you on your journey, whether it's through fertility treatment, a hand to hold, or an informative article.
If you're looking for someone to speak with, or want more support, don't hesitate to give us a call. We are here to help.
---
Are you a Fertility Warrior?