PCOS Gurl has a #Heart4PCOS | The Link Between PCOS and Cardiac Risk
February 7th, 2020 | 7 min. read

 In a few crucial ways, Polycystic Ovary Syndrome (PCOS) is a misnamed syndrome. The name implies that it's all about the ovaries. In fact, PCOS affects many different systems and organs of the body, including the heart. A true #PCOSWarrior, @PCOSGurl, Ashley Levinson, shares how and why to turn it red for #PCOS and heart disease below:
Ashley Levinson, CMA, CST, CSFA
Women with Polycystic Ovary Syndrome are at risk for many potentially life-threatening conditions as a result of untreated PCOS. Cardiovascular disease is one of them!
Polycystic Ovary Syndrome (PCOS) is the most common hormonal (endocrine) syndrome in women. It is a metabolic syndrome that affects several body systems and can cause significant long-term health consequences including heart disease.
Key Features of PCOS Can Increase Heart Disease Risks
So what makes PCOS a threat to our cardiovascular system?
production of excess androgens (male sex hormones) 

anovulation (the failure to ovulate properly), which makes

PCOS

the leading cause of anovulatory infertility.

 

Emerging research is also identifying the important roles of insulin receptors and chronic inflammation's role in PCOS, which can further the risks for cardiovascular disease.
PCOS Heart Facts
Women with PCOS have a higher risk of cardiovascular disease and a four times higher risk of stroke.

Research has linked PCOS with multiple risk factors for coronary heart disease including; high cholesterol, irregular menstrual cycles, obesity, and hypertension.

Researchers have also found that PCOS, with its symptomatic disorders of hypertension, excessive fat tissue in and around the abdominal area, blood fat disorders (high triglycerides and low HDL), high blood pressure, hyperandrogenism (elevated levels of male hormones), and insulin resistance are all contributing factors to cardiovascular disease.

Insulin, in particular, tends to be a consistent risk factor with PCOS, as approximately 70% of patients develop insulin resistance.

As insulin comes in contact with the interior wall of the arteries, it damages the tissue, causing the initial injury that produces plaque. Having insulin resistance and PCOS can directly cause changes in blood lipids and overall cardiovascular health that contribute to the formation of heart disease.

PCOS patients

are at higher risk to develop high blood pressure, lipid disorders, diabetes, and coronary artery disease.

As many as 40% of PCOS patients as young as age 30-45 may have coronary calcification (a warning of heart attack risk).

Researchers have discovered that the carotid artery, which is located in the neck, is thicker in women with PCOS equaling a higher heart disease risk.
With PCOS, 50% of patients become diabetic by age 40, a risk factor for heart disease.
Patients with PCOS can develop Coronary Artery Disease as early as in their twenties.
High Insulin Levels from PCOS Can Lead to Heart and Blood Vessel Problems
 ...which, you guessed it, contribute to the risk of heart issues. Specifically, higher insulin can present the following issues in your cardiovascular system:
hardening of the arteries (atherosclerosis)

coronary artery disease and heart attack

high blood pressure

high cholesterol

stroke
Be proactive!
It is important, at minimum, to have a yearly appointment with a PCOS-friendly doctor to have bloodwork checked. Even if you are under 40, PCOS can present heart disease risks. Women as young their 20s with PCOS can start developing the plaque deposits leading to cardiovascular disease. Regular checkups and sound treatment plans are therefore vital to long term health with the syndrome.
PCOS is not a life sentence, even though it is a syndrome you will have throughout your lifetime. Knowledge is power and together we have the choice (and chance!) to change our lives through education, advocacy, and support.
My hope is that every voice speaks up and out about their experience with PCOS. I hope it effectuates change and hopefully, a new era of better understanding and treatment for all living with PCOS.
Lastly and most important… I hope you know that you are not alone. Yes, you are your best advocate, but the rest of the voices are here to speak up for you, too. There are many living with this syndrome and there are many doctors who are well-versed in PCOS symptoms and treatment, all of which are in your corner.
To learn more and help prevent PCOS related cardiovascular disease, please join us this February during #HeartHealthMonth as we turn from our traditional teal to red for the 5th Annual #Heart4PCOS Campaign.
We will be posting photos, articles, and patient interview information. We will also be hosting live chats and videos throughout February.
HOW TO PARTICIPATE IN #Heart4PCOS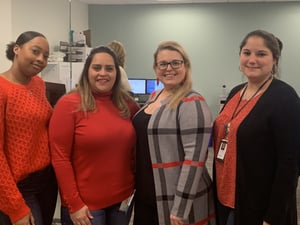 Post your photo on social media using the following steps:
 1. Wear red & upload photo
 2. Use #Heart4PCOS hashtag
 3. Tag your family, friends, and doctors!
 4. Post photos between 2/1 - 2/29
 You can also add a frame to your Facebook profile pic:
 1. Click to edit your profile photo
 2. Click add frame
 3. Search frames #Heart4PCOS & #TurnTealtoRed
 4. Save changes
On February 7th, raise awareness for women with PCOS, who are the largest at-risk group for cardiovascular disease in women! Use the posting tactics above, and also use the hashtags  #GoRed, #GoRedWomen, and #Heart4PCOS.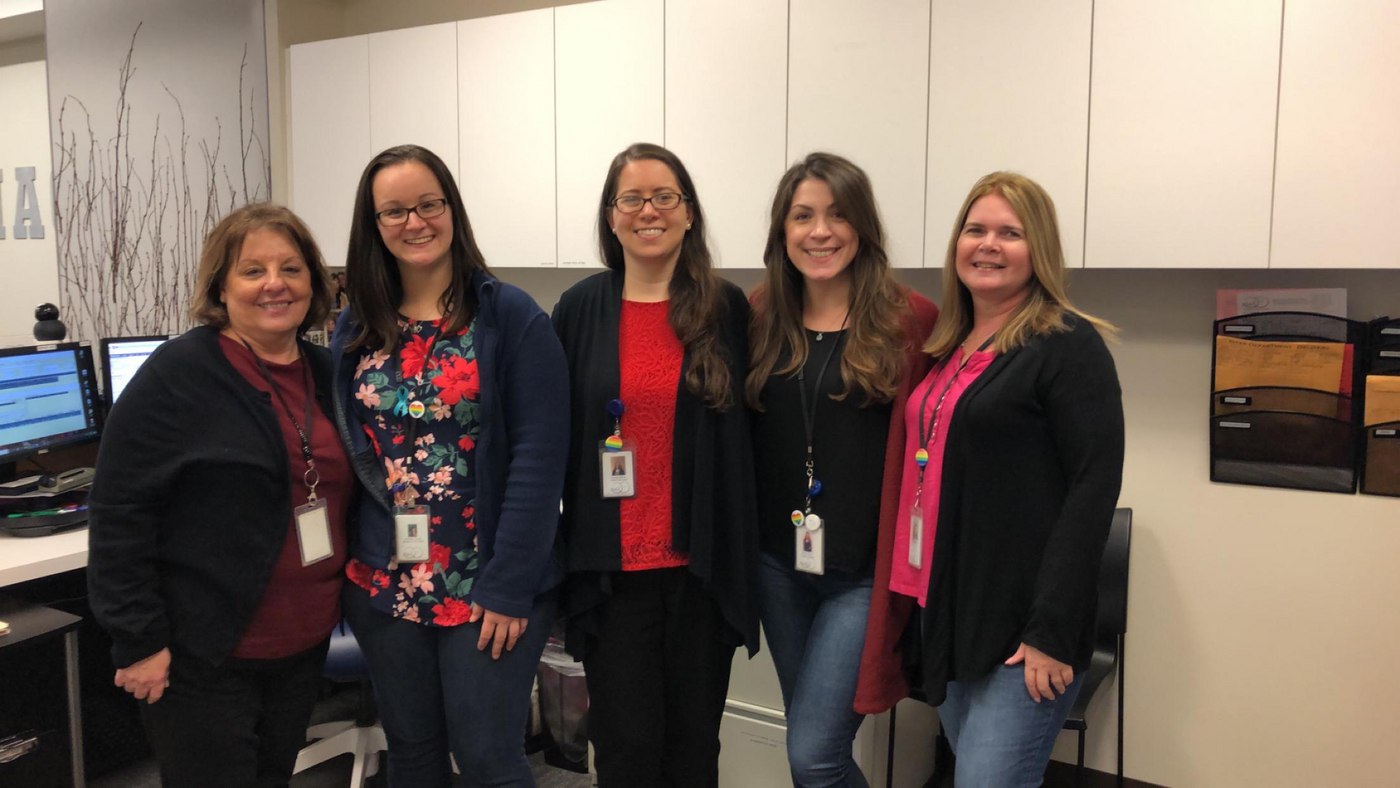 Let's keep PCOS patients' hearts beating by ending heart disease risks for women with Polycystic Ovary Syndrome.
---
Want to read more about your PCOS diagnosis?
Ashley Levinson, CMA, CST, CSFA
Ashley Levinson (AKA @PCOSgurl) has worked diligently within the PCOS community for over 20 years, advocating for increased funding, research and awareness for Polycystic Ovary Syndrome.