The Top 10 Things You Need To Know About Endometriosis
A reproductive endocrinologist teams up with endometriosis advocate Casey Berna to share the most important facts you should know about the condition.
March 9th, 2023 | 6 min. read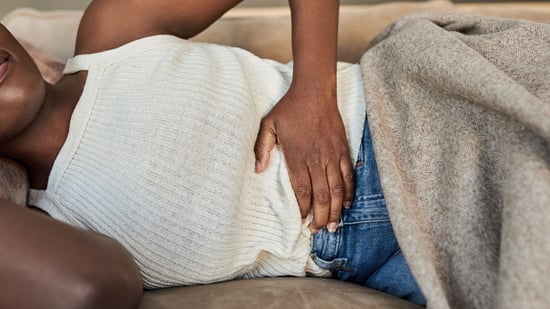 Endometriosis can be a challenging condition to navigate, and it's often difficult to find the answers you need. Let's explore the most common endometriosis symptoms, treatment options and the emotional impact of living with this often painful disease with the help of Casey Berna, an advocate and counselor in the endometriosis community.
In this article:
Let's Talk About Endometriosis
During a Facebook Live event "The Elephant In The Room: Endometriosis," I spoke with Casey about the challenges that diagnosing and treating endometriosis presents to both patients and providers.
As a woman with endometriosis who is passionate about advocating for others, Casey Berna shares a personal account of the struggles she faced and what it's like to live with the disease.
Throughout my career as a fertility specialist here at Illume Fertility, I've been able to pair my medical expertise and solution-focused advice with one of the biggest hurdles patients with endometriosis face: difficulty with building their family.
Prefer to watch a video? You can catch a replay of my full conversation with Casey, or keep reading to check out the ten helpful takeaways below.
10 Things to Know About Endometriosis
1) Endometriosis is a personal, unique journey for everyone.
Endometriosis is a challenging disease to treat and can often be seen as an enigma to both patients and providers. There is no one clear path on how to live with, diagnose, or treat endometriosis - each course of action is highly customized to the person experiencing the disease.
2) Speak up for yourself.
Patients should talk to their health care provider if they are having any pelvic pain, painful cramps, diarrhea, constipation, painful sex, bladder or back pain, or fatigue. These could be symptoms indicative of endometriosis.
Depending on where the pain is, that health care provider could be a Primary Care Provider (PCP), an Obstetrician/Gynecologist, or another specialist. Your PCP may be the best health care professional to start with, helping guide you to an appropriate specialist.
3) Treating endometriosis, a disease without a cure, can be tricky.
While treatments and medications can alleviate some symptoms of endometriosis for certain patients, these medications do not cure the disease, and most are not an option for patients who are actively trying to conceive.
It is important to find an endometriosis specialist who listens to your goals (whether those are to become pregnant, alleviate pain, increase energy, seek mental/emotional support, or all of the above!) and guides you towards the best options for your needs.
4) Protect your fertility.
Patients who have been diagnosed with endometriosis or have suspected endometriosis should see a reproductive endocrinologist immediately to assess fertility. Egg freezing is a treatment option available for patients who are concerned about the potential impact of endometriosis on their eggs, but who are not ready to try to conceive.
5) You can become pregnant with endometriosis!
According to one study, 30-50% of women with endometriosis can experience problems with fertility. In Vitro Fertilization (IVF) has been shown to be the most successful treatment option for women with endometriosis who are struggling with building their family. Read one woman's story about endometriosis and IVF success here.
That being said, women can and do conceive naturally with endometriosis.
6) Seek expert care when treating endometriosis.
Endometriosis is a disease that occurs outside of the uterus. Having a hysterectomy does not treat endometriosis. If you are being given that treatment option, it is important to seek out an endometriosis specialist who can offer more effective options that also spare reproductive organs.
If you have not built your family yet, removing the reproductive organs eliminates the option of becoming pregnant or carrying a pregnancy.
7) Add variety to your endometriosis support network.
For patients who present with any versions of this disease, being referred to multidisciplinary providers, such as a pelvic floor therapist, nutritionist, and mental health support expert can help patients have an improved quality of life as well as improved fertility outcomes.
8) Know what to look for in an endometriosis specialist.
Seeking expert care can be overwhelming, confusing, and, for some, frustrating enough to indefinitely delay seeking help at all. According to Casey, there are specific things you should look for in an endometriosis specialist, which can also help narrow down your search.
A thoughtful, effective endometriosis specialist is someone who performs excision surgery in a high-volume center of excellence, strives to identify and remove endometriosis throughout the body, even in difficult-to-operate places like the bowels, looks to preserve reproductive organs, and can inform a patient about other helpful multidisciplinary care providers.
Make sure your endometriosis specialist is giving you the highest quality care possible.
9) Get support from others with endometriosis.
Online patient support groups such as Nancy's Nook Endometriosis Education, Endometropolis, and Endo Warriors work to connect endometriosis patients with specialists as well as support and educate patients throughout their lives.
10) Find a care team that treats the whole patient.
Both endometriosis and infertility are two diseases that can both be physically and emotionally demanding, requiring a team across multiple disciplines. Having a compassionate team of providers and a strong support system in place can help you meet these difficult challenges!
Be Your Own Best Advocate
Endometriosis is unique to each person, so it's important to speak up about how you're feeling and share your goals with your care team. Additionally, seeking support through multidisciplinary providers and support groups is a great way for you to not only cope with this disease, but also help others in a similar situation.
Together, with the help of an expert care team, the backing of the endometriosis community, and your own advocacy, you can give yourself the best shot at overcoming your symptoms and living a fulfilling, happy life.
Dr. Shaun C. Williams is a Partner and fertility specialist at Illume Fertility. He is board certified in both Reproductive Endocrinology and Obstetrics and Gynecology and has been working with fertility patients in Connecticut since 2005.