#PassFAFTA - Fair Access to Fertility Treatment Act - NY State Infertility Advocacy Update
March 4th, 2019 | 5 min. read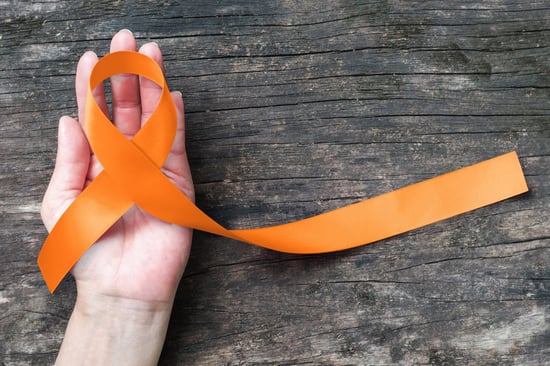 February 27, 2019 was a historic day in Albany, the New York state capital, with 100 plus advocates coming together for a common cause- the right to have the most appropriate medical treatment, when needed, in vitro fertilization (IVF) for the 1 in 8 couples who struggle with infertility. Advocates spent the day educating and urging lawmakers to #PassFAFTA (Fair Access to Fertility Treatment Act) because of the support and dedication of RESOLVE: The National Infertility Association and the Alliance for Fertility Preservation.
What is Infertility?

The definition of infertility was updated in June 2017 by the American Medical Association (AMA) "The HOD (The AMA House of Delegates) adopted policy supporting WHO's (World Health Organization) designation of infertility as a disease state with multiple etiologies requiring a range of interventions to advance fertility treatment and prevention."
The American Society for Reproductive Medicine definition of infertility, "Infertility is a disease of the reproductive system that impairs one of the body's most basic functions: the conception of children. Conception is a complicated process that depends upon many factors: on the production of healthy sperm by the man and healthy eggs by the woman; unblocked fallopian tubes that allow the sperm to reach the egg; the sperm's ability to fertilize the egg when they meet; the ability of the fertilized egg (embryo) to become implanted in the woman's uterus; and sufficient embryo quality.
Finally, for the pregnancy to continue to full term, the embryo must be healthy and the woman's hormonal environment adequate for its development. When just one of these factors is impaired, infertility can result."
Brief Infertility History in New York State
Since 1990, New York has had a fertility insurance law, and in 2002, it was modified and redefined. Unfortunately, both the original and amended insurance law, specifically excluded In Vitro Fertilization (IVF), the only successful medical treatment for certain infertility diagnoses.
While New York state residents don't receive the benefit of IVF when medically necessary, state employees do have IVF coverage through their health insurer.
IVF is excluded even in situations where there is needed medical treatment that will cause infertility, such as treatment for cancer or other diseases that require medications or procedures that will impair fertility.
IVF in NY State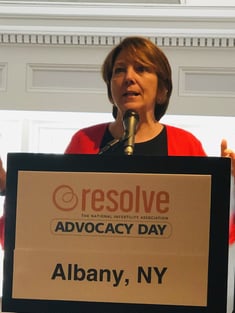 According to Resolve: The National Infertility Association, "even with expanded insurance coverage nationally, IVF utilization would only increase by 50,000 people."
Nationally, that's only 50,000 people. If you start from the top, with the 42.4 million women between the ages of 25-44; 6.1 million will face infertility obstacles. Trickling down, that's 1.45 million who will need to see a fertility specialist and only 110,000 (1.8%) chose to receive IVF treatment.

Let's stick with IVF -- the single most important aspect of the 1990 NY insurance law being addressed.
Photo: Barbara Collura, CEO/President of RESOLVE ORG
It is sometimes the only medical treatment that will "resolve" infertility, resulting in an on-going pregnancy, baby and expanded family
IVF dramatically decreases twins and higher order multiples (triplets, quadruplets, etc.)
With singleton pregnancies, the outcome is healthier pregnancies, babies, mommies and families
There is less cost to insurers due to less time spent on bedrest, advanced maternal fetal medical care, less time in NICUs (neonatal intensive care units) and less money needed for chronic problems that babies born from a multiple pregnancy suffer from
Simple Action Needed to Pass the Fair Access to Fertility Treatment Act
Senator Diane Savino and Assemblywoman Aravella Simotas of New York- thank you for introducing the Fair Access to Fertility Treatment Act (Senate 719, Assembly 2817) a fair and much needed update to the existing bill. If you are a constituent of theirs, please call their office and thank them.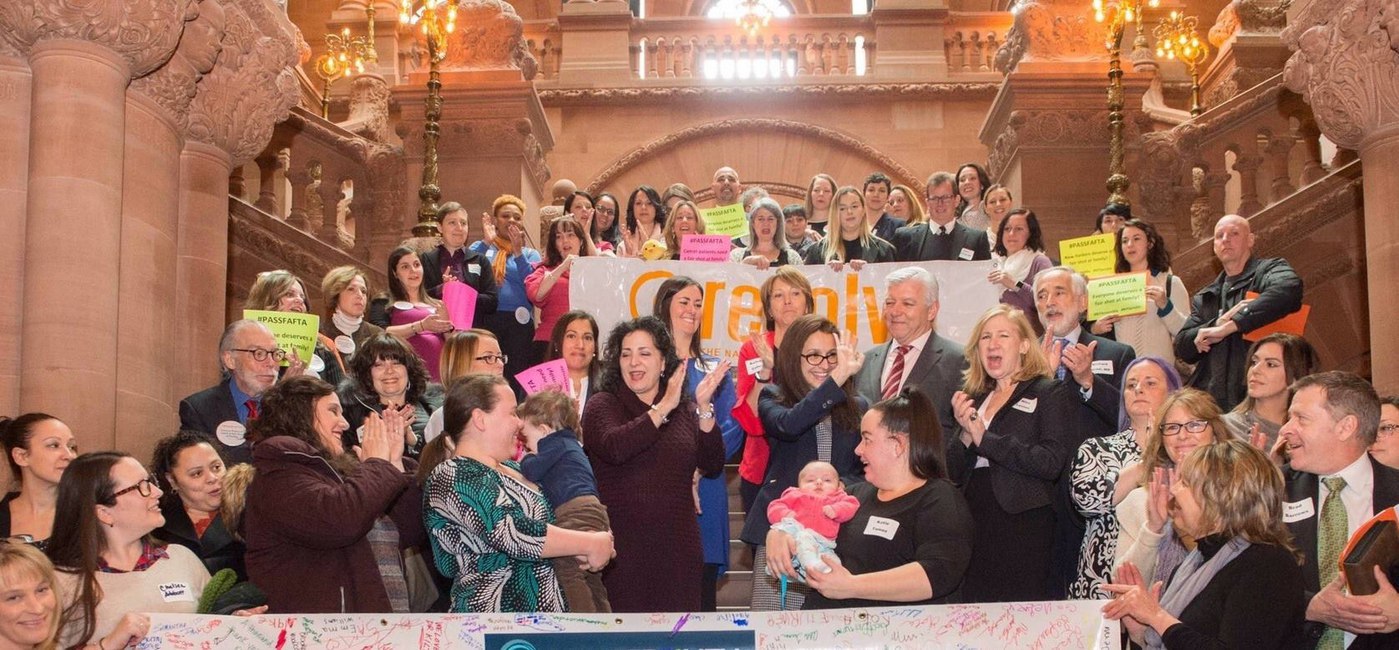 (RESOLVE Org Press Conference featuring, Senator Diane Savino and Assemblywoman Aravella Simotas)
Perhaps even more importantly, if you are a New York State resident and you are a constituent of other legislators- write to them. Call them. Here's how to find your Senator and your Assemblyperson. Click here for letters to your Senator and your Assemblyperson from Resolve.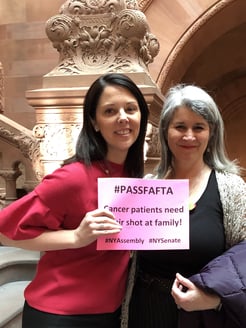 Joyce Reincke, J.D., Executive Director of Alliance of Fertility Preservation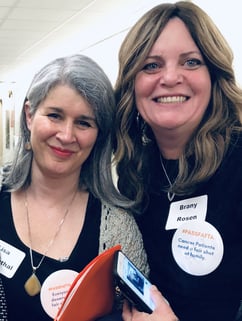 Brany Rosen, Director of Member Services at ATime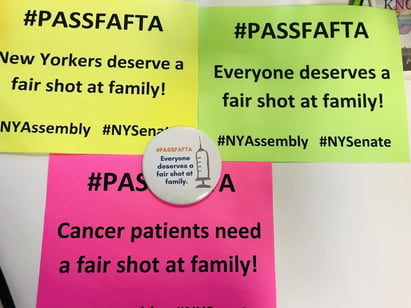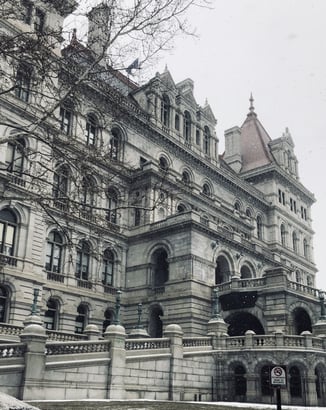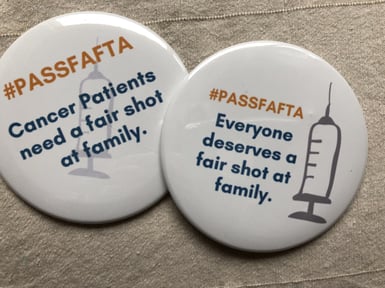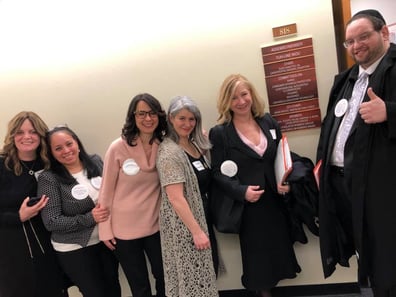 From left to right:
[Brandy Rosen, Director of Member Services at ATime; Miriam Gonzalez, Patient Advocate; Carmela Rea, Founder & CEO of EggFund, Lisa Rosenthal, Patient Advocate; Risa Levine, J.D. Board Member of RESOLVE Org].
With 30+ years experience in the fertility field, as well as navigating her own infertility, Lisa has dedicated her life to advocating for and supporting those struggling to grow their families. Her work includes serving as Illume Fertility's Patient Advocate, Strategic Content Lead, and founder of Fertile Yoga, as well as advocating for those with infertility at RESOLVE and other organizations.