The Shock of a Lifetime: Danielle & Rob's Story
December 3rd, 2021 | 10 min. read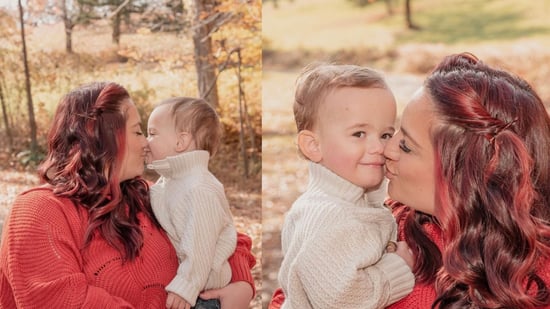 After struggling to conceive on their own, Danielle and Rob began a path to parenthood that would lead them through ICSI and IVF to a huge surprise they never could have anticipated. Read about their journey through infertility, a complex and challenging pregnancy and their advice to fellow fertility warriors in this honest account of how they grew their family.
Skip to a specific section:
Meet Danielle & Rob
"I knew from a young age that I always wanted to be a mom," says Danielle. "When I met my husband Rob, it was something we talked about pretty early on in our relationship, because we both knew we wanted to have children."
However, the road to becoming parents was not as smooth as they initially anticipated.
After trying to conceive on their own and having no luck, they decided to seek out the help of a fertility specialist. "It was devastating to try and try with no success," Danielle remembers. "But we are so grateful for IVF and our doctors for helping us get to where we are now."
Let's rewind a little and see where their journey took them.
The First Step: Seeking Out Help
Danielle and Rob were referred to Illume Fertility by Danielle's OB/GYN. Their first fertility consultation was with Dr. Cynthia Murdock. "We had no idea what we were walking into," Danielle says. "But Dr. Murdock was very thorough and explained everything in detail in a way we could understand - she talked with us until all our questions were answered and we felt as comfortable as possible moving forward."
➡️ Related: The Ultimate Guide to Your First Fertility Consultation
Thankfully, Danielle and Rob had already undergone some fertility testing before sitting down for their first appointment with Dr. Murdock, so she was able to guide them towards what their options were and what their fertility treatment path might look like.
---
Read our IVF step-by-step guide:

---
After that first consultation, they felt confident they were in the right place and going to be well taken care of. "We knew as soon as we left the office that we would move forward with Illume Fertility and Dr. Murdock," Danielle says.
Throughout their journey, they also interacted with Dr. Shaun Williams, Dr. Mark Leondires and Dr. Ilana Ressler, and felt equally cared for by each doctor they encountered.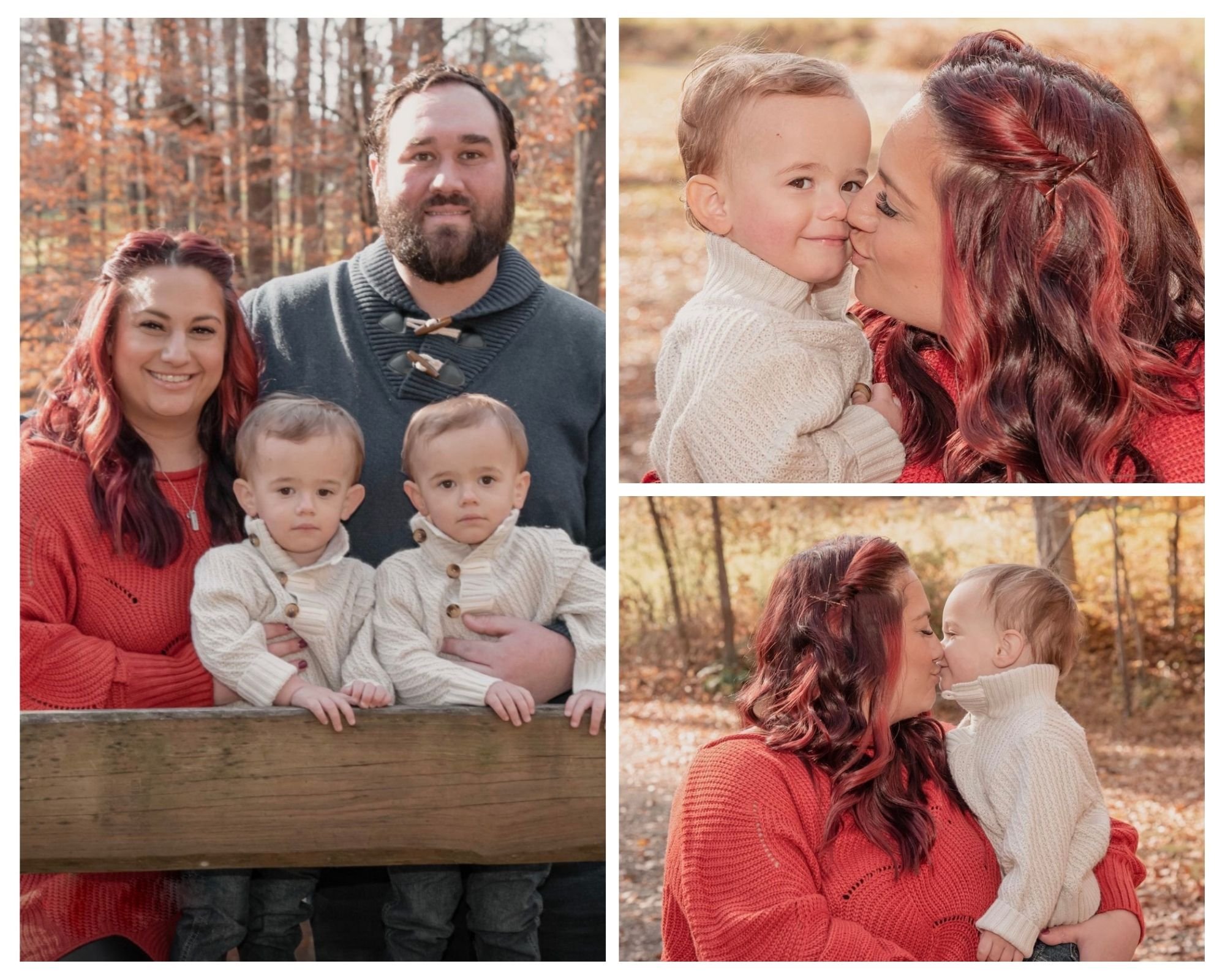 Uncovering Male Factor Fertility Issues
"We had very little knowledge about fertility treatment before going in for our first appointment," Danielle remembers. "I personally knew a few people who had gone through IVF and IUI but I did not know the extent of the treatment process!"
While she knew there would be medication injections with IVF and that there were no guarantees with fertility treatment, she had no idea just how complex and challenging fertility treatment could be.
After a sperm analysis uncovered a male factor fertility issue, Danielle and Rob learned that they would need to move straight to intracytoplasmic sperm injection (ICSI) and in vitro fertilization (IVF) in order to get pregnant.
While IUI is an option for many couples starting out with fertility treatment, it simply wasn't going to work with Danielle and Rob's diagnosis.
Luckily, all of Danielle's fertility testing came back clear, which ruled out any other obvious physical impediments to them conceiving.
---
Tips from a fertility nurse:

---
Leaning on Their Care Team for Support
"Preparing to start IVF treatment was very draining and emotional, but the support we got from the staff at Illume Fertility was amazing," Danielle says. "Kathy was my nurse and I could not have asked for a better person to go through it all with!"
➡️ Related: Fertility Care Team: Illume Fertility's Unique Approach
"She answered every crazy email I sent and always made me feel reassured," Danielle remembers. "IVF can be such an emotional roller coaster, so having doctors, nurses and patient navigators to guide you is so important."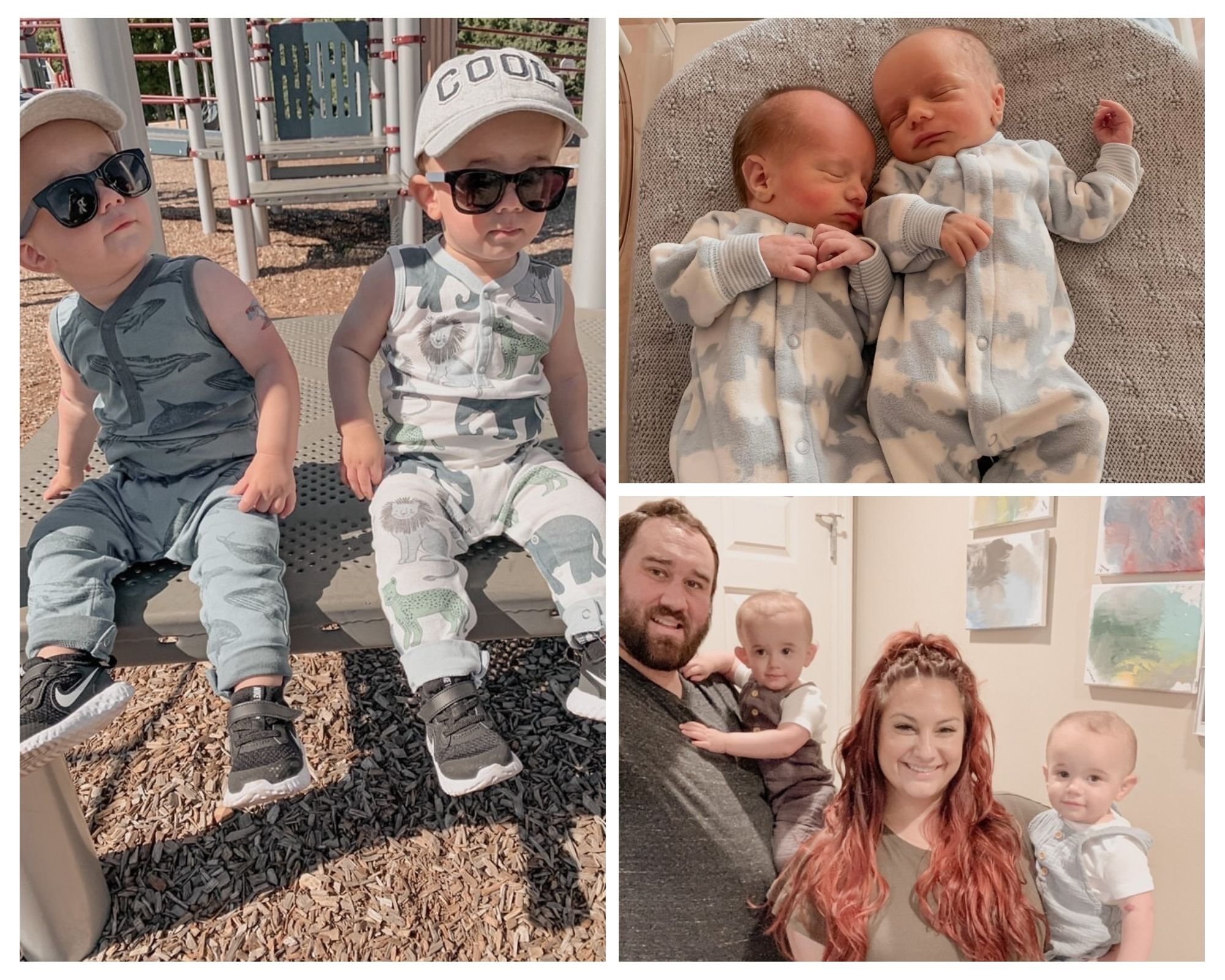 The Challenges of the IVF Process
"I did stims for 9 days, and for me, the injections themselves were not that big of a deal," Danielle says. "It was how they made me feel that I didn't love." We know many fertility patients can relate to those sentiments.
This is also a great reminder of how unique each patient's fertility treatment experience can be! The side effects of IVF medications can vary wildly from patient to patient - and while some may find the injections the most challenging part, others (like Danielle) will discover that the hormonal fluctuations and resulting side effects from IVF will be the most difficult.
💡What are "stims?" Many fertility patients use shorthand for frequently used terms - if you feel overwhelmed by all the new lingo, you're not alone! "Stims" refers to fertility medication used to induce a woman's ovaries to produce a significant number of egg-containing follicles during the IVF process, prior to an egg retrieval.
After stimulating her ovaries with medication, Danielle had her egg retrieval procedure, where they retrieved 23 eggs. 15 of those eggs were mature, 9 eggs successfully fertilized, and 8 embryos made it to the important "Day 5" milestone.
"We did our fresh first embryo transfer, then sent the remaining 7 embryos out for genetic testing," Danielle says. "Unfortunately, our first embryo transfer was unsuccessful, which they think may have been due to the embryo being abnormal."
➡️ Related: A Genetic Counselor Explains Preimplantation Genetic Screening
Disappointed but determined to achieve their goals, Danielle and Rob jumped right back into another IVF cycle.
---
Have you had an unsuccessful IVF cycle? Read:

---
Remaining Hopeful & Preparing for Transfer #2
"On Cycle Day 1, I started to prep for a frozen embryo transfer," Danielle remembers. "Five of our embryos came back normal, and we transferred one embryo on August 6, 2019."
While she knew home pregnancy tests might not be accurate, Danielle took a pregnancy test at home six days post-transfer. "I couldn't help myself," she says. "When I tested at home, I saw a strong positive result!" Danielle and Rob were thrilled.
A blood test soon confirmed the pregnancy, and their first beta HCG was 305. "We were on cloud nine that I was actually pregnant!" But what would come next would be the biggest surprise yet...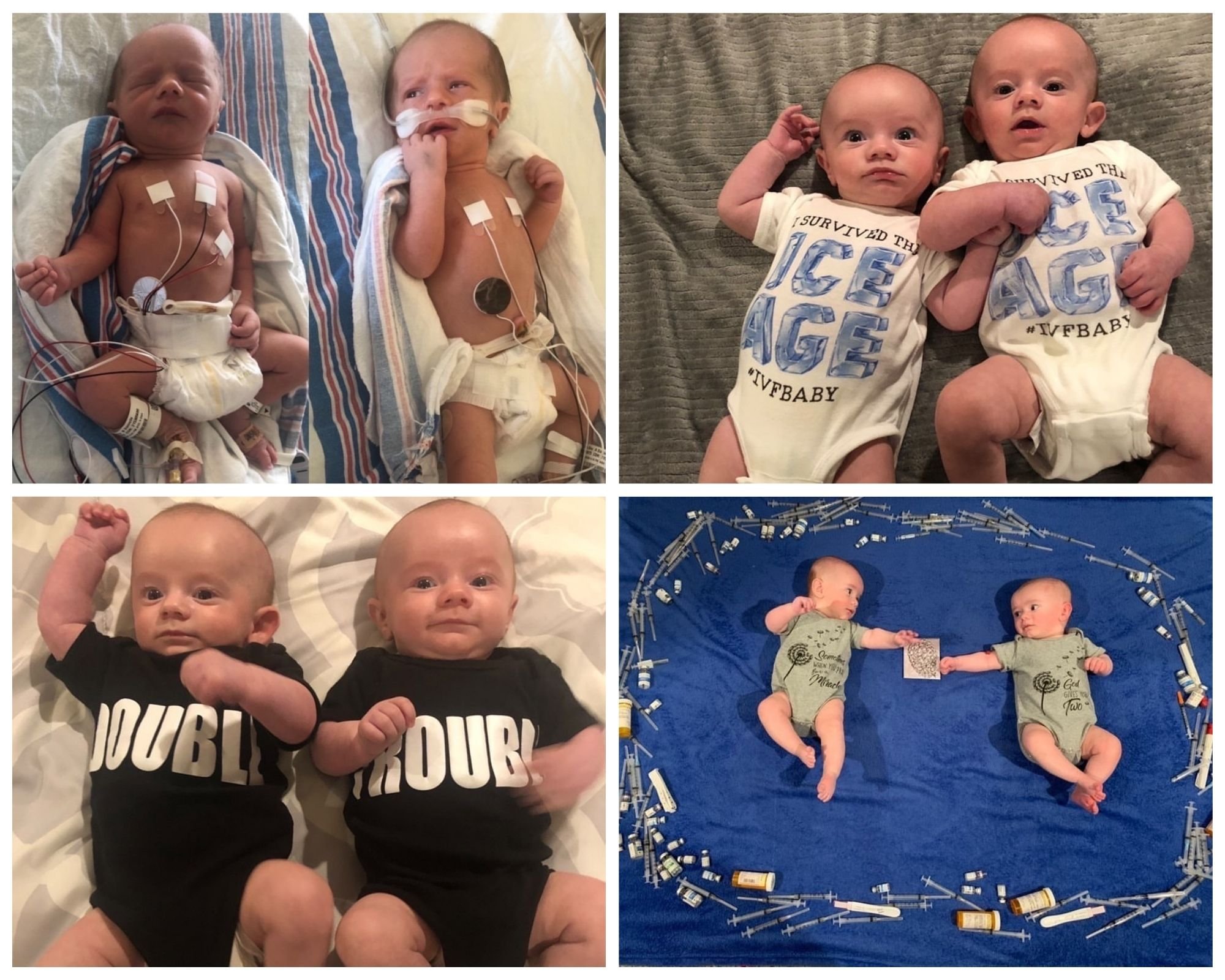 The Shock of a Lifetime
"At 6 weeks, 1 day, we went in for our first pregnancy ultrasound and found out there were two strong heartbeats," Danielle remembers. "I'm not sure it really sunk in that we were having twins until I actually delivered them!"
While having twins is a dream for some, Danielle is honest about the challenges of a multiple pregnancy and mothering two babies. "Twin mom life is hard, and going through a twin pregnancy is even harder," she says.
Editor's Note: While twins are an exciting, welcome surprise for many families, it's important to understand the risks that come along with a multiple pregnancy. Danielle & Rob's twin boys were created by a natural single embryo split rather than transferring multiple embryos. Read more about why we advise single embryo transfers here.
Unfortunately, they had a few complications due to their babies being mono/di twins (which means while they each had their own gestational sac, they shared one placenta).
They were diagnosed with Twin-to-Twin Transfusion Syndrome (TTTS) at 20 weeks, 5 days pregnant and Danielle had to undergo laser surgery at 21 weeks to ensure the babies continued to grow as safely as possible.
But that wasn't the end of her pregnancy complications. "At 23 weeks, I was diagnosed with Stage 1 Twin Anemia Polycythemia Sequence (TAPS), and we were monitored very closely until delivery," Danielle says.
Becoming Parents x 2
Their identical twin boys Jayden and Hunter were born five weeks premature after Danielle's water broke at 34 weeks, 5 days pregnant. They both weighed 4 pounds, 13 ounces at birth and spent eight days in the NICU getting strong enough to come home.
"I think some days it still shocks me that I have twins," Danielle admits. "But it is the most amazing thing in the world and I would go through it all again for them."
What's next for Danielle and Rob? Hopefully, more babies! "We have four embryos frozen and do plan to try and expand our family in the next few years," Danielle says.
Advice for Other Fertility Patients
"If I had to give any advice for someone going into their first appointment, it would be to prepare your questions in a notebook and bring it with you to write things down," Danielle advises.
➡️ Related: Download Our FREE Fertility Consultation Worksheet
"That first appointment can feel like information overload - in the moment, you may be overwhelmed and not remember the questions you want to ask or even what the doctor tells you during your consultation!"
Danielle also recommends finding a support network of other fertility patients going through the same experience so you have someone to vent to during the process.
"I found a lot of comfort in Facebook support groups with other women going through infertility," Danielle says. "I have actually made some amazing friends through those groups!"
She also enjoyed listening to funny and educational fertility-related podcasts like Fab Fertility and The Infertile Mafia.
---
Meet other fertility warriors who can relate:

---
Staying Connected to the Fertility Community
Though she now holds her two miracle boys in her arms, Danielle still remembers vividly how challenging it was to go through fertility struggles and dream of being a mom. She openly shares her journey through parenting twin boys and navigating mental and physical health after IVF on her Instagram.
"I am an open book and happy to answer questions or chat with anyone," Danielle says. She knows just how much having people who can relate to what you're going through can help during what is often a very isolating experience, and encourages other fertility warriors to reach out to her or others for support.
More Resources
Read more Illume Fertility patient stories, join our community or reach out to take the next step on your own fertility journey today!
Sierra Dehmler is Illume Fertility's Content Marketing Manager - and also a fertility patient herself. Combining empathy gained on her personal journey with her professional experience in marketing and content creation, she aims to empower and support other fertility patients by demystifying the fertility treatment process.