A Warrior's Journey Through Chronic Illness & Unimaginable Loss
January 10th, 2022 | 7 min. read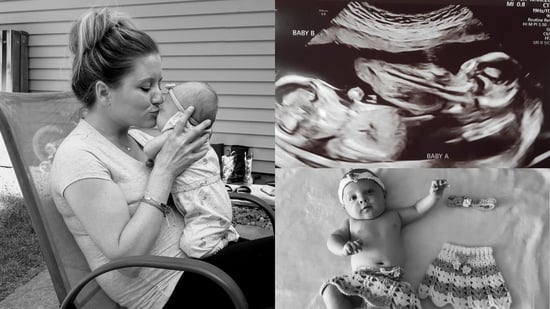 After years of wondering if she would ever become a mother, Nicole and her husband Scott decided to seek guidance from the fertility experts at Illume Fertility to see if it was possible for her to conceive with her diagnosis of Cystic Fibrosis. This is their journey through IVF, a multiple pregnancy, heartbreaking loss and finding light on the other side.
⚠️ Content Warning: This story includes discussion of pregnancy loss and stillbirth. If you're in a vulnerable place, please protect your mental wellbeing by skipping this post for now.
Meet Nicole & Scott
When Nicole was born with Cystic Fibrosis in 1986, doctors predicted she would live a short life. Thankfully, she beat the odds by surviving and thriving into adulthood.
Because of her diagnosis, Nicole never thought she would be able to have children, yet still dreamt of becoming a mother one day. Nicole and Scott knew they wanted to be parents about a year into their relationship, but also knew that getting pregnant on their own with Nicole's disease was going to be a difficult task.
What is Cystic Fibrosis? It is a genetic disease that affects the respiratory system, causing thick and potentially dangerous mucous build up, as well as causing damage to the digestive system and many other organs of the body. While it is possible for some Cystic Fibrosis patients to have children, it can pose serious risks, and potentially lead to their children being born with the disease as well.
Nicole and Scott came to Illume Fertility back in 2012 to explore their options and get an expert opinion. "I believe a higher power chose Dr. Hurwitz for us," says Nicole. "We couldn't have been matched with a more caring individual who took the time to get to know us as a couple, but more importantly, took the time to really understand my disease."
When they began their journey, "I didn't know much about fertility treatment at all," Nicole says. "I just knew that intervention was going to be needed if we wanted to someday be parents."
➡️ Related: Explore our New Patient 101 Guide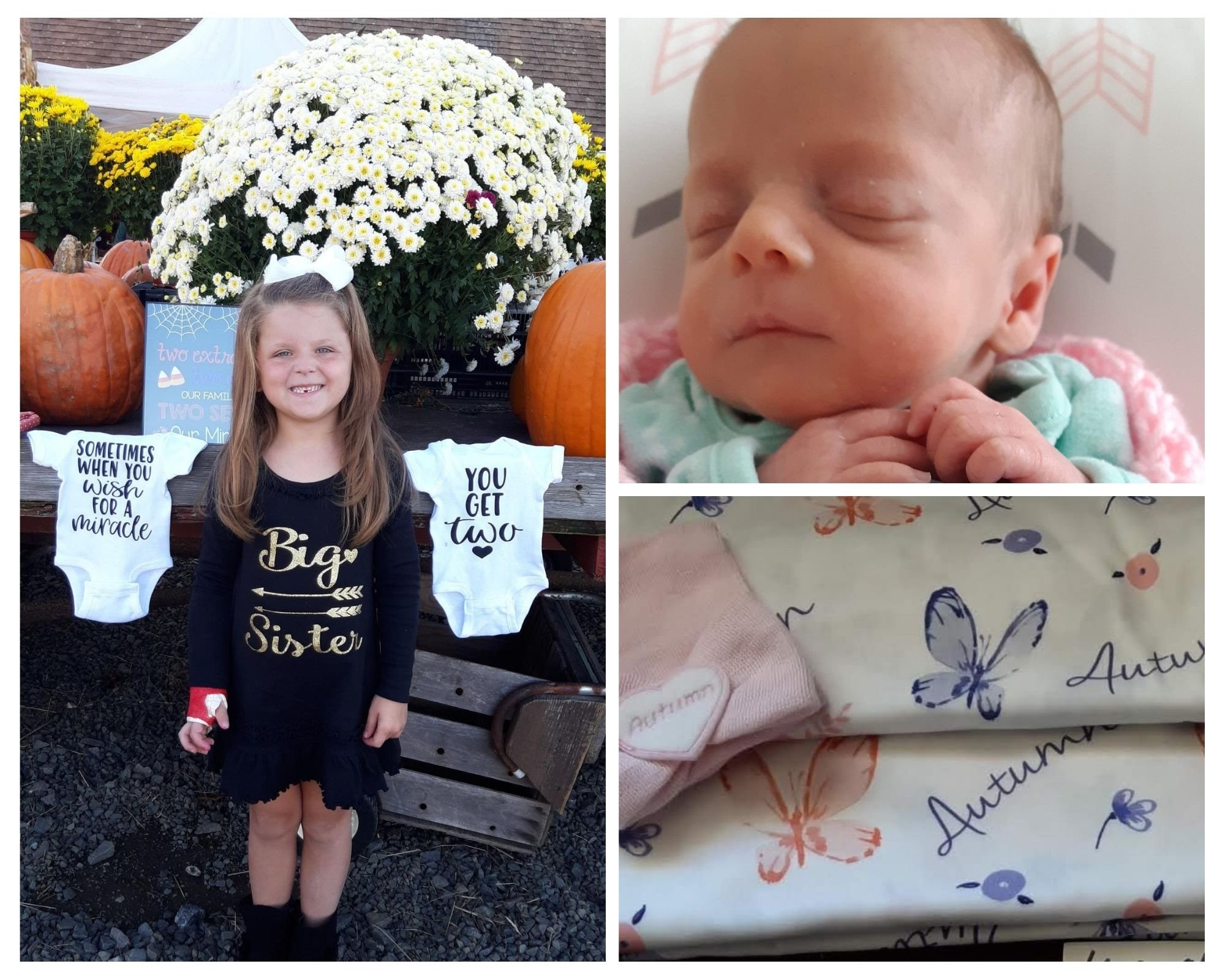 The Road to Makayla
With Dr. Hurwitz' guidance, Nicole and Scott began in vitro fertilization (IVF) treatment. In 2013, after one unsuccessful fresh embryo transfer, they finally got pregnant and welcomed their beautiful daughter Makayla Ann into the world in June of 2014.
"The ups and downs of the entire process finally paid off," Nicole remembers. "I was 29 years old with Cystic Fibrosis, and not only did I beat the odds, outliving the statistics, I was able to carry my own child - with the help of Dr. Hurwitz getting us to that point!"
Nicole and Scott froze their remaining embryos in case they wanted to have a second child. But it wasn't until Makayla was six years old that they knew their family was not yet complete. They came back to Illume Fertility and started the IVF process again with Dr. Hurwitz.
In August of 2019, they transferred a single frozen embryo. "I can remember saying: 'This is it,'" Nicole says. "If this embryo doesn't stick, then it just wasn't meant to be - and I would be at peace with that."
---
Learn more about IVF from a fertility nurse:
---
On Navigating Fertility Treatment
"IVF can be such a rollercoaster of emotions," Nicole says. "The high points are definitely the children we got the joy of having because of IVF. The lows come from the constant uncertainty...you want to be parents so badly, but you're afraid to let that wall down in fear of being hurt in the process."
Any fertility patient can likely relate to Nicole's desire to protect her heart during such a vulnerable, difficult experience like fertility treatment. Many people find that they have a hard time getting excited or hopeful about a positive outcome, because the pain of being let down when things don't go as planned is so great.
In September, Nicole and Scott went in to Illume Fertility for their first pregnancy ultrasound, which confirmed the joyous news that they were indeed pregnant! But they got the surprise of their lives that day: they were expecting identical twins.
"Right there on the ultrasound monitor screen were two tiny fluttering heartbeats," recalls Nicole. "And on October 31st, we got the news that we were going to be welcoming two more beautiful little girls into the world."
Sadly, their happy news would soon be shadowed by a devastating discovery.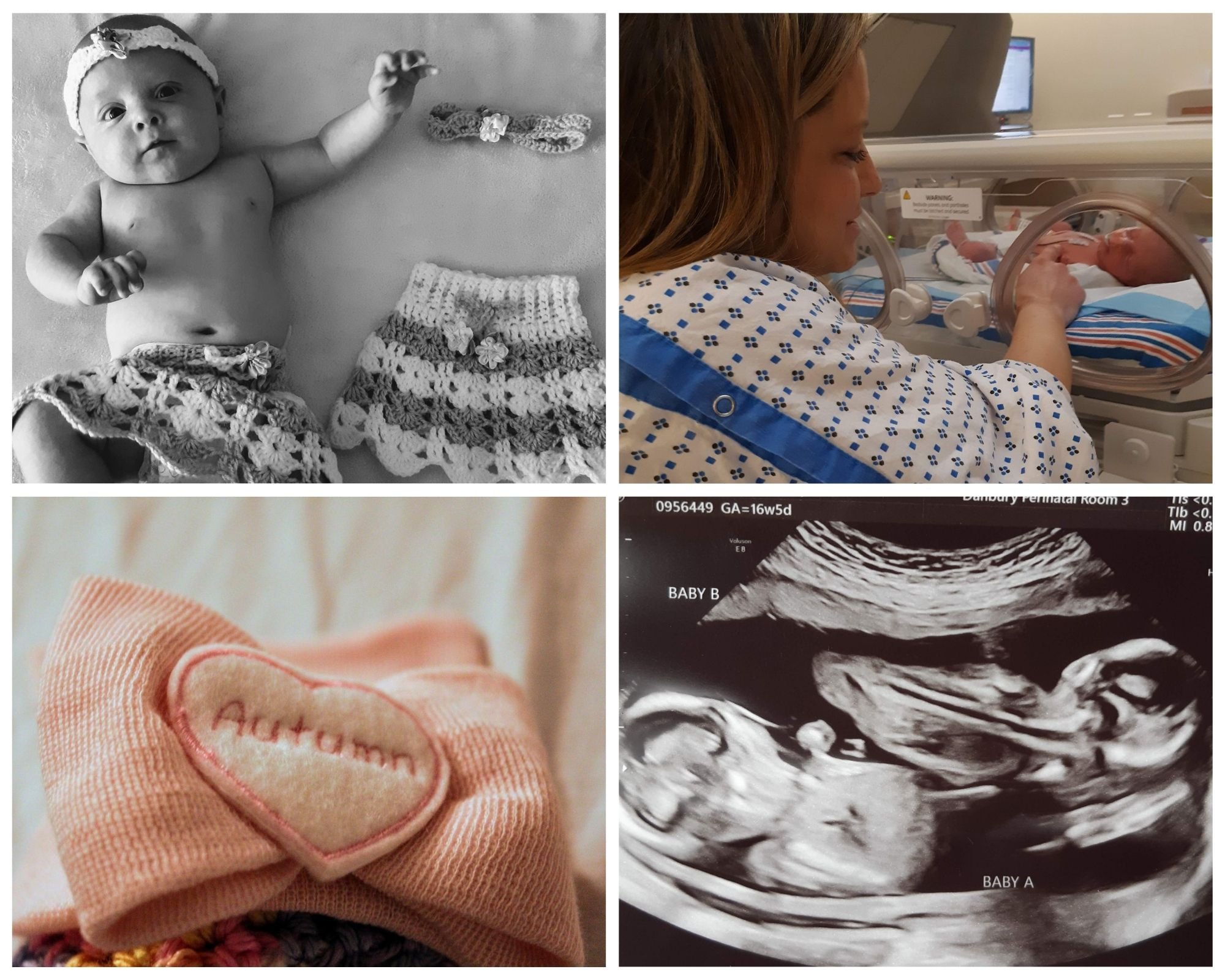 A Heartbreaking Diagnosis
Despite her Cystic Fibrosis diagnosis, Nicole had an amazingly smooth pregnancy up until 19 weeks, when they found out that Baby A would be born with a cleft lip/palate. "After digesting that news, we knew we were ready to take on anything for her," Nicole says. Then, at their 21-week scan, Nicole and Scott were referred to Yale for Stage 4 Twin Anemia Polycythemia Sequence (TAPS).
What is Twin Anemia Polycythemia Sequence (TAPS)? TAPS is a rare but severe complication that can occur in identical twin pregnancies that share a single placenta (monochorionic). It is caused by an imbalance in red blood cells exchanged between the twins through tiny placental blood circulations. Source: Johns Hopkins Medicine
"Our girls were very sick, and we were going to do whatever we had to do to save them," Nicole says. "At 23 weeks, we went in for a laser ablation procedure to save our girls and correct the blood distribution for them, and our girls fought so hard for us." Sadly, the laser ablation was not enough to correct this dangerous imbalance for the babies, and by 25 weeks, Baby A (who they named Autumn) passed away in utero from fetal hydrops.
"I carried Autumn side by side with her sister until our sweet girls were both born in silence on April 8, 2020, at the height of the pandemic," Nicole says. "I believe that Autumn was there to be her twin sister's guardian angel and that she brought Leighton back to us."
Baby B (Leighton) was breathing on her own after a difficult delivery, and although she had a long road ahead of her, Nicole and Scott felt confident that she was in good hands in the NICU.
"Losing a baby during a pandemic was the hardest life experience I have ever been through," Nicole says. "These girls were both so loved and so wanted, and for that to be taken away in such a harsh way brought me to my knees." The devastation and pain of losing a baby is something only those who have experienced it can truly understand.
---
How do you begin to process grief like this?
---
Finding Purpose in Their Pain
Nicole says that there has been some light at the end of their dark tunnel of grief in Autumn's story now being told on an international level. Her story is part of the TAPS Support Foundation, helping to raise awareness and funding for TAPS research. "I'm so proud that Autumn's legacy can live on in the hopes of helping another family going through what we did," Nicole says.
"Our sweet survivor Leighton has a gentle old soul and has been our saving grace through all of this heartache," Nicole says. "If there's one thing we can all learn from her, it is to love with all you have, no matter what you've been through."
Nicole's heart breaks for Leighton, who will now grow up without her twin. "She literally lost a piece of herself the day we lost her sister," Nicole says. "That void can never be filled, but we can do our best to give her every ounce of our love, because that's what she does for us."
These days, Nicole and Scott are focusing on raising Makayla and Leighton to be the best humans they can be. "Parenthood is the most wild, crazy, unpredictable adventure, but also the most amazing and fulfilling thing we have ever done," says Nicole.
Though their family has been through unimaginable pain and loss, they find ways to keep going. They are incredibly grateful for the two girls they hold in their arms, as well as their angel baby Autumn.
➡️ Related: Explore Mental Health Support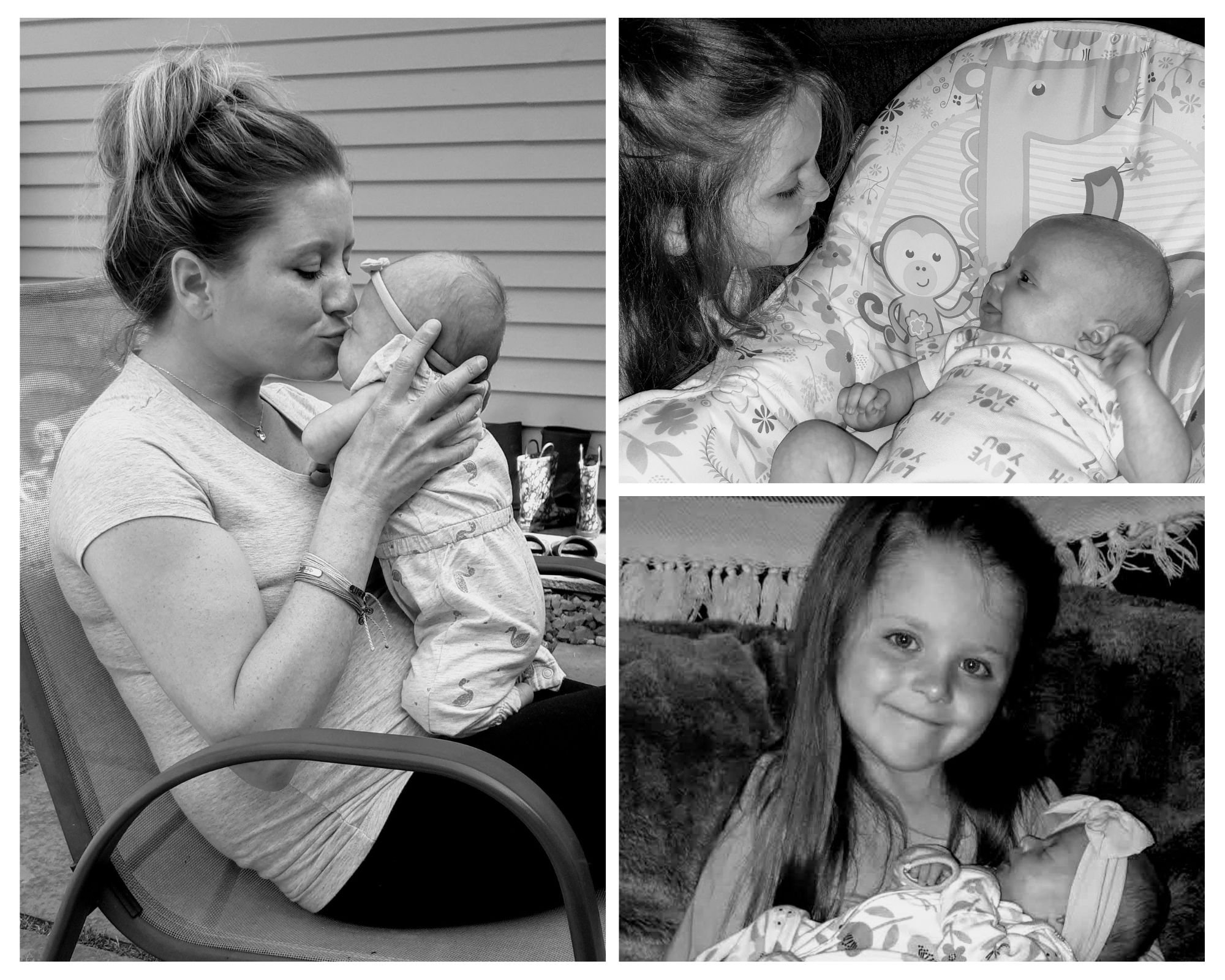 Advice for Other Fertility Patients
After years of fertility treatment, Nicole learned a few important lessons:
Come to your appointments with lots of questions and an open heart and mind.
Take it one day at a time and try not to look too far ahead.
Trust in your doctors. "They are some of the most brilliant, life-changing individuals you will ever meet," Nicole says.
Above all, do your best to stay focused on your end goal: a healthy baby.
The fertility treatment process can be long and challenging, and you may find there are times you simply want to give up. Know that it's okay to take breaks, ask for support, and remember that you're never alone - no matter how isolated you may feel.
---
Struggling with infertility or loss?
---
Sierra Dehmler is Illume Fertility's Content Marketing Manager - and also a fertility patient herself. Combining empathy gained on her personal journey with her professional experience in marketing and content creation, she aims to empower and support other fertility patients by demystifying the fertility treatment process.