[VIDEO] Doctors Discuss the Fertility Clinic to OB/GYN Transition
August 4th, 2022 | 3 min. read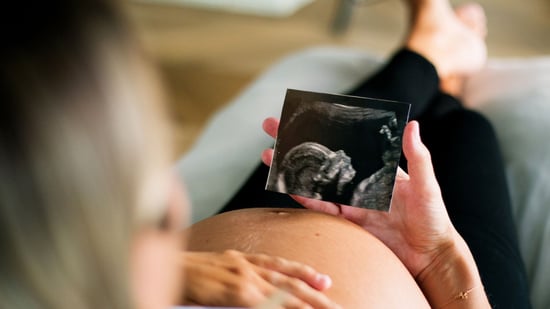 What happens after you successfully conceive with the help of fertility treatment? This big and exciting transition of care from your fertility clinic (where you've been closely monitored for so long) back to your OB/GYN's office (where you're "just" a regular pregnant patient) can also be nerve-wracking. So let's talk about it!
I'm pregnant...now what?!
Going from pouring everything you have into trying to conceive (for months or years) to acknowledging and celebrating that you're finally pregnant can be difficult for so many reasons. It can be especially tough to get excited about a pregnancy if you've experienced previous losses.
Many newly pregnant fertility patients feel a sense of anxiety or fear around what comes next - and it's completely understandable! When you've been under constant observation and monitoring at a fertility clinic for so long, making the switch back to OB/GYN or midwifery care can seem scary! We get it.
That's why we gathered two of our favorite experts and their patient together to have an honest conversation, dispel some myths around pregnancy after fertility treatment, and answer real patients' questions about this big transition.
Looking for support? Join our free Pregnancy After Infertility group!
Meet Our Speakers
In this webinar, we were lucky enough to not only hear from two experts but also from a fertility warrior who happens to be a patient of both! Here's who you'll see on this instant replay:
---
Watch the webinar:
---
More Resources
Learn more about fertility treatment, pregnancy and much more:
Sierra Dehmler is Illume Fertility's Content Marketing Manager - and also a fertility patient herself. Combining empathy gained on her personal journey with her professional experience in marketing and content creation, she aims to empower and support other fertility patients by demystifying the fertility treatment process.