Fertility Acupuncture 101: How Does Acupuncture Work?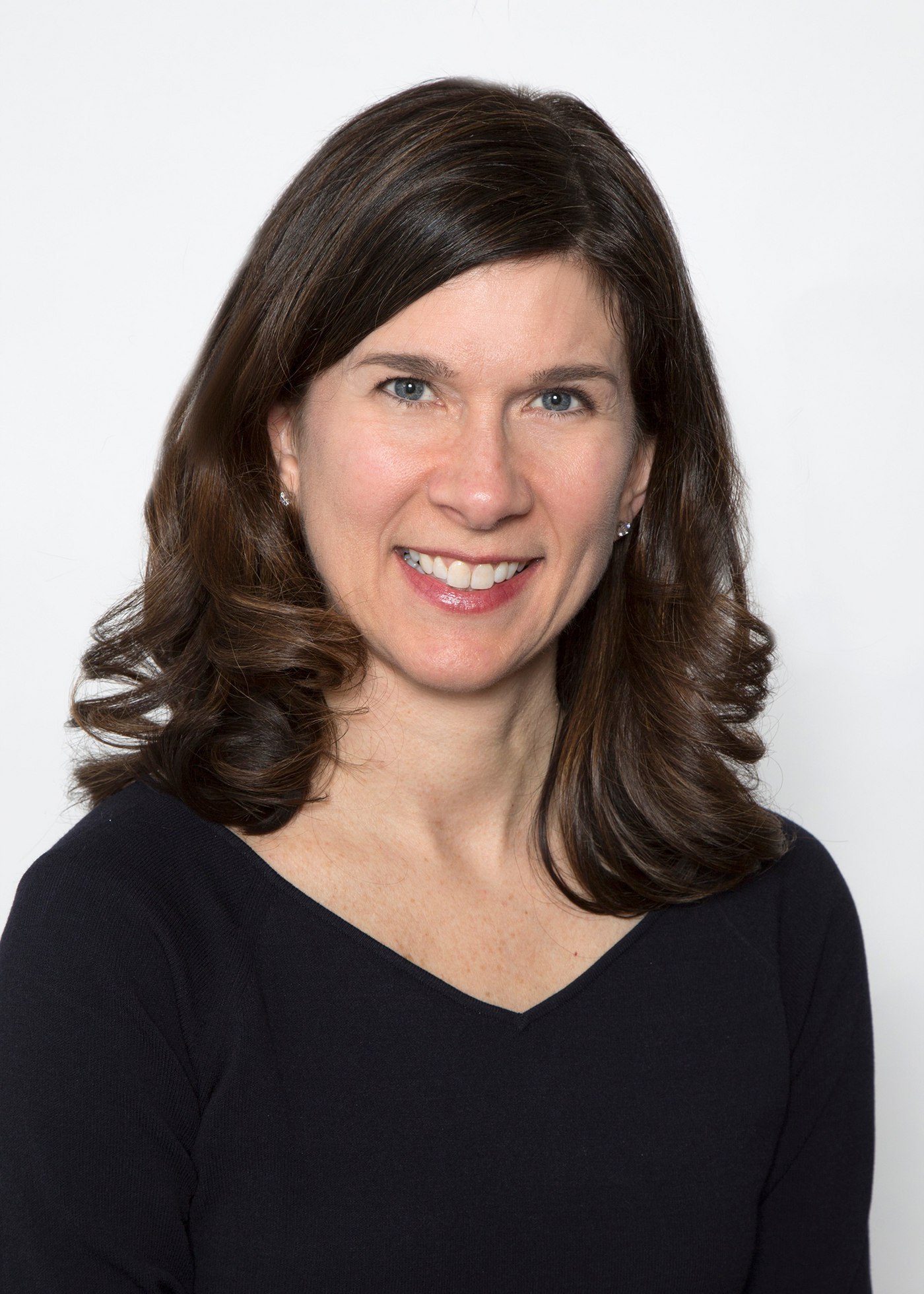 A graduate of Pacific College of Health and Science with a doctoral degree in Acupuncture and Chinese Medicine, Amy is a licensed acupuncturist and certified herbalist. She was awarded the prestigious Kamwo Valedictorian Award recognizing her top academic achievement while receiving her Master's degree in 2001 at Pacific College of Oriental Medicine. Her extensive study includes training at the distinguished China Beijing International Acupuncture Centre. Dr. Matton's areas of expertise include women's health and fertility issues, pain management, anxiety, stress, and adjunctive cancer care. In addition to nineteen years in private practice, she has been working with Illume Fertility since 2005 providing traditional and laser acupuncture to women undergoing treatment for infertility. She also fulfills the role of Coordinator for the Integrated Fertility and Wellness Program (IFW).
Assisted Reproductive Medicine is at the forefront of modern medical science. Over 8 million babies have been born via In-Vitro Fertilization (IVF) since its first success in 1978. In recent years, embryo screening and genetic evaluations have drastically improved over the past decade, causing implantation rates to soar. Generally speaking, IVF has an overall success rate of nearly 30%, and success rates jump to about 40% for women under 35. So, what does this all have to do with acupuncture? And why does acupuncture, a practice that started in China thousands of years ago, deserve a place at the family-building table? Let's find out.
Below, I will cover the basics of acupuncture for fertility treatments. I will explain the convergence of the old and the new, the traditional and the modern, Eastern and Western. Why? Because when it comes to fertility, your best chances for success are when you treat the whole person. And we have the studies and babies to prove it. But first, let's start with the basics.
What happens in a typical acupuncture session?
After filling out a health history form, your acupuncturist will spend quite a bit of time getting to know you. We will review the form together and ask questions about your fertility journey and overall health and wellbeing so we can customize a treatment protocol just for you. After our discussion, we will take your pulse and look at your tongue, which are classic parts of the Chinese Medicine diagnostic system. After formulating a working diagnosis we will have you lay down on a massage table, if you need to disrobe so we can access certain acupuncture points we will have you draped in a blanket so you are covered and comfortable. After needle insertion we have you lay quietly for 20-25 minutes in a warm, dimly lit room with soft music playing. We will check on you regularly to ensure you are comfortable.
In what stage of the treatment process should I consider acupuncture?
Acupuncture can be used at any stage of the fertility process. We see patients who are trying naturally and patients who are using high-tech science to reach their family-building goals. It's never too early to start maximizing your health and well-being. Because acupuncture helps enhance fertility, calm the nervous system, and reduce stress and anxiety it can be helpful at any point in the process, even while you are going through diagnostic testing and evaluating your treatment options.
How often should I receive treatment?
In this case, more may be better! Emerging studies indicate women who are having regular acupuncture may have better results, meaning more pregnancies and live births. We suggest having a session with an acupuncturist to see if it resonates with you. Then, let your practitioner guide you in creating a treatment protocol that is reasonable and fits your specific health needs as well as your time and financial constraints. Some studies say, in addition to pre-and post-embryo transfer acupuncture, as few as two additional treatments enhanced pregnancy rates. In other studies, as many as twelve treatments are suggested. The truth is there probably isn't a magic number and everyone's needs are a bit different.
One of the questions I get asked the most is does acupuncture hurt?
The answer is - No! These are not the needles you are familiar with; in fact, they are a fraction of the size fertility patients use. Acupuncture needles are solid, flexible, sterile, and in many cases the thickness of a hair. So how does acupuncture feel? Most people report an energy (qi) sensation around the site of insertion. Typically people use words like dull, achy, heavy, warm, or tingly. After the needles are in for a few minutes most people describe a feeling of deep relaxation. If the thought of needles scares you consider needle-less laser acupuncture, which is painless and uses low level near infrared light to stimulate the acupuncture points. To learn more about laser acupuncture on the day of embryo transfer, click here.
How does acupuncture help fertility?
It is likely acupuncture is working through a number of different mechanisms to enhance fertility including regulating reproductive hormones and improving blood flow to the uterus and the ovaries. Enhanced blood flow may increase responsiveness to treatment and implantation of embryos. But the benefits of acupuncture are not just physical. The research supporting the use of acupuncture for the treatment of anxiety and depression is compelling. Anyone who has been in fertility treatment can tell you that managing the emotional stress of treatment can be difficult. Acupuncture helps regulate the nervous system and releases neurochemicals that promote feelings of well being which can patients cope with the ups and downs of treatment.
So, there you have it! You have just completed Fertility Acupuncture 101. Not so bad, right? As always, Elaine, Melissa, and I are here to answer your questions (whether you are a patient at Illume Fertility or not).
I welcome you to reach out for more information, or if you have any questions whatsoever. If you are a patient in treatment at Illume Fertility, the great news is that you can schedule an appointment directly with any one of us! Click the links below to get to know each of us a bit more and to schedule your appointment.
Melissa Monroe Sommer, MS, LAc, Dipl. Ac.
Dr. Elaine M. Malin DACM, L.Ac.
---
For a deeper on why fertility acupuncture deserves the hype, check out the video below that includes first-hand patient experiences!
---
If you're looking for more education on how acupuncture relates to fertility treatment, I've included several links to credible resources below. Consider these resources part of a more advanced curriculum – let's call it Fertility Acupuncture 201.
Amorim, D., Amabo, J., Brito, I., Fiuza, S. M., Amorim, N., Costeira, C., & Machado, J. (2018, May). Acupuncture and electroacupuncture for anxiety disorders: A systematic review of the clinical research. Complementary Therapies in Clinical Practice, 31, 31-37. http://dx.doi.org/10.1016/j.ctcp.2018.01.008
Bashtian, M. H., Roudsari, R. L., & Sadeghi, R. (2017). Effects of acupuncture on anxiety in infertile women: a systematic review of the literature. Journal of Midwifery & Reproductive Health, 5, 842-848. http://dx.doi.org/10:22038/jmrh.2016.7949
Cheng, K. J. (2014, June). Neurobiological mechanisms of acupuncture for some common illnesses: a clinician's perspective. Journal of Acupuncture and Meridian Studies, 7, 105-114. http://dx.doi.org/10.1016/j.jams.2013.07.008
Fang, J., Jin, Z., Kong, L. K., Nixon, E., Zeng, Y., Ren, Y., ... Hui, K. (2009, April). The salient characteristics of the central effects of acupuncture needling: limbic-paralimbic-neocortical network modulation. Human Brain Mapping, 30, 1196-206. http://dx.doi.org/10.1002/hbm.20583
Fratterelli, J., Leondires, M., Fong, K., Theall, A., & Scott, R. (2008, September). Laser acupuncture before an after embryo transfer improves ART delivery rates: results of a prospective randomized double-blinded placebo controlled five-armed trial involving 1000 patients. Fertility and Sterility, 90(), S105. http://dx.doi.org/https://doi.org/10.1016/j.fertnstert.2008.07.1252
Hullender Rubin, L. (). How acupuncture impacts ivf success rates. Retrieved from https://www.fertilityiq.com/topics/acupuncture-for-fertility/how-acupuncture-impacts-ivf-success-rates
Sterner-Victorin, E., Waldenstrom, U., Andersson, S. A., & Wikland, M. (1996, June). Reduction of blood flow impedance in uterine arteries of infertile women with electro-acupuncture. Human Reproduction, 11, 1314-1317. http://dx.doi.org/10.1093/oxfordjournals.humrep.a019378