Integrated Fertility & Wellness: A Holistic Approach to Family Building
March 31st, 2022 | 9 min. read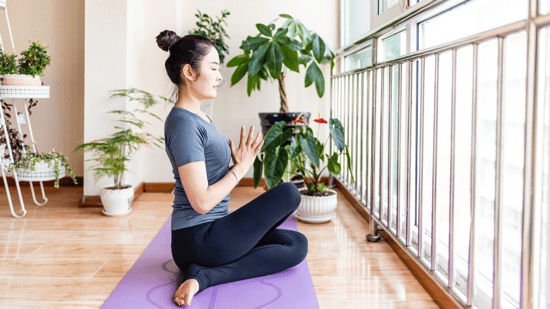 When you're considering making an appointment with a fertility specialist, there are so many factors to consider.
Location - does this clinic have offices near enough to where I live and work?
Success rates - does this clinic or provider have a proven track record of success?
Personality - do I get along well with this provider? Do I feel taken care of?
All of these factors (and more) should play into your decision, and choosing a clinic that goes above and beyond can make all the difference as you navigate your fertility journey.
Here at Illume Fertility, we are proud to have a team that does just that - and a few of those key players are the providers who make up our Integrated Fertility & Wellness program.
Skip to a section:
What is Integrated Fertility & Wellness?
At Illume Fertility, we believe in treating the whole patient. While your dedicated fertility care team (made up of your reproductive endocrinologist, fertility nurse, patient navigator, and insurance and billing advocate) will help chart your course through fertility treatment, there are so many other factors that contribute to your health and wellness during this time.
It's true: Going through fertility treatment can seem like a part-time job, and gets overwhelming when you have to juggle it alongside work stressors, existing relationships and a host of other life responsibilities.
That's where our Integrated Fertility and Wellness (IFW) team comes in. This program is dedicated to providing the mind/body support you need throughout your fertility journey, and was created to help increase resilience, manage complicated emotional situations, and more generally, succeed in family building.
Our IFW team is here to supplement your treatment plan, help you maintain balance, and de-stress along the way. Read on to hear from a real patient about their IFW experience, and to learn more about each member of our IFW team.
Meet our Integrated Fertility & Wellness Team
At Illume Fertility, we have a robust range of holistic wellness providers who offer acupuncture, nutrition, mental health services, Fertile Yoga and PCOS Yoga, and a number of specific, tailored support groups.
Get to know each of our providers by clicking on each of their names below:
With decades of professional and personal experience in the fertility space, our IFW team offers a unique range of support tailored specifically to your personal journey.
---
Want to book an appointment with our providers?
---
A Real Patient Experience: IVF Success Amidst COVID Stress
As an employee at Illume Fertility, I know how hard our IFW team works to help patients feel heard, supported, and wholeheartedly cared for. What might be most meaningful to you, however, is a real patient's experience with the team.
The following testimony is from an anonymous Illume Fertility patient who shared her story with us in her own words.
I switched to Illume Fertility after one failed IUI at another practice, and I'm so happy that I did. After meeting with Dr. Murdock, I did another IUI, and then my husband and I moved on to IVF. I had to take a few months off because of COVID-19, which was another stressor during this process!
I was actually supposed to start IVF in March 2020, but I ended up starting in May 2020. My first transfer was unsuccessful, but my second transfer led to baby boy, born in March 2021. I am endlessly thankful to everyone at Illume Fertility for our little miracle.
If it weren't for COVID, the IFW team would have played an even bigger role in my fertility journey. As it was, coming from a practice that didn't have any offerings like that, it was mind-blowing to see the support that was offered at Illume Fertility.
During my fertility journey, I made use of the following resources:
Acupuncture - I saw and still see Dr. Elaine Malin- she is so sweet, calming, and nurturing. I went quite often through my fertility journey, and I also did acupuncture before and after both transfers with Dr. Amy Matton. Acupuncture truly helped me, especially with my anxiety.

Ladies Night In and Fertile Yoga - I only went to two support groups and Fertile Yoga pre-COVID, but I never attended them virtually. I definitely would've kept going in person!

Nutrition Counseling - I saw Jill Hickey, RDN, twice I think, while my long-time dietitia

n was on maternity leave. She was so sweet and supportive. I had about 10 lbs to lose before meeting the BMI requirement for IVF, and I truly believe that she gave me the motivation (and some really helpful tips) to get there.
I still speak to someone that I met at a Ladies Night In, and I'm in all of the Facebook groups. My husband and I also saw Melissa Kelleher for couples counseling, which helped us get through some of the toughest parts of IVF.
If I could give one piece of advice to someone starting fertility treatment, I would say, "trust your journey." This was hard for me at first because there were so many unknowns. I found that when I was finally able to calm down, find outlets for my anxiety, and stop worrying about when it would be "my turn" is when things started to come together for me. When I went into my successful transfer, I was so calm, and I have no doubt that helped the success.
I would also say to trust the doctors and nurses, and to stay away from the internet! Everyone's situation is so unique and different, so don't compare yourself to others.
Lastly, be kind to your body and your mind. This is not an easy road, but there will be an end.
We're so grateful to this patient for sharing these pivotal moments in her journey and for offering such meaningful advice to current and future patients.
---
Read stories from other fertility patients:
---
Get to Know Our IFW Providers
Acupuncture for Fertility
Did you know that acupuncture is actually clinically proven to help enhance fertility? That's right - studies show that acupuncture reduces stress and improves blood flow to the reproductive organs, which in turn enhances fertility.
According to Dr. Amy Matton, DACM, L.Ac., "Acupuncture is about encouraging balance for body and mind and creating an environment that is optimal for pregnancy to occur."
Acupuncturists Dr. Amy Matton, Dr. Elaine Malin, DACM, L.Ac., Melissa Sommer, MS, L.Ac., Dipl. Ac. and Elizabeth Alexandre, L.Ac., MSTOM help patients reap both the physical and emotional benefits of these practices through traditional and laser acupuncture.

Fertility Nutrition
A personalized nutrition plan can help support your fertility treatment and general wellness while maintaining a balanced lifestyle.
Registered Dietitian Nutritionists Jill Hickey and Jennifer Walsh help patients from all walks of life make changes to their diet and lifestyle that can have a lasting impact, from those trying to conceive to those managing PCOS symptoms. Watch Jill's Instagram Live to learn more.

Mental Health Support During Fertility Treatment
To put it mildly, going through fertility treatment can be stressful. Developing a personalized plan to help you maintain equilibrium and find your center throughout treatment is the ultimate goal for our mental health counselors.
In the words of Illume's former Director of Mental Health, Lisa Schuman, LCSW, "The number one reason patients drop out of fertility treatment is stress - our mental health team helps make that journey more manageable so they can remain in treatment and achieve their dreams."
For Melissa Kelleher, LCSW, finding ways to help patients "manage the roller coaster of emotions as they're going through fertility treatment" is her personal motivation.

Fertile Yoga & Support Groups
This IFW provider brings years of her own personal experience as an infertility patient, yogi, and a patient advocate to the table.
When Lisa Rosenthal went through her own family-building journey, she recognized the lack of support and community - and didn't want anyone to go through fertility treatment feeling that sense of loneliness.
She is now the facilitator of many of our support groups, which range in topic from Ladies Night In (for moms-to-be), to LGBTQ+ parenting, to pregnancy after infertility. Lisa is also the founder and teacher of Fertile Yoga, a gentle yoga and mindfulness practice that has been proven to reduce stress and increase hopefulness for fertility patients.

Want to learn more?
If you are a current Illume Fertility patient and want to book an appointment with one of our Integrated Fertility & Wellness providers, please reach out to your nurse or patient navigator! To explore our Integrated Fertility and Wellness program, visit our IFW page.
Curious to learn more about how Illume Fertility can help you achieve your fertility and family-building goals? Schedule your first consultation today!
Sierra Dehmler is Illume Fertility's Content Marketing Manager - and also a fertility patient herself. Combining empathy gained on her personal journey with her professional experience in marketing and content creation, she aims to empower and support other fertility patients by demystifying the fertility treatment process.