Navigating Unexplained Infertility & Egg Donor IVF | Rebecca's Story
After being diagnosed with unexplained infertility and struggling to conceive, one mom shares her decision to use an egg donor.
August 11th, 2023 | 8 min. read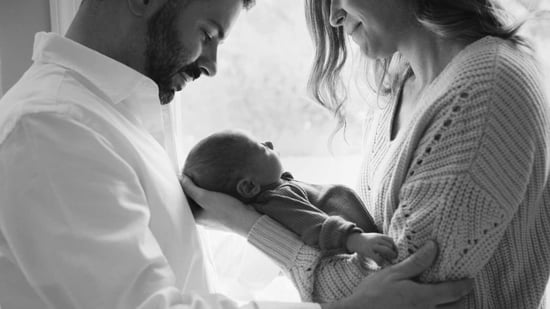 Considering egg donation as a method of building your family? Wondering how the process actually works? In this story, Rebecca shares why she and her husband chose to pursue egg donor IVF, the challenges they encountered, and how it led them to parenthood.
In this article:
Meet Rebecca & Steve
Although Rebecca and Steve grew up in the same town and were only one year apart in school, they didn't meet until 2014, when they crossed paths on Tinder. "Ironically, our moms worked together and were friends long before Steve and I even met," Rebecca says.
Rebecca and Steve quickly became inseparable, eventually marrying in 2017. The couple shares a love of travel and has always enjoyed spending time with friends and family.
Beginning Their Family-Building Journey
When it came to thinking about their future, they both knew they wanted to have children. "Steve and I come from very loving and supportive families, which made us want one of our own," Rebecca says. What they didn't anticipate was how hard it would be to become parents.
In 2019, after trying to conceive for a year on their own, the couple sought help from a local fertility clinic. They began fertility treatment right away, undergoing five cycles of intrauterine insemination (IUI) and three cycles of in vitro fertilization (IVF).
Rebecca was eventually diagnosed with unexplained infertility.
Why They Switched Fertility Clinics
When a shocking scandal at their clinic came to light, Rebecca and Steve felt uncomfortable continuing with treatment there, and decided to transfer their care to Illume Fertility.
"We're glad we transitioned to Illume for this part of our journey," Rebecca says. "We found it to be a better fit for us overall, and Illume was always very communicative, supportive, and informative - every step of the way."
With the support of their new Illume Care Team, the couple began to come to terms with the fact that traditional fertility treatment pathways might not be enough to help them conceive. "After so many unsuccessful fertility interventions, it was clear that we would potentially continue to struggle," Rebecca recalls.
This realization forced the couple to make some big decisions.
Making the Transition to Egg Donor IVF
The Illume team helped the hopeful parents understand their potential options:
Continue with IVF treatment, where Rebecca's eggs kept inevitably "shredding," becoming unsalvageable, or the couples' embryos would stop developing after Day 3
Pursue IVF using donor eggs instead, which was much more likely to result in a healthy, strong embryo
Rebecca and Steve chose to shift their perspective and take a leap of faith, moving ahead with the donor conception process. This decision would change their lives forever.
Note: At Illume Fertility, patients who will be using donor sperm, donor eggs, or donor embryos are cared for by our special Third Party team - an experienced group of family-building professionals with extensive knowledge of donor conception.
The Process of Finding an Egg Donor
Once a couple decides to pursue IVF with donor eggs, they are required to complete a psychological evaluation in order to be approved for the next step: looking for a donor match.
"The psych evaluation assessed our dynamic as a couple, if or how we would share any information with our future child, and the state of our own mental health," Rebecca remembers. The next step was fairly straightforward - connecting with Illume's trusted partner, Donor Egg Bank USA.
In a meeting with their new case manager, Shelby, the couple was introduced to a diverse database of egg donors. From there, they were able to filter results by skin color, ethnicity, and other characteristics that were important to them.
Anonymous vs Open Door Egg Donation
Each donor recipient parent must make the choice between a de-identified (anonymous) donor or a donor who is open to future contact with the family. "We wanted an open donation, which our first chosen egg donor was agreeable to," Rebecca says.
Unfortunately, the eggs from their first donor didn't end up rendering any embryos after fertilization, so the couple had to choose a second donor.
"This one opted to remain anonymous, which was difficult, as we wanted our child to be able to make the decision of whether or not they wanted contact with their donor in the future," Rebecca admits.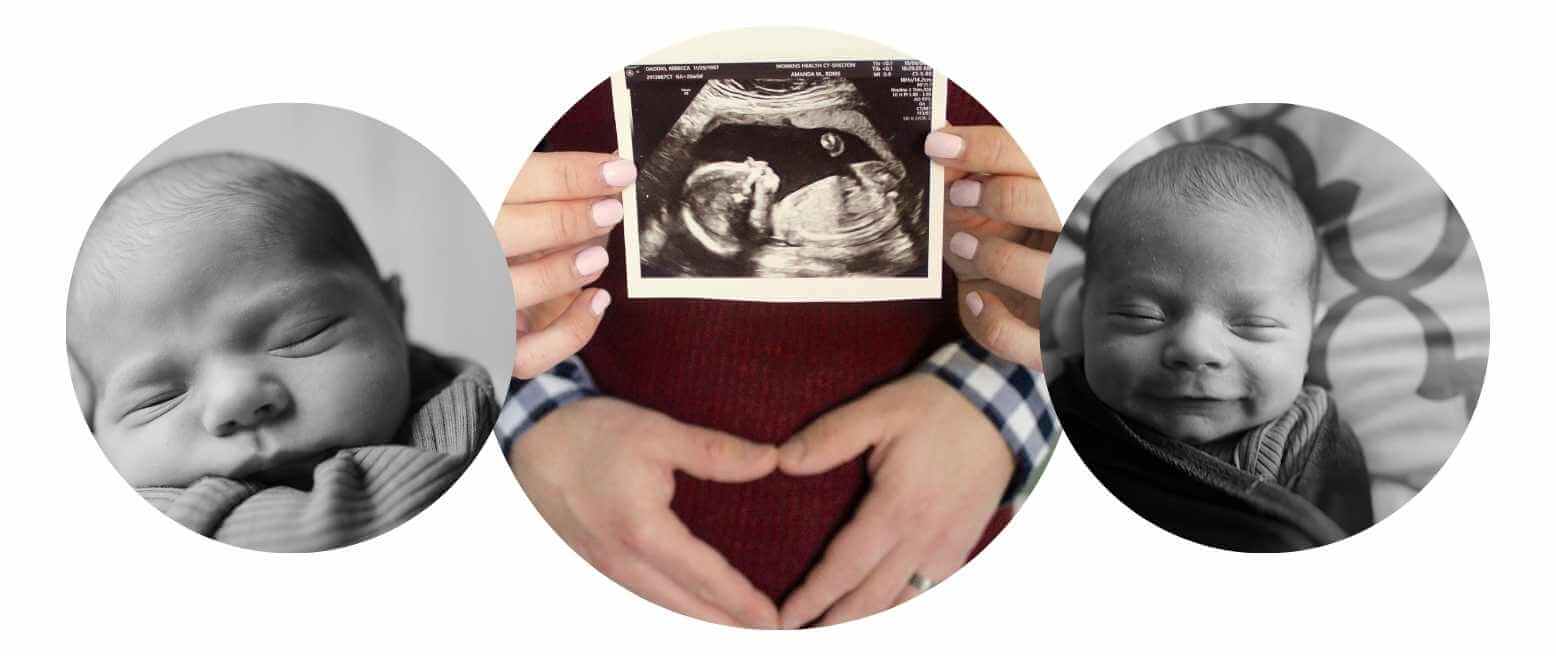 What is the egg donor IVF process like?
Once Rebecca and Steve chose their second donor, Rebecca started medication to prepare her uterus for an embryo transfer. Next, the donor's eggs were delivered to Illume Fertility, where they were fertilized and then closely monitored in the embryology lab.
On Day 5, the couple found out they only had one embryo that made it to the blastocyst stage - giving them a single shot at pregnancy.
A Little Miracle
Thankfully, that one mighty embryo successfully implanted after embryo transfer, resulting in their baby boy, Jordan, who was born in February 2023. After 3.5 difficult years of struggling with infertility, Rebecca and Steve were beyond thrilled to become parents.
Becoming first-time parents has been a humbling experience, Rebecca says. But the couple is learning as they go - embracing every precious moment with their long-awaited son.
On Choosing to Share Their Story
Knowing that donor conception would be a part of their future child's creation story, having the support of family and friends around their choice meant everything to Rebecca and Steve.
Not all parents-to-be are so lucky - and some may feel more comfortable keeping the details around their child's conception to themselves. Choosing to share with others that you have used a donor (or choosing to keep it private) are both valid choices, and each family needs to decide what is best for them.
Should you tell your child about their egg donor?
According to the CDC, 12% of all IVF cycles in the United States (about 16,000 each year), involve using donor eggs. Experts say that having open conversations with donor conceived children from a young age is an important consideration for parents who take this path.
The American Society for Reproductive Medicine (ASRM) Ethics Committee report states, "While ultimately the choice of the recipient parents, disclosure to the donor-conceived persons of the use of donor gametes or embryos in their conception is strongly encouraged."
Mental health professionals can help parents discuss their emotions, create a plan for talking about donor conception with their future child, and provide additional resources.
Rebecca and Steve know that it will be important for their son to understand the integral role that an egg donor played in his life. "We plan on sharing our journey through egg donor IVF with Jordan as he grows," Rebecca says. "He will always know the story of how he became ours."
The couple say they have already collected a variety of books about donor conception that they read to Jordan, and they plan to remain open with him about his story.
Finding Support While TTC
"I'm a social worker and therapist, so I knew I'd need a lot of extra support through all of this," Rebecca says. "I engaged in Illume's Fertile Yoga classes, utilized acupuncture, and worked with a fertility naturopath to help me become the best version of myself, both physically and mentally."
Rebecca's naturopath provided additional acupuncture sessions and guided her through a specially-designed program that helped her track her cycle, begin supplements, understand her bloodwork, and investigate any underlying causes related to her diagnosis of unexplained infertility.
Infertility & Donor Conception Resources
She also found mindfulness to be a helpful tool during fertility treatment, listening to fertility meditations through the Expectful app. In addition, she listened to an egg donor meditation program from Circle and Bloom. "Therapy was also a huge outlet for me," she says.
After navigating her own journey to motherhood, Rebecca was inspired to pursue a certification in perinatal mental health. "My goal is to better help those experiencing stressors related to pregnancy and postpartum," she says.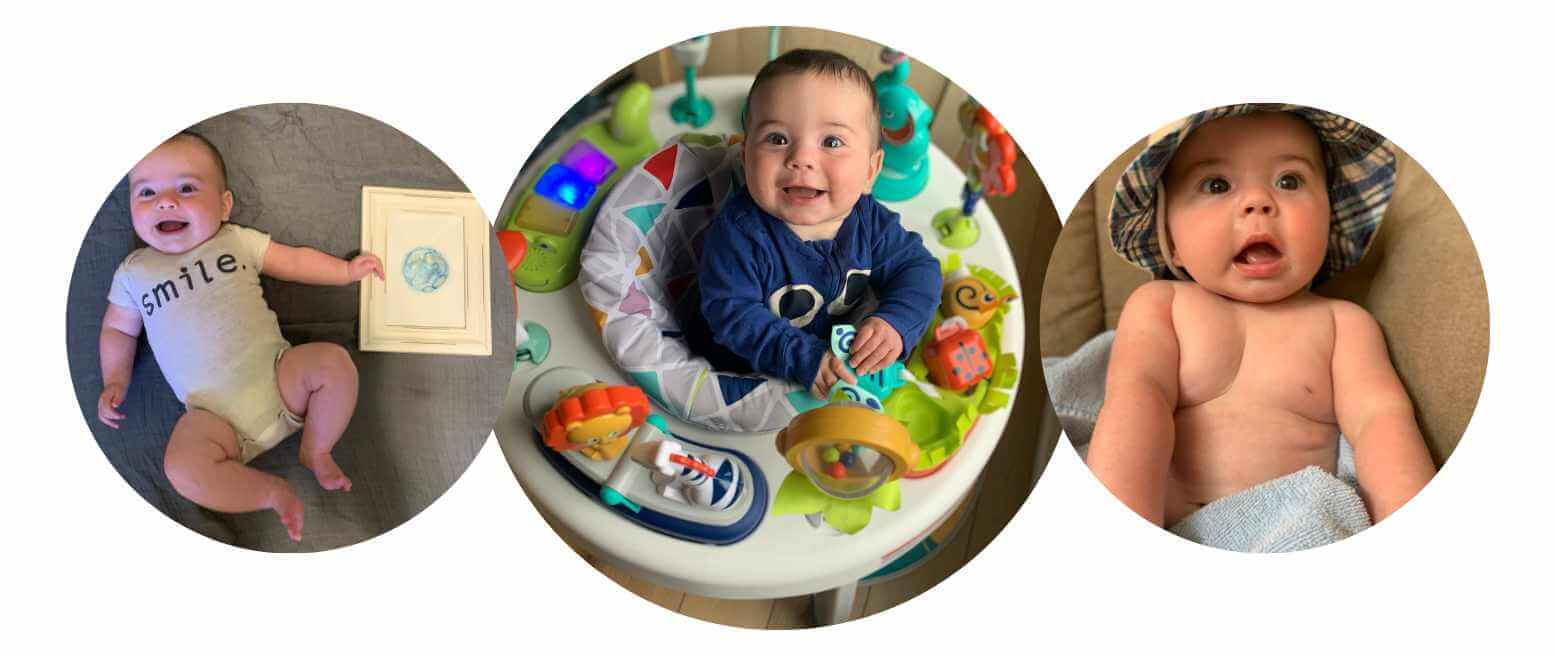 What Their Difficult Journey Taught Them
In spite of all the obstacles Rebecca and Steve encountered on their journey to become parents, they now embrace the lessons they learned along the way. "Everyone's path to parenthood is unique," Rebecca says, "and I wouldn't change ours for the world."
The couple says that navigating this challenging journey together has shown them how strong they are - both individually and as partners. "Fertility treatment can be very isolating and lonely, and I'm so grateful I had such an amazing husband supporting me through it all," Rebecca shares.
As they embrace their new roles as mom and dad, the couple feel grateful to have ended up where they are. "Our son Jordan has brought so much joy into our lives," Rebecca says. "He has truly completed our family."
Sierra Dehmler is Illume Fertility's Content Marketing Manager - and also a fertility patient herself. Combining empathy gained on her personal journey with her professional experience in marketing and content creation, she aims to empower and support other fertility patients by demystifying the fertility treatment process.