Is My Fertility Treatment Covered? Essential Open Enrollment Tips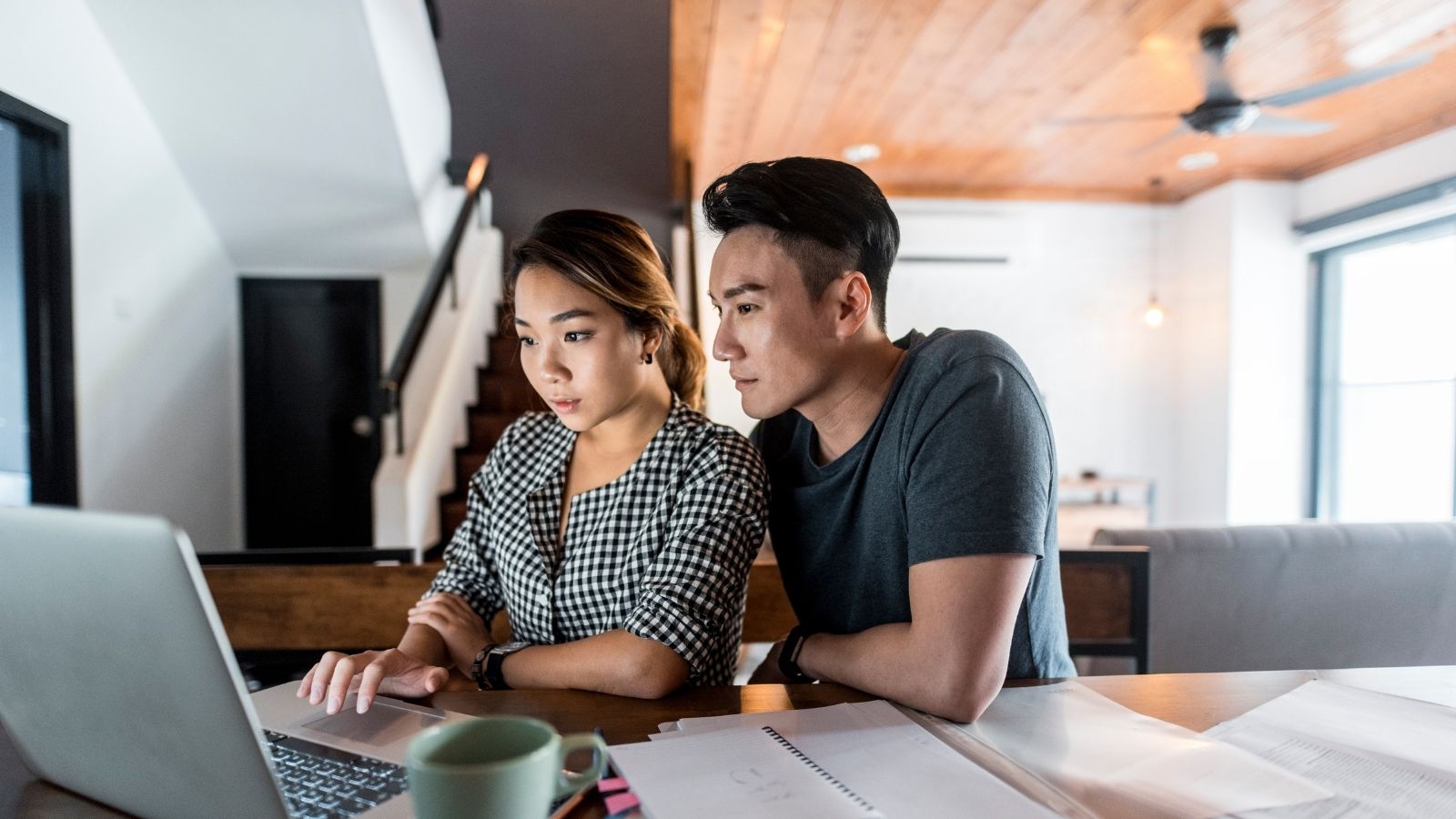 Sierra Dehmler is Illume Fertility's Content Marketing Manager. She has a background in marketing, content creation, production, and writing, and a passion for helping families.
Let's say you work for a company that offers you insurance. Great!
And then you find out there is no fertility coverage under the plan. Not great.
In fact, that's heartbreaking. Especially if you know you'll be needing fertility treatments in the next year. The thought of not being able to achieve your biggest hopes and dreams because of a lack of insurance coverage is incredibly upsetting.
Skip to a specific section:
With IVF costing anywhere between $12,850 and $24,250 out-of-pocket, affording treatment straight from your bank account is not an option for most people. Therefore, your first response might be that you have two options: take out a large personal loan or indefinitely postpone any fertility testing and treatment until you can afford it or it's covered by a future plan.
Before you accept another year of not having fertility coverage, paying for all your IVF or IUI expenses out-of-pocket, or just postponing treatment altogether, keep reading to get our three best tips for what to do during open enrollment.
I'm not going to sugar coat this: the below suggestions will take honest effort from you, maybe several phone calls to your provider or employer, and some number crunching, but I assure you, your thorough research will pay off in getting you another step closer to success on your family building journey. Plus, it could save you major cash, which is often a huge hurdle to achieving your bigger goals.
What is Open Enrollment?
First, let's briefly define "Open Enrollment."
This is the time period where you can enroll, change, or drop your health insurance plans for the upcoming year (whether it's Medicare, employer-based, or the health marketplace).
There are varying degrees of coverage, ranging in cost from hundreds of dollars a month for a single-person plan to well over a thousand dollars for a family plan. And that doesn't include deductibles. That price can go up even higher for more all-inclusive coverage.
The open enrollment period for 2022 lasts from November 1 to December 15 in most states. Although, due to state preferences and the COVID-19 pandemic, a handful of states have elected to extend that (check to see if your state has an extension).
So what can I do?
If you are tapping into employer-provided health insurance, you'll need to ask your human resources department what their particular policy is. Employers set their own dates for open enrollment (it typically falls around the same time, but you should check - just to be safe).
During this time, you can choose to stay on your employer-based health insurance or switch to another provider in the marketplace. You might decide to do this for infertility coverage reasons, which we'll help you dig through below.
And, it goes without saying, if you are planning for (or already in the midst of) fertility testing or treatments, it makes sense to have an insurance plan that covers the most at the lowest possible out-of-pocket cost.
Our best advice? Tackle this open enrollment season with confidence by doing your research! Here's where you can start…
---
Get the ultimate insurance and fertility coverage breakdown:
---
3 Things to Do During Open Enrollment to Ensure Fertility Coverage in 2022
1. Start your research now - don't wait until the deadline!
While the official deadline is usually December 15th, don't wait until December 14th to start your research and explore possible changes. Anyone who has dealt with insurance coverage and fertility knows...it can be pretty time-consuming to figure out!
You will want to read and understand your current policy as thoroughly as possible, and let's be honest: it's not necessarily easy to understand. You may need to call the insurance company or talk to your employer's human resources department to get accurate and clear answers.
Then, compare against the other available policies. Look for treatments covered by each policy, lifetime limits on infertility treatment and how to get treatments approved for coverage.
Examine the formulary. That's the list of fertility medicines that will be covered. (A big, important part of most fertility treatment protocols!) And make sure you are familiar with the annual deductible and additional payments that must be paid for each visit, procedure or prescription. Balance those expenses against the annual premium to determine which is likely to cost less over the year.
Ask the right questions to your provider. Need help with what questions to ask? We list them all out here.
💡Pro Tip: Here's something to keep an eye on: blood work and fertility diagnostics should always be covered by insurance. Otherwise, you can end up paying thousands when you don't need to.
2. Use up your remaining 2021 coverage now!
Congratulations, you have chosen the right policy to help you cover fertility costs next year. Now determine how much of your annual deductible you have spent for this year. If you have gone through the entire amount, ask your doctors what tests you can do now to prepare for procedures in 2022.
The results from many tests are reliable for up to six months and your insurance will pay for the bulk of them until the end of the policy year. Your Flexible Spending Account (FSA) or other medical spending plans are also valuable because you can use those savings to pay for any additional costs.
💡Pro Tip: Learn how different medical spending accounts work, like FSAs and HSAs. We break down the differences between the two here.
3. Look into insurance riders.
If none of the policies offered by your employer provide adequate coverage for fertility treatment, it may be possible for you to purchase a rider.
What is a rider? A rider adds coverage at additional cost, but this option could be less expensive than paying out-of-pocket or getting a different carrier.
If you are planning one or more treatments for intrauterine insemination (IUI) or in vitro fertilization (IVF), for example, the higher premium might be worth it.
💡Pro Tip: Did you know that RMA of Connecticut guides each patient through the process of evaluating insurance and getting the most out of your coverage?
Bottom Line? Now is the Time to Act!
Research all your options
Use the coverage you currently have to its full extent
Look into all possible riders
Doing all of this now is the best gift you can give yourself so that you can get the best medical coverage available to you within your means.
Read the fine print and understand what your options are, because if you wait too long, you might miss your 2022 coverage window. Again, I know that this all takes time, but think of how boss you'll feel when you figure out this major piece of the infertility puzzle!
I understand that insurance is never a fun thing to talk about and waiting to speak to an insurance customer representative on the phone can really test a person's patience, but remember the end game: your future family.
The work you're doing now will all be worth it. You've got this!
---
Want our complete guide to affording fertility treatment?
---
More Open Enrollment Resources: