Support #IVF4Vets: One Veteran's Fertility Story
November 11th, 2018 | 3 min. read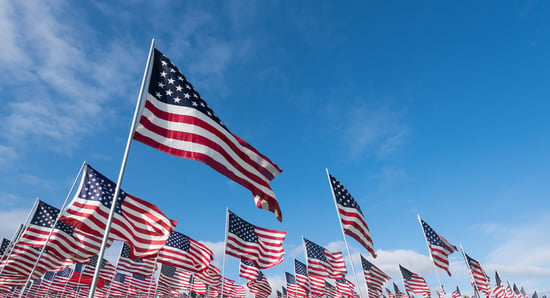 In honor of Veterans Day, we asked Tyler and Crystal Wilson, who have worked tirelessly for necessary medical coverage for "wounded warriors" (military personnel injured in active service who have been denied fertility treatment, including in vitro fertilization), to use their voice as a shining example of how advocacy works. The Wilsons know, from their own personal experience, the pain and frustration of having injuries that make it impossible to have children without medical treatment due to active military service. Thank you, Tyler, both for your service to our country and to your fellow service people, regarding building a family after a debilitating injury.

A Wounded Sky Warrior and IVF- The Wilson's Story
"Infertility affects 1 in 8 people in the U.S., and among them are those whose service and injury in the U.S. military has cost them their chance to have a biological child without medical intervention. Historically, medical coverage to address infertility and the needed fertility treatment connected to injuries incurred in service has been unavailable to families like ours. Why is this medical care denied while other care related to these service-connected injuries are covered? It's simple, politics.
How is it that duly elected politicians send our nation's military members into war, but when they come home injured, ill, or wounded they are denied medical care needed due to injuries sustained from their active duty service? They are routinely turned down for medical care, like IVF (in vitro fertilization) even when that becomes the only way they will be able to build a biologically related family. It's because of this inequality and lack of respect to our wounded warriors that we NEED to speak up; make our voices heard!
Tyler and I are so very passionate about speaking out against this injustice because of the struggle we personally went through with our first round of IVF on our own; without the medical coverage and help that was promised to Tyler before he served in and subsequently came home paralyzed from service in Afghanistan. We never want any other family to have to struggle as we did; facing the excruciating contemplation of having to give up our dreams of having a child of our own.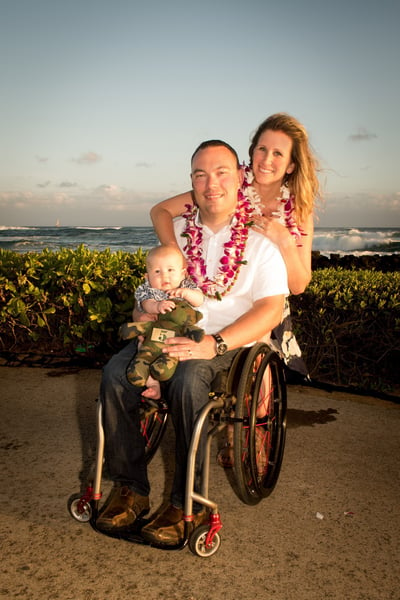 Thanks to so many raising their voices, and especially the efforts of Resolve: The National Infertility Association, through speaking to their Congressional members, we did achieve a temporary success in getting a 2-year appropriations amendment (through the passage of the Women Veterans and Families Health Services Act) to cover a portion of infertility needs. However, our work is not done. We call on you to help us make this coverage permanent, so no other family will have to ask, "will my military service result in my having to give up on my dreams of a biological family?"
We are asking you to identify your Congressperson and tell them that you want to make #IVF4Vets permanent."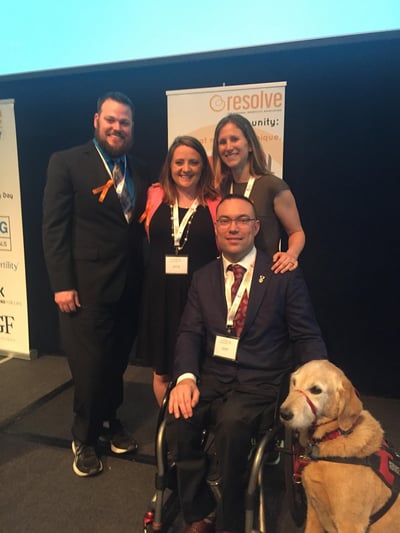 Crystal and Tyler Wilson are a couple who have been changing the face of living with catastrophic injury. Tyler Wilson enlisted in the US Army's 173rd Airborne Brigade, shortly after 911 and became a wounded Sky Soldier, facing life without the use of his legs. This dynamic couple met while Crystal was working in a new adaptive sports program and after working together, they both realized that it was truly a match made in heaven. Since then, they've worked non-stop for Veterans wounded in the line of duty to have the right to become biological parents. Follow their adventures with their son Matthew on "Pushing Me Everyday".
With 30+ years experience in the fertility field, as well as navigating her own infertility, Lisa has dedicated her life to advocating for and supporting those struggling to grow their families. Her work includes serving as Illume Fertility's Patient Advocate, Strategic Content Lead, and founder of Fertile Yoga, as well as advocating for those with infertility at RESOLVE and other organizations.