[VIDEO] Ongoing Laboratory Improvement | Why Labs Need Some TLC Too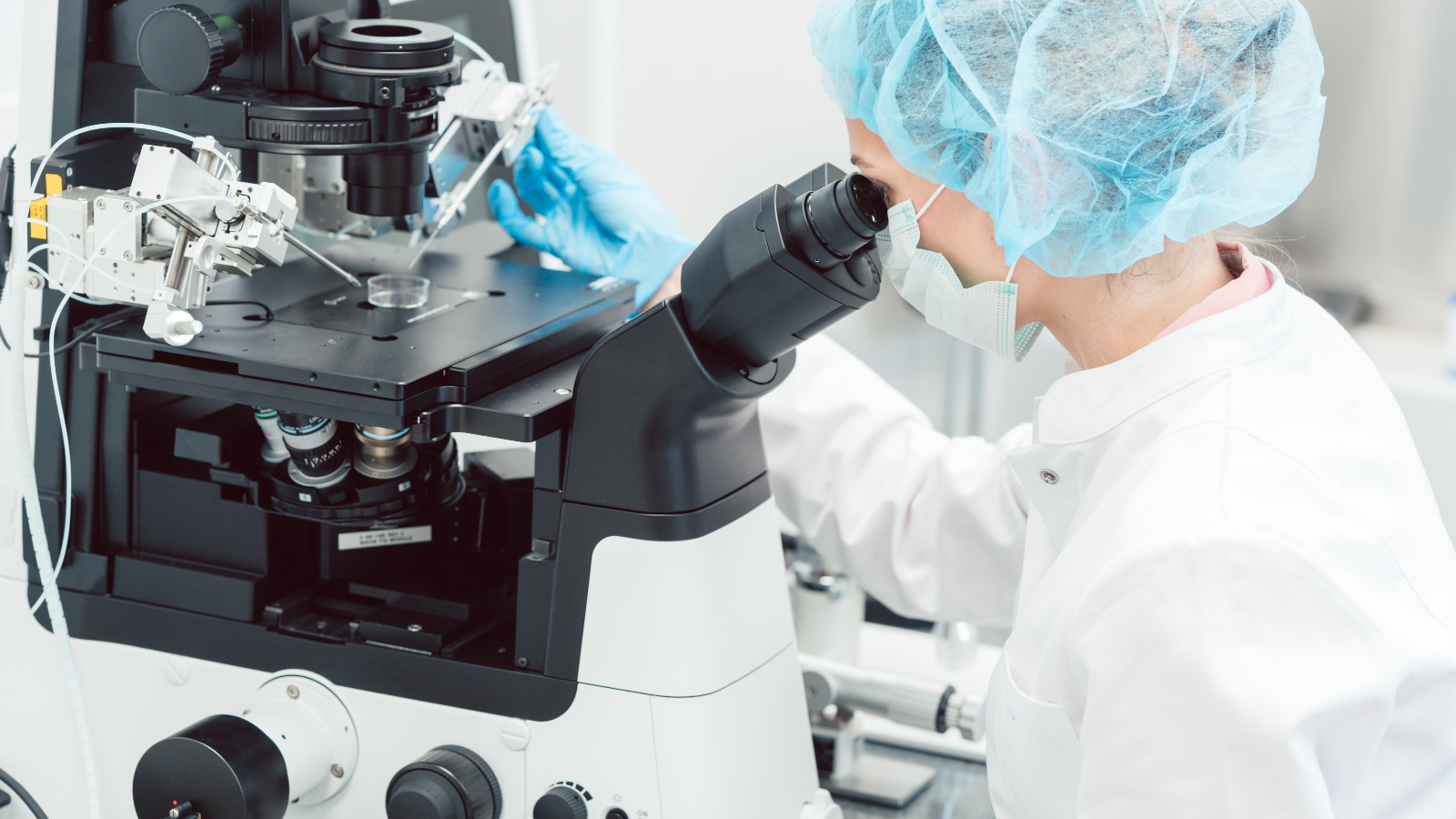 Sierra Dehmler is Illume Fertility's Content Marketing Manager. She has a background in marketing, content creation, production, and writing, and a passion for helping families.
Every day of every year, fertility clinic laboratories are monitoring, observing and essentially "babysitting" patients' embryos, sperm and eggs. Their security systems are always active to keep these precious materials safe and protocols are strictly followed with every movement.
But at some point each year, the laboratory itself needs some extra love to confirm its systems and processes are up to the current standards of the practice and all is functioning as it should.
Here at RMA of Connecticut, we call this time period Ongoing Laboratory Improvement (OLI for short).
Skip to a specific section:
What is Ongoing Laboratory Improvement (OLI)?
During this time period, things need to go a bit dormant for a couple weeks in order to take care of equipment, staff and the delicate materials with which they deal. The lab needs to be quiet and embryos and other specimen need to be properly stowed away and safeguarded.
But...why?
Check out this Instagram Live from last year with our Founder and Medical Director, Dr. Mark Leondires to get all your burning questions answered!
Not in the mood for a video? You can scroll on past the video to read the takeaways from our head embryologist.
We also spoke with Erica Paganetti, our head embryologist here at RMA of Connecticut, to get to the bottom of this question. Why does a lab need to take this time away from the normal workflow? Is it necessary? Is it important? Is it safe?
---
Learn more about the embryology laboratory:
---
💡 Note: All of these responses pertain specifically to RMA of Connecticut. It is a common practice across the industry to administer a laboratory quality check, but our standards, protocols and securities are our own.
An Embryologist Answers Questions About Ongoing Laboratory Improvement (OLI)
What are the dates of the Ongoing Laboratory Improvement (OLI)?
We experience this checkpoint once per year around the New Year. This year, our check will be between the dates of December 24, 2021 to January 10, 2022. This means we will not be performing certain reproductive procedures during this timeframe, like oocyte retrievals and embryo transfers.
Why is there an OLI?
OLI is an extremely important process that is pretty standard for IVF laboratories all around the country and world. Some practices have multiple checkpoints throughout the year, while others only have one.
We only have this one major annual checkpoint, so it is vital that we maximize this time to get a lot of essential maintenance, cleaning, updates and mandatory paperwork completed.
💡 Did you know? Since we are only "closed" a couple days every year (Christmas Day and New Year's Day), our equipment runs 24/7 on all other days of the year. Preventative maintenance and standard service appointments are made during this OLI checkpoint to allow for ease of access to our essential equipment like incubators, refrigerators, centrifuges, etc.
During this time, equipment is serviced, cleaned, sterilized, and tested before being put back into service for the next year. This allows us time to ensure that all equipment is in tip top shape for our patients at all times.
---
Learn how to choose the best fertility clinic:
---
What else does OLI do to improve the lab?
Because we are constantly up and running, it is nearly impossible to schedule installation and set-up of new equipment, so this can only be performed when the lab is in the OLI period.
We would never want to risk bumping into other equipment or staff when trying to move or assemble large items like incubators or hoods. For this reason, these couple weeks offer a safe time to update our current equipment and add anything new that we might need for the upcoming year.
Because we are open almost 365 days per year, that equates to the need for staff on-site at all times. While this OLI period is not intended for the purpose of vacation time, it offers some flexibility for some of our hardworking staff to take time off with their own families around the holidays.
Even for the staff members that do not take time off, completing necessary administrative tasks offers a break from the intense procedural schedule we experience throughout the year.
If you think about it in comparison to our equipment, our embryologists and andrologists are also active almost 365 days per year, for as many hours as necessary to complete all procedures at the highest level of care. So it is extremely important to allow them the opportunity to rest and recharge.
What happens to the embryos, eggs and sperm during OLI?
You can feel secure in knowing that all specimens remain safely stored on-site whether it is during this OLI checkpoint or not. Our staff is present to closely measure and monitor each cryo storage tank throughout the day (where frozen eggs, embryos and sperm are kept).
And in addition to visual monitoring during the day, each tank is also monitored 24/7 by a robust alarm system that includes two different probes checking temperatures. If anything moves within our lab, if the temperature changes by a degree, if a light turns on or off…we always know about it.
---
Wondering why all eggs don't create embryos?
---
Ongoing Laboratory Improvement is Necessary, Safe & Important
For active embryology and andrology labs such as ours, this OLI checkpoint is a critical time to incorporate brand new, high-end technology and machinery, plus a time to refresh the existing securities and equipment that are working hard every day of the year.
You can trust that at RMA of Connecticut, we are taking this time to ensure a safe, secure, successful journey for you. It all comes down to the fact that we want you feel confident in our high standards of care.
Going through infertility is never easy, so we want to be able to offer you the peace of mind that your specimen are cared for in the best way possible. This quality check of our laboratories allows us to do just that!
More Resources