Exciting News: RMA of Connecticut Rebrands to Illume Fertility
February 15th, 2022 | 5 min. read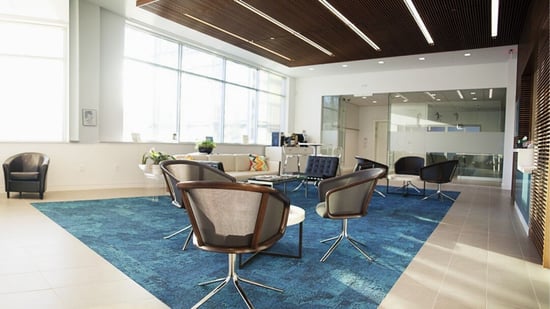 To reflect a renewed focus on patient care and our role as a guiding light on all patients' fertility journeys, we are announcing a new name: Illume Fertility. Read on to learn what's changing, what's staying the same and why we've chosen to rebrand RMA of Connecticut!
First, a little history: RMA of Connecticut was founded back in 2004, and has since grown into a well-respected leader in the fertility space. Now with five locations, eight physicians, a unique Integrated Fertility and Wellness program, and a state-of-the-art IVF laboratory and on-site surgical suite, we have been able to provide exceptional fertility care to thousands of patients over the years.
The new name, "Illume Fertility," reflects our practice's commitment to exceptional patient experience, quality care and guidance, and the expertise of its board-certified medical doctors to help patients achieve their fertility and family-building goals.
"We have chosen to change our name to 'Illume Fertility' to reflect our unique level of services and the patients we serve," said Dr. Mark Leondires, Founder, Medical Director and Partner in Illume Fertility and Gay Parents To Be®. "The name 'Illume' represents our role as a guide on our patients' unique fertility journeys, to illuminate the path forward and help them find success."
While Illume Fertility's team of eight physicians will continue to provide the same high-quality, compassionate fertility and family-building care, the patient experience at Illume Fertility has been reimagined.
We will be launching a brand new website, expected in May 2022, with a wealth of resources for each unique patient journey, including a modernized patient portal that will allow easier access to medical records, treatment plans, and Care Team communication, plus a newly formed Patient Experience Team dedicated to advocating for patients in treatment.
With these unique enhancements, we are committed to continuing to evolve and grow with our patients' needs.
"Above all else, our patients feel safe, supported, informed, and engaged throughout their treatment journey with Illume Fertility," said Dr. Spencer Richlin, Partner and Surgical Director of Illume Fertility. "We will continue to deliver the same high-quality care our patients have come to expect, with some added improvements reflective of our new name."
More about what is changing:
Our name and branding (think: new logo and color palette coming soon)
Our website is getting a complete overhaul to make it more accessible, modernized and comprehensive (more news on this coming in May 2022)
Your patient experience will continue to improve, becoming more cohesive, personal and connected
We are adopting some exciting new platforms, tools and technologies
We've established a new Patient Experience Team, solely focused on improving communication and care
What

isn't

changing?
The core mission of RMA of Connecticut and Illume Fertility are the same: to provide exceptional fertility and family-building care to all. This is simply the next step in our evolution as a practice, and one we're very excited about!
Most importantly, your patient experience at Illume Fertility will feel largely the same as you're used to, with your physician and Care Team remaining in place. There will be no disruptions to your care during this transition.
Here's what won't be changing:
Our providers (all eight doctors and Care Team)
Our locations, treatment options, available procedures and services
Our mission, philosophies and dedication to high-quality care
Illume Fertility FAQs
We know that big transitions can bring up a lot of questions. We are here to provide answers and clarity about what this change means. Here are some FAQs to help explain more:
Wait, your website still says RMA of Connecticut...
Your eyes aren't deceiving you - our website, social media and other resources still bear the RMA of Connecticut name as of right now.
Our social media channels will begin to transition to Illume Fertility in March 2022, and the full relaunch of our new website is expected in May 2022. You may see the Illume Fertility logo and new color palette start to pop up on paperwork and at office visits soon too. Keep an eye out for all these exciting updates over the next few months!
Why did you change your name?
This new name better represents our mission: we are here to serve as your expert guide, "illuminating" the path to fertility for ALL patients. Our purpose is to be a guiding light, to spark hope and help you achieve success, whatever that may look like for you.
This unique name will also help to set us apart and avoid confusion with other fertility clinics across the country as we continue to grow. Our hope is that the name Illume Fertility will also evoke a more warm and welcoming tone, reflecting the compassionate, humanized care that we provide.
I have a question about this transition, who do I ask?
You can reach out to your Patient Navigator for any questions relating to your care, as always. If you have a question specific to this transition to Illume Fertility, they will also be able to provide an answer or direct you to someone who can!
So, what's next?
In the coming weeks and months, more of the Illume Fertility brand will be revealed - we can't wait to show you what we've been working on! You'll start to notice the Illume Fertility name on paperwork you receive from us, and starting in March, you'll get to see a reveal of our brand new logo, color palette and other fun elements.
Pssst...make sure you're following us so you don't miss it:
We hope you're just as excited about this news as we are. This evolution to Illume Fertility is the next step in RMA of Connecticut's story, and we're so glad you're along for the ride.
Thank you for continuing to entrust us with your care. We can't wait to share more soon!