Illume Fertility Doctors Awarded 2022 Castle Connolly Top Doc Honors
March 22nd, 2022 | 4 min. read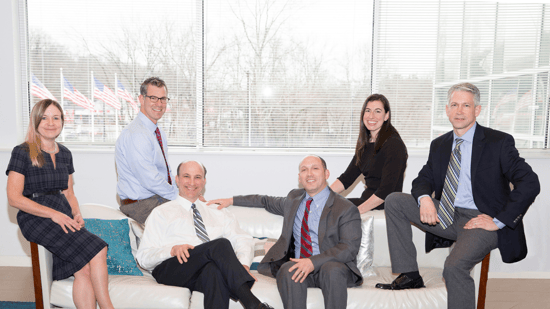 We're thrilled to announce that Illume Fertility's physicians have received Castle Connolly Top Doc honors for yet another year! Only the top seven percent of doctors in the United States receive this prestigious award, and honorees are rigorously selected from over 850,000 practicing physicians in the country.
As leaders at Illume Fertility, our physicians set the tone for all of our staff, encouraging a high standard of care and pride in what we do. We are grateful to have such compassionate and skilled providers leading the way for the rest of our practice.
2022 Castle Connolly Top Doc Awards
This year, six of our Board-Certified reproductive endocrinologists have been honored with the prestigious Top Doc award by Castle Connolly. Since 1991, renowned publishing company Castle Connolly has compiled the list of America's Top Doctors® every year. Every doctor on the list is nominated by peer doctors in their specific field and assessed by a physician-led research team.
In addition to Illume Fertility's Medical Director and Founder, Dr. Mark Leondires, the doctors that received the 2022 award are Dr. Spencer Richlin, Dr. Josh Hurwitz, Dr. Shaun Williams, Dr. Cynthia Murdock and Dr. Ilana Ressler. We are so proud of our physicians and believe that these awards are simply a testament to the extra mile they all go for their patients and coworkers.
All six Illume Fertility physicians receiving the Top Doc award, including Dr. Ilana Ressler, who joined the practice in 2017, are at the top of their field and have the most up-to-date knowledge and skills in the field of Reproductive Endocrinology, the medical specialty dedicated to fertility treatment.
---
Want to work with our award-winning physicians?
---
How are physicians selected for Top Doc honors?
Castle Connolly's research methodology is designed to identify doctors who will achieve the best possible health outcomes for their patients. For a reproductive endocrinologist, that translates to successful fertility treatment cycles (IUI and IVF) resulting in pregnancies and babies.
Why didn't all eight physicians receive Top Doc honors? Great question! Because Castle Connolly's selection process is so rigorous, physicians must be in practice for a designated amount of time before becoming eligible to receive the Top Doc award.
Illume Fertility is proud to foster the growth of newer, equally talented reproductive endocrinologists as they develop relationships within the industry, work to prove their worth, and ultimately become Top Docs alongside their colleagues.
This only goes to show the love and support we have within the walls of our practice - not just for one another, but for helping each other reach personal goals, and most importantly, become a better team for all the patients we serve.
Recognizing Our Physicians
"We are proud to learn that our suite of doctors have consistently received Top Doc honors for several consecutive years now," says Robin Mangieri, our CEO here at Illume Fertility.
"This recognition is a testament to all of our physicians' hard work and passion for what they do, as well as the lives they impact. Our practice was built to envelop our patients in exceptional, 360-degree care, and this distinction, as voted on by their physician-peers, provides us with a sense of affirmation of this goal."
What Our Doctors Have to Say
When asked what makes a good physician, our six Top Doc honorees offered the following:
"A good physician is smart, thoughtful, a good listener, and empathetic. He/she is caring and always rooting for the patient's success. That's at the core of how I try to be as a physician." – Dr. Ressler
"I think listening and being observant are two qualities at which I try to excel. Also, one of our practice's main goals is to provide compassionate, sympathetic, empathetic care. That's always been incredibly important to me." – Dr. Leondires
"I try my hardest to be a good listener and come up with a great action plan, unique to my patients' needs." – Dr. Richlin
"I love listening and connecting with people. From that, I turn on my problem-solving skills (I love a good riddle!) and am able to work effectively on a solution with my team." – Dr. Hurwitz
"To me, good physicians help patients understand what is happening, why it is happening, and what the plan is to fix any problems. I try my hardest to emulate that and to use my education and experience to devise the right path forward." – Dr. Williams
"One of my goals as a physician is to put the needs of my patient before my own. I use intelligence, compassion, and my desire to understand every situation to work for them." – Dr. Murdock
It's evident that our physicians take great pride in their work as reproductive endocrinologists (REIs), and strive to always provide the highest quality of fertility and family-building care possible. Their desire to be empathetic and compassionate problem-solvers helps to guide both our patients and our entire practice.
---
Explore the differences between fertility specialists & REIs:
---
Looking to the Future
Throughout the past few years, our doctors have been uniquely challenged by the COVID-19 pandemic, shifting safety protocols and coming up with creative solutions to ensure Illume Fertility's patients can continue to pursue their fertility and family-building goals.
We are proud to have such a dedicated team of physicians leading the way, always putting our patients first. Receiving the 2022 Castle Connolly Top Doc honor is simply an affirmation of their efforts and the high standard of care Illume Fertility strives to provide.
Sierra Dehmler is Illume Fertility's Content Marketing Manager - and also a fertility patient herself. Combining empathy gained on her personal journey with her professional experience in marketing and content creation, she aims to empower and support other fertility patients by demystifying the fertility treatment process.