Illume Fertility Team Honored with 2023 Castle Connolly Top Doc Awards
In recognition of their dedication to providing inclusive, exceptional patient care, six of our physicians receive prestigious awards from their peers.
May 23rd, 2023 | 7 min. read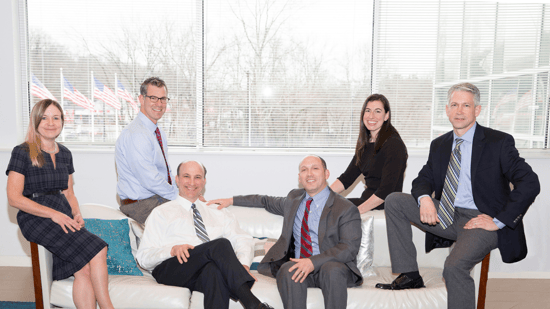 We are happy to announce that six Illume Fertility physicians have received 2023 Castle Connolly Top Doc honors for yet another year! Only the top seven percent of doctors in the United States receive this prestigious award, and honorees are rigorously selected from over 900,000 practicing physicians in the country.
In this article:
Honoring Our Physician Team
At Illume Fertility, our physicians set the tone for our entire practice, encouraging a high standard of care and pride in everything we do. Their strong leadership empowers our whole team to bring the best of themselves to work each day - from medical assistants to anesthesiologists to nurses to administrative staff and beyond.
This year, six of our board-certified reproductive endocrinologists have been honored with the prestigious Top Doc award by Castle Connolly.
Each Illume physician receiving the 2023 Top Doc award is at the top of their field (Reproductive Endocrinology and Infertility), maintaining the most up-to-date knowledge and skills required to provide the best possible outcomes for patients seeking assistance with fertility or family-building.
"As we approach our 20th year in practice, we recognize and are grateful for the trust placed in us by the community we serve," said Dr. Mark Leondires, founder, medical director and partner at Illume Fertility and Gay Parents To Be®. "Our team continues to approach each patient journey with the highest-level of care and dedication, which is reflected in our 76% success rate and the more than 10,000 babies we've helped bring into the world since 2004."
What is Castle Connolly?
Since 1991, renowned publishing company Castle Connolly has compiled an annual list of America's Top Doctors®. Every doctor on the list is nominated by peers in their specific field and reviewed by a physician-led research team.
Castle Connolly's research methodology is designed to identify doctors who will achieve the best possible health outcomes for their patients. For a reproductive endocrinologist, that translates to successful fertility treatment cycles (IUI and IVF) resulting in pregnancies and babies.
As a result, only the best physicians receive this special designation from Castle Connolly.
Which physicians received 2023 Top Doc awards?
In addition to Illume Fertility's Medical Director and Founder, Dr. Mark Leondires, the doctors who received the 2023 Top Doc award are Dr. Spencer Richlin, Dr. Josh Hurwitz, Dr. Shaun Williams, Dr. Cynthia Murdock and Dr. Ilana Ressler.
Congratulations to our amazing team! We are grateful to have such dedicated experts leading our practice who continually go above and beyond for both their patients and coworkers.
This recognition is a testament to all of our physicians' hard work and passion for what they do, as well as the many lives they impact. Our practice was built to envelop our patients in exceptional, 360-degree care, and this distinction, as voted on by their physician-peers, only affirms our efforts towards maintaining that high level of care.
How are physicians selected for Top Doc awards?
And why didn't all eight physicians receive Top Doc honors? Great question! Because Castle Connolly's selection process is so rigorous, physicians must be in practice for a designated amount of time before becoming eligible to receive the Top Doc award.
Illume Fertility is proud to foster the growth of newer, equally talented reproductive endocrinologists as they develop relationships within the industry, work to expand their expertise, and ultimately, become Top Docs alongside their colleagues.
This only goes to show the love and support we have within the walls of our practice - not just for one another, but for helping each other reach personal and professional goals, and most importantly, becoming a better team for all the patients we serve.
What Their Patients Say
It's evident that our physicians take great pride in their work as reproductive endocrinologists (REIs), and strive to provide the best fertility and family-building care possible.
Our team has helped over 10,000 families welcome babies into the world since 2004, as well as assisting countless patients with oncofertility preservation, egg freezing, managing PCOS, and many other reproductive health goals.
We asked a few of our patients to share their experiences with the six physicians who are receiving Top Doc awards this year. Here's what they had to say:
For Dr. Mark Leondires
"Dr. Leondires is one of the most brilliant and caring people we have ever met. He takes the time to talk to his patients and addresses any questions they may have. His staff is incredible as well. They made us feel welcome and like family. We cannot say enough wonderful things about Dr. Leondires and Illume Fertility. We are unbelievably grateful for everything they have done for us."

-John
Learn more about Dr. Leondires and read his full bio here.
For Dr. Spencer Richlin
"Dr. Richlin always made me feel so comforted and positive throughout my entire experience at Illume. He always made himself available to talk or answer my questions, take special care and pay attention to our needs. I would recommend Illume and Dr. Richlin to anyone."

-Toni
Learn more about Dr. Richlin and read his full bio here.
For Dr. Cynthia Murdock
"We feel so lucky to have been under Dr. Murdock's care. She was always so caring and kind while the same time being clear and objective. She helped to build our knowledge and prepared us thoroughly to make decisions throughout the process. We really couldn't ask for any more from a doctor or a fertility clinic."

-Jessica
Learn more about Dr. Murdock and read her full bio here.
For Dr. Joshua Hurwitz
"I cannot say enough good things about Dr. Hurwitz. From the we met him, he made us feel at ease and took the time to explain things in a way that we could understand. He helped us look at things in different ways and throughout our treatment would even call us before big procedures to say good luck, and call again when we got good news to congratulate us. He was able to flexibly change the treatment plan when last minute tweaks were needed, and is the single greatest reason that my 2-year old son was born."

-Jami
Learn more about Dr. Hurwitz and read his full bio here.
For Dr. Shaun Williams
"Dr. Williams is always professional and compassionate. He relates well to people and takes time to listen and take appropriate action on the symptoms. He is also good at building trust with his patients. Dr. Williams is one of the most caring doctors I have had the pleasure of working with. He does not rush you in and out, he takes time with his patients and actually listens."

-Ann
Learn more about Dr. Williams and read his full bio here.
For Dr. Ilana Ressler
"Dr Ressler is patient and understanding and truly listens and create plans that truly prioritized her patients. She understood my husband and I's background and took into consideration our culture, morals and beliefs. She took the time to truly explain everything and didn't just create a game plan on her own and present to us…she took the time to create the plan with us - checking in on us every step of the way!"

-Anonymous Patient
Learn more about Dr. Ressler and read her full bio here.
The Right Doctor Can Make All the Difference
Whether you are looking for reproductive healthcare or working to expand your family, finding the right doctor can be challenging. Those who are lucky enough to connect with a good physician who listens, responds, and supports them know just how fortunate they are.
We are proud to have such a dedicated team of physicians leading the way here at Illume Fertility, helping thousands of patients achieve their fertility and family-building goals each year. Being recognized by Castle Connolly is simply an affirmation of their exceptional efforts and the high standard of care we strive to provide.
Sierra Dehmler is Illume Fertility's Content Marketing Manager - and also a fertility patient herself. Combining empathy gained on her personal journey with her professional experience in marketing and content creation, she aims to empower and support other fertility patients by demystifying the fertility treatment process.