Illume Fertility Patient Story: Meet Angela
March 26th, 2021 | 5 min. read
By Emma Lott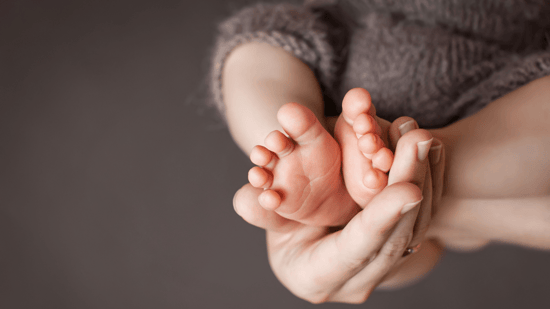 Like so many things in life, our expectations of what family building is going to look like may differ greatly from our reality. For our patient Angela, even though she knew that fertility treatment was going to be part of her story from the start, there were still some surprises along the way. We are so grateful to Angela for openly sharing her journey and for demonstrating the power of perseverance and believing in yourself. Read the full story in her own words below.
---
Before my husband and I even got married, we went to check out Illume Fertility. Based on conversations with my gynecologist and a history of ovarian cysts and previous ovarian surgeries, I knew that we might need some assistance to get pregnant.
We were referred to Dr. Joshua Hurwitz, and before we got our hearts set on a big white wedding, we wanted to make sure that our family-building costs would be covered, as our future family was important to us both. Luckily, my husband's insurance coverage extended to treatment at Illume Fertility, so we got to have the wedding as well!

After our first meeting with Dr. Hurwitz, we felt put at ease by his sense of humor and his general demeanor. A consultation with a fertility specialist is an overwhelming new experience, and meeting with someone (like Dr. Hurwitz) who could make me laugh felt huge.
I think that I was more mentally prepared going into that first appointment, just because I had expected to need help with this part of the process. I had my own checklist of questions, and (of course) the staff at Illume Fertility had a lot of questions on their end as well - this actually made me feel reassured, because I knew they were helping to figure out the best possible treatment plan for me.
---
Feeling a little overwhelmed before your first appointment?
---
When I first started the process, I (like many patients) was not thinking of IVF right away, and we tried other treatment methods (i.e. Clomid). However, after trying these methods for a while with no success, Dr. Hurwitz and I had a frank conversation. I knew my ovaries weren't in great condition, but I knew that I was going to try everything to make it work. I think a huge part of the process, especially in those big decision moments, is trusting your doctor - and I trusted Dr. Hurwitz, one hundred percent.

Once we transitioned to IVF, there were still a few bumps in the road. I experienced a severe case of ovarian hyperstimulation, a rare side effect of the IVF stimulation medication. After a rough recovery, we completed a fresh embryo transfer, but - heartbreakingly - that pregnancy didn't last. This was a hard moment for me. Looking back, I want to tell everyone who's in cycle now to not give up or get discouraged, but in the moment I know that it's hard to not feel overwhelmed.

As hurt and sad as I was, I was still excited because I understood that this process, the IVF process, could work. I picked myself back up, and talked through moving forward with Dr. Hurwitz and my OB-GYN. There were definitely some mental obstacles, as well as the actual hurdles of fertility treatment, but we were so happy to have our Nicholas after a long road. He will turn four in May!

After having Nicholas, we knew that we wanted to have another baby - but (especially after fertility treatment), it's not like you just jump back into the process! I talked to both my OB-GYN and Dr. Hurwitz, who examined my uterus to make sure that I was ready to move forward.


With Natalie (spoiler alert - we had another baby!), it took a little bit longer to conceive. It took about a year to get pregnant, and I had another miscarriage. At that point, with a baby at home to take care of, I felt hopeless and experienced depression. I am so glad now that I spoke to my doctor and figured out the right way to treat those symptoms.
At that point, I told myself that I was done trying for another baby, but my team at Illume Fertility doctors (alongside family and friends) reminded me to fight and never give up - I'm so happy I listened to them!
After a few more months of checking and waiting for my uterus to be back in "fighting form," the day I had been waiting for finally arrived. Dr. Hurwitz said, "this is the best your uterus has looked in a year, let's go for it." Once again, I trusted him, and I said "let's go for it."

Months later, Natalie was born 3 weeks early, and had to spend a few days in the NICU, but everyone is doing well now!
For me, a high point during this process was picking myself up after that first pregnancy loss, and pushing through - I think I found my own strength during that hard time. Throughout my journey, I really leaned on my husband for support, and my friends were a wonderful sounding board. I know a lot of people don't want to tell their family and friends about going through fertility treatment - but it's ok to talk about it!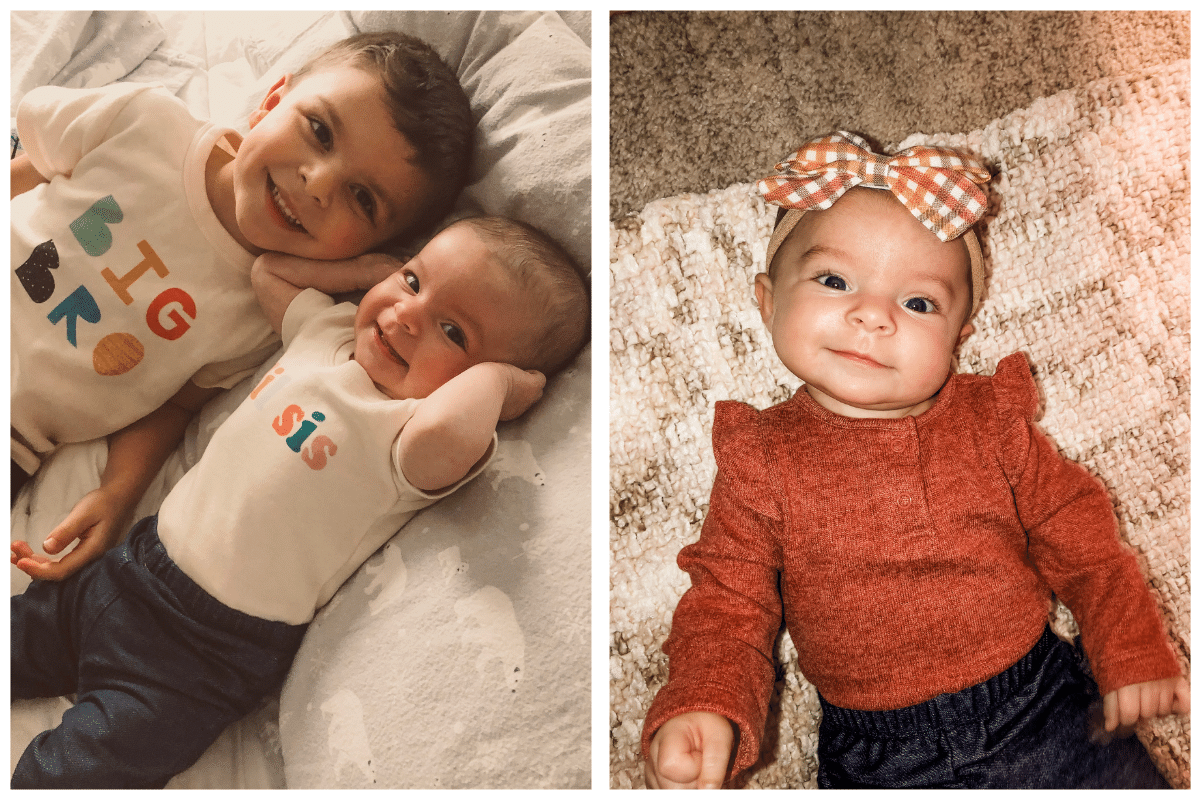 You are not alone, and you're not the only one that needs this kind of help. Leaning into the support from your care team can be so helpful as well - whether that's your fertility clinic, reproductive endocrinologist, your OB-GYN, or other professionals helping you through the process.
If I could tell my past self or a new fertility patient one thing, it's that it's not as overwhelming or scary as it may seem - it's not easy, but you can absolutely do it. And that you are so much stronger than you realize.
---
Looking for some extra support on this journey?
---
Emma Lott is the former brand specialist for Gay Parents To Be and former Project & Events Manager for Illume Fertility. Her efforts focused on supporting and resourcing LGBTQ+ patients on family-building journeys, and project management and event production for our greater Illume community.