When a Fertility Doctor Becomes a Patient | Dr. Kucherov's Story
Even physicians need a little help growing their families sometimes! A fertility specialist shares his personal journey through fertility treatment and becoming a father.
April 28th, 2023 | 6 min. read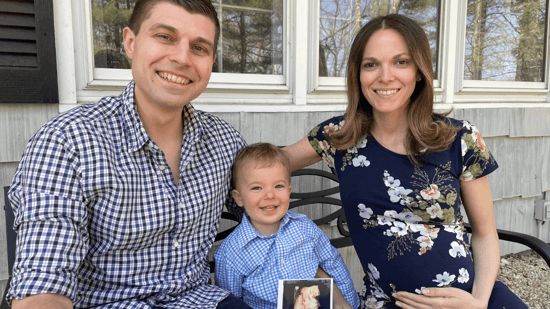 As a fertility specialist, I never expected to encounter my own roadblocks when my wife and I decided to grow our family. While it wasn't an easy journey, it allowed me to gain a new perspective on infertility that has given me even more compassion for my patients.
In this article:
My Path to Becoming a Fertility Doctor
I grew up in Poughkeepsie, New York, and attended college at the University of Rochester in upstate New York. Both of my parents are physicians, and interestingly, they tried to talk me out of following in their career path.
However, I quickly discovered that I loved science and wanted to make as much of a difference as I could in others' lives on an individual level. I felt the best way to do that was through practicing medicine.
In medical school, my favorite subjects to study were OB/GYN and endocrinology. The combination of those interests naturally led me towards a career in reproductive endocrinology and infertility.
Being a part of helping someone during such a seminal moment in their life was very exciting to me, and I was intrigued by the way that hormones played such an integral role in the body, controlling all aspects of the way a human being functions.
After graduating from the University of Rochester, I went on to medical school at Albert Einstein College of Medicine in the Bronx, New York, later becoming an OB/GYN resident there in 2011.
Finding Love at Work
My wife Sabrina is from the Bronx, but moved to Ardsley, New York (in Westchester County) when she was 10 years old. Like me, she had a love for science and helping people, which eventually led her to nursing school.
She started working in the labor and delivery department of the same hospital I worked at in 2013 and we became a couple soon after. So I guess you could say that we met at work!
Because it was 2013, I asked her out via Facebook. A couple years later, in May 2015, we got engaged. Less than one year later, in January 2016, we were married.
Initially, we weren't even certain that we wanted to have kids. However, as they say, things change (and people change), and we decided to try to start building our family in 2018.
Why aren't we getting pregnant?
Sabrina had somewhat irregular cycles, which can be very frustrating when trying to conceive - for many reasons. Not only is it harder to pinpoint the optimal timing for conception, but because of her longer cycles, she would have to wait an extra week to find out if she was pregnant or not. This was much different than most of her friends.
As with so many things in life, the waiting was the hardest part. She remained strong and determined as we continued to try to conceive, but understandably became frustrated when we kept seeing negative pregnancy test results month after month.
Most of us assume that pregnancy will be easy to achieve as soon as we're ready to become parents. And like many couples, we spent years trying to prevent pregnancy, only to discover it wasn't going to be as easy as we expected when we were finally ready to have a baby.
It was frustrating and disheartening for us both, but after almost a year of trying, I knew it was time to seek fertility treatment.
Fertility Doctor Turned Fertility Patient
As a reproductive endocrinology and infertility (REI) specialist myself, I knew I had a good understanding of the fertility testing and treatment process, which was reassuring. As a nurse practitioner, my wife also felt very comfortable and confident with what the plan would be.
Before our first appointment, we discussed what to expect and what the likely recommendations would be from our doctor.
We also talked about how she would do some baseline ovarian reserve testing with an ultrasound and blood work, a saline ultrasound (SHG), and a tubal evaluation (HSG).
For my part, I explained the process I'd undergo for a semen analysis.
I was surprised by how nervous I felt at our first appointment! I'd seen so many patients in exactly the same setting and had never felt nervous. It was quite strange to be on the other side of the desk, receiving guidance instead of offering it to others.
After we completed all of our diagnostic fertility testing, everything came back normal. At that point, knowledge was power, and knowing what steps we would need to take going forward really put us at ease.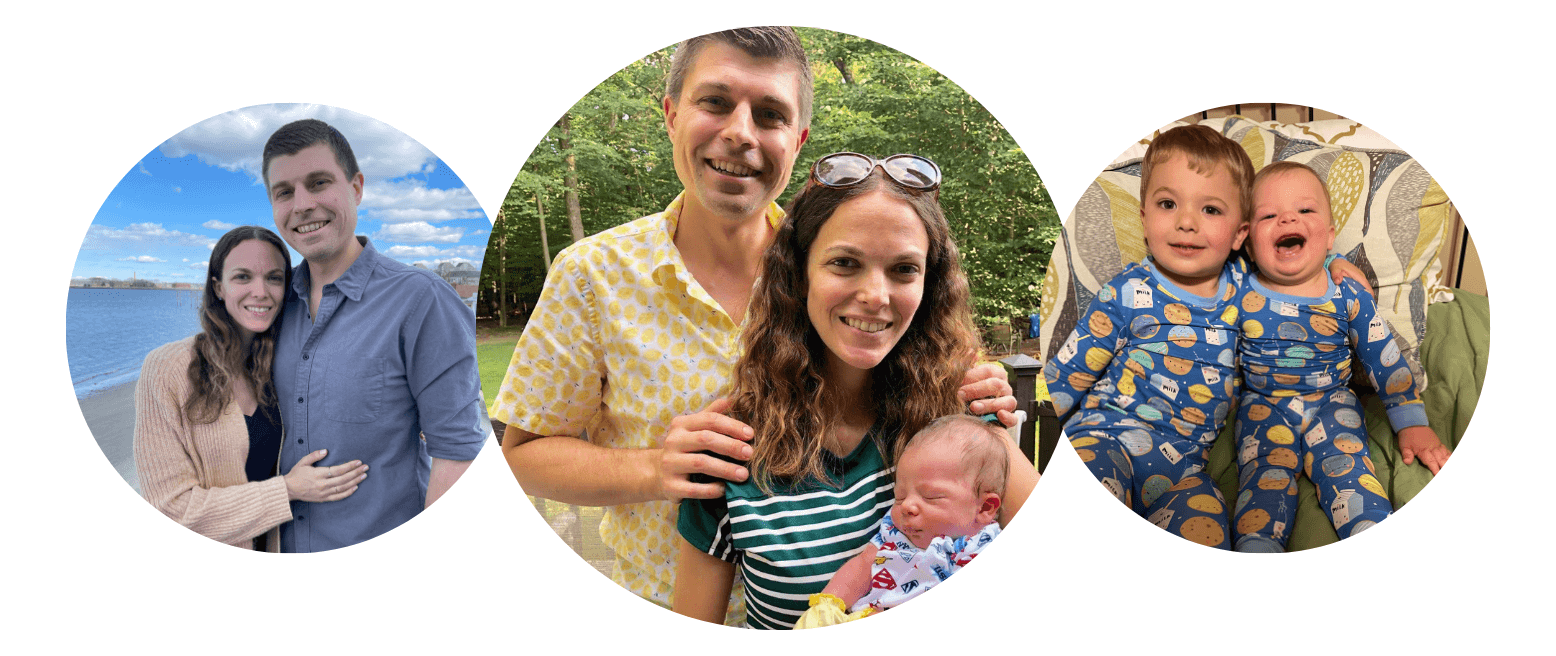 Growing Our Family
We were preparing to move forward with in vitro fertilization (IVF) treatment when Sabrina went in for her baseline ultrasound and was surprised with a positive pregnancy test instead!
Oral medication to help induce ovulation ended up being all we needed to conceive both of our children.
We now have two little boys, born in 2019 and 2021, and very much feel that our family is complete. Our boys are both incredibly energetic, running around all the time, jumping off of things, and have incredible personalities.
It is a little bit of a cliché, but we both agree that we never knew we could give this much love.
The Emotional Side of Infertility
Using fertility treatment to build our family was not something we wanted to do (let's be honest - nobody does). However, when it became clear it was something that we needed to do, we went for it - and we're so glad we did.
We likely wouldn't have the family we do today without it.
Making the choice to have children is a very personal decision, and when people are ready to get pregnant, they usually want to be pregnant yesterday. If it doesn't happen immediately, frustration, anger, sadness, and frayed relationships can be the result.
When you're struggling to conceive and don't understand why, it often feels like riding a stressful roller coaster you'd like to get off of.
What I Learned On My Own Fertility Journey
Being on the same page about moving into fertility treatment was very helpful for my wife and I, as it focused us and made the pathway more clear.
Many, many other couples are not as lucky as us, and need to proceed to IVF, donor eggs or sperm, adoption or other means to build their families. Each story is unique, and I witness the diversity of experiences every day here in my role as a reproductive endocrinologist at Illume Fertility.
Knowing that we wanted to have children and were willing to do whatever it took to get there (including going down those paths if necessary) helped bring us closer together as a couple.
Ultimately, I feel very grateful for the care we received as we navigated infertility, and I know that having the experience of being a fertility patient myself has helped me become a better, more empathetic physician.
Dr. Alexander Kucherov is double board certified in Reproductive Endocrinology and Infertility and Obstetrics and Gynecology. He graduated from the Albert Einstein College of Medicine and completed his residency and fellowship at Montefiore Medical Center, where he researched recurrent pregnancy loss, male factor infertility, and improved birth outcomes with preimplantation genetic testing (PGT).