Beyond Barriers: Fertility and Women of Color
September 15th, 2018 | 2 min. read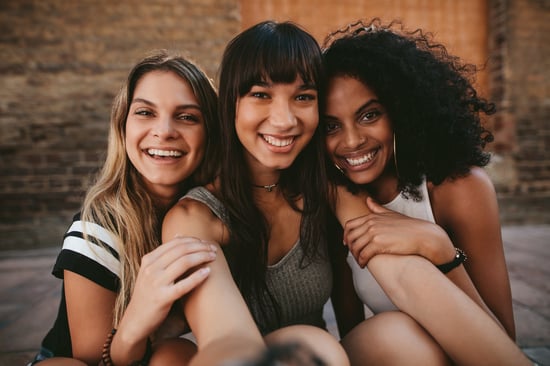 There are topics that are deeply uncomfortable to talk about and yet it's only through open and honest conversation that a deeper understanding will come about.
So, RMA of Connecticut is taking it on with their blog series, "Beyond Barriers: Fertility and Women of Color".
How is fertility seen and how is infertility treated in all cultures? The predominant narrative is based on research, data, and dialogue about white women. Yet, women of color, including Hispanic women, are affected just as frequently by infertility as Caucasian women.
We're diving into this conversation today, the beginning of National Hispanic Heritage Month. We don't presume to represent all Hispanic women or to speak for them. We do know our own experience and the households in which we were raised.
What we also know is that infertility is a tough topic in many Hispanic households. It's a conversation that is largely non-existent, isolating women and men who are trying to conceive and finding it difficult. We don't necessarily bring the problem of fertility to our mothers or the rest of our family. We don't necessarily talk about it with our friends.
In many instances, we don't really know who to talk about baby making with- then add in the language barrier. So many Hispanic women are bilingual, speaking and reading both Spanish or other native language and English. Given how complicated the language with infertility and fertility treatment can be, there is often a gap between what is being explained and what is understood. Like all patients, of all races and colors, it's often hard to ask questions. It's even harder to ask the right questions and harder still to understand complicated medical answers.
There's no shame with this, but we're here to offer a solution: RMA of Connecticut's fertiFamilia Program, which was designed to help individuals and couples who are more comfortable discussing their care in Spanish.
Through fertiFamilia, RMA of Connecticut offers a full range of materials in Spanish that provide helpful information about fertility treatment and our services. The RMA of Connecticut website is also available in both English and Spanish. In addition, many members of the RMA of Connecticut patient care team speak fluent Spanish and are available to work with you every step of the way.
Because we understand the needs of the community and strive to live our mission statement, we want to ensure success for everyone. We hope you'll feel comfortable reaching out to us and starting the conversation, as difficult as it may be.
To reach an RMA of Connecticut Spanish speaking staff member, please call (203) 750-7400 and select option 5.
With 30+ years experience in the fertility field, as well as navigating her own infertility, Lisa has dedicated her life to advocating for and supporting those struggling to grow their families. Her work includes serving as Illume Fertility's Patient Advocate, Strategic Content Lead, and founder of Fertile Yoga, as well as advocating for those with infertility at RESOLVE and other organizations.