Growing Our Family Through IVF | Azana's Story
February 7th, 2022 | 8 min. read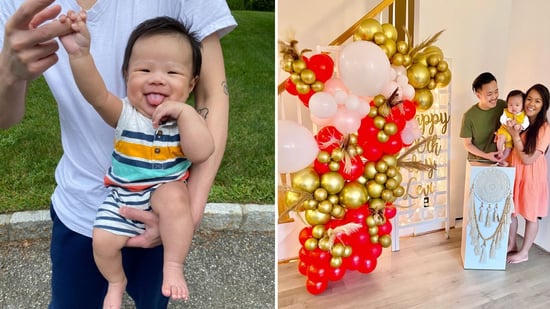 While every fertility patient's journey is different, there's one thing they all typically have in common: none of them expected to need the help of fertility treatments, doctors and an entire team of healthcare professionals in order to have a baby.
In this story, RMA of Connecticut mom Azana shares the highs and lows of her experience and what she learned along her unique path to motherhood.
Skip to a section:
Meet Azana & Delvin
"I always knew I wanted to have children," says Azana. "I knew I wanted to experience the love a mother has for her own creation." She also loved watching her friends experience parenthood with their own babies. "I saw how much joy their children brought them and it made me feel like something was missing - having my own child."
And she wasn't just excited to be a mother, she wanted to see her husband, Delvin, get to experience fatherhood as well. "I have the most supportive and loving husband, so to be able to share our love with a baby was always a dream of ours - one that has now come true!" But the road to get here wasn't easy for them...
When Trying to Conceive Doesn't Go As Planned
After Azana and Delvin got married, they began their path to parenthood as many other hopeful parents do - expecting to be able to conceive a baby the "old-fashioned" way. After trying to conceive on their own for two years with no success, they finally decided to seek medical help and try to find some answers.
---
Curious about the first steps to family building?
---
But this wasn't Azana's first time experiencing fertility challenges. In 2012, she had an ectopic pregnancy that resulted in one of her fallopian tubes needing to be removed. This unfortunately reduced her chances of conceiving naturally.
Knowing that the odds weren't necessarily in her favor, she knew she might eventually need to ask for support from a fertility specialist.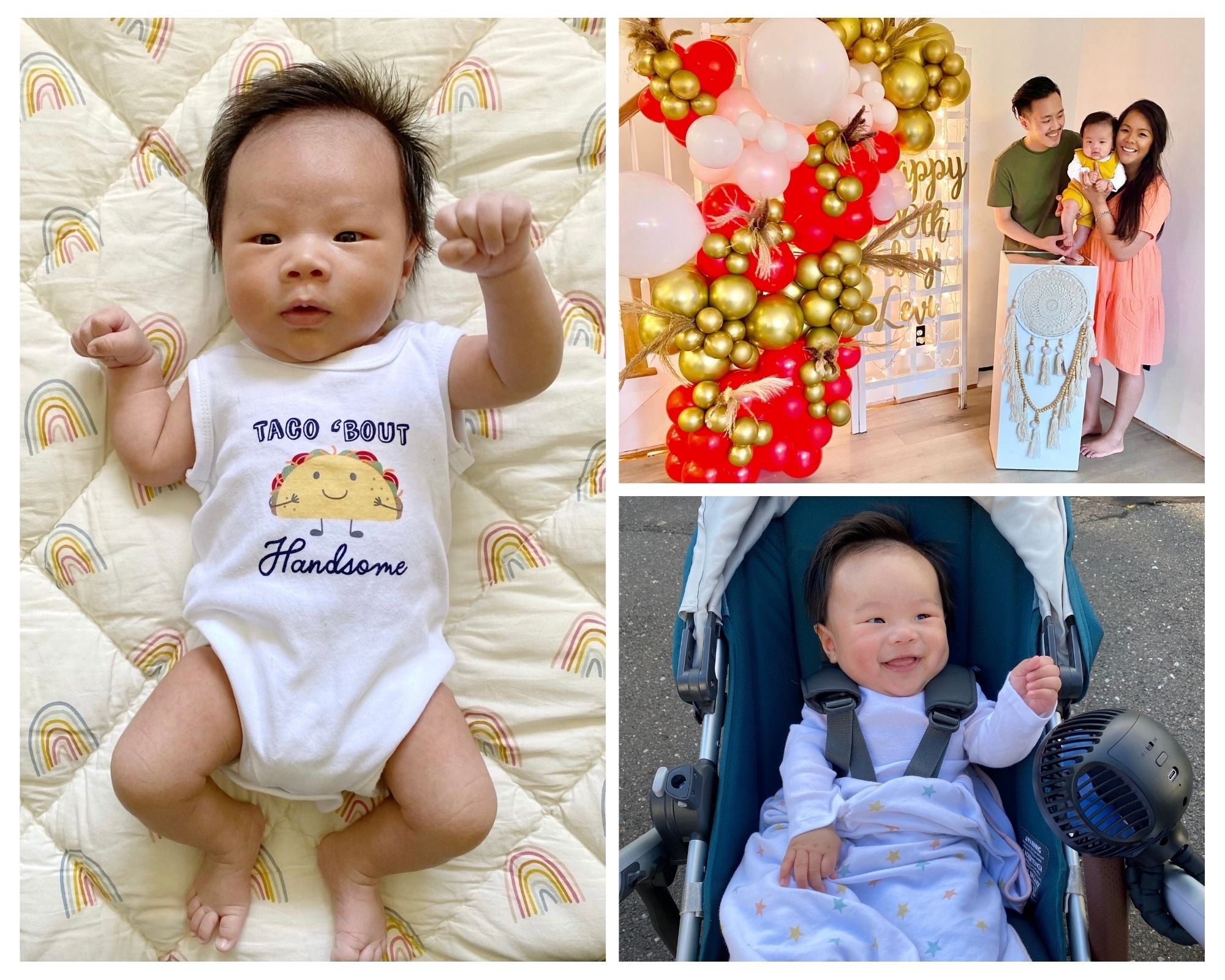 Photos: Celebrating Levi's first 100 days of life; enjoying new parenthood.
Taking the Next Step: Asking for Help
When Azana and Delvin decided it was time to reach out for help growing their family, they got a referral to RMA of Connecticut from Azana's OB/GYN, who had gone through IVF and had a healthy baby herself with the help of Dr. Josh Hurwitz.
"I was scared of my diagnosis," Azana remembers. "For some reason, I didn't want to know why I couldn't have kids - I just knew that we'd tried and it didn't work, so the unknown really scared me." Some patients want answers, and are desperate to find them. Others (like Azana) struggle with anxiety about what might be going on - and what that means for their dreams of having a baby. Wherever you land on that spectrum, know that your feelings are valid and normal.
"I knew very little about IVF but did research after my OB/GYN suggested it," Azana says. "I also followed a lot of influencers on social media who had gone through or were in the process of going through fertility treatments."
Seeing fertility stories play out in real time was helpful, she says. "It helped me feel like there was a light at the end of the tunnel, even if I couldn't see it just yet - and that there were options and a community of people going through it."
➡️ Follow us on Instagram for more success stories & daily inspiration!
The Highs & Lows of Fertility Treatment
In vitro fertilization (IVF) is an amazing fertility treatment option for many patients, including Azana. But it didn't come without its fair share of emotional and physical challenges.
"The lowest point for me was losing our baby after our first embryo transfer," says Azana. "No matter how much you think you prepared, the end results may not be what you expect them to be." That loss was incredibly hard, Azana says, because they were so excited they began to celebrate the pregnancy very early on.
➡️ Related: Why You Should Have Hope After Failed IVF
Even getting to where they were (able to get pregnant through IVF) was an accomplishment in itself, and Azana and Delvin felt proud of that milestone, despite the pain of the loss. "It was a beautiful journey just getting there to begin with," she says.
The high point for them? "Hearing our baby Levi's heartbeat at just 5 weeks and 6 days," Azana remembers. But that excitement and joy were quickly overshadowed by the threat of another potential loss.
---
Infertility is a wild ride, and not the fun kind:
---
The Anxiety of Pregnancy After Loss
A couple weeks after their successful embryo transfer, Azana was at work and suddenly felt a gush of something. "I went to the restroom and thought it was all over for us - again," she recalls. "The feeling was all too familiar." Fearing the worst, they made an emergency appointment and RMA of Connecticut took us in that same day for an ultrasound.
Thankfully, Physician Assistant Diana D'Amelio was able to find Levi's heartbeat. "I remember crying tears of joy and feeling so relieved while celebrating with Diana and my nurse Emily," Azana says. "It's a moment I will never ever forget."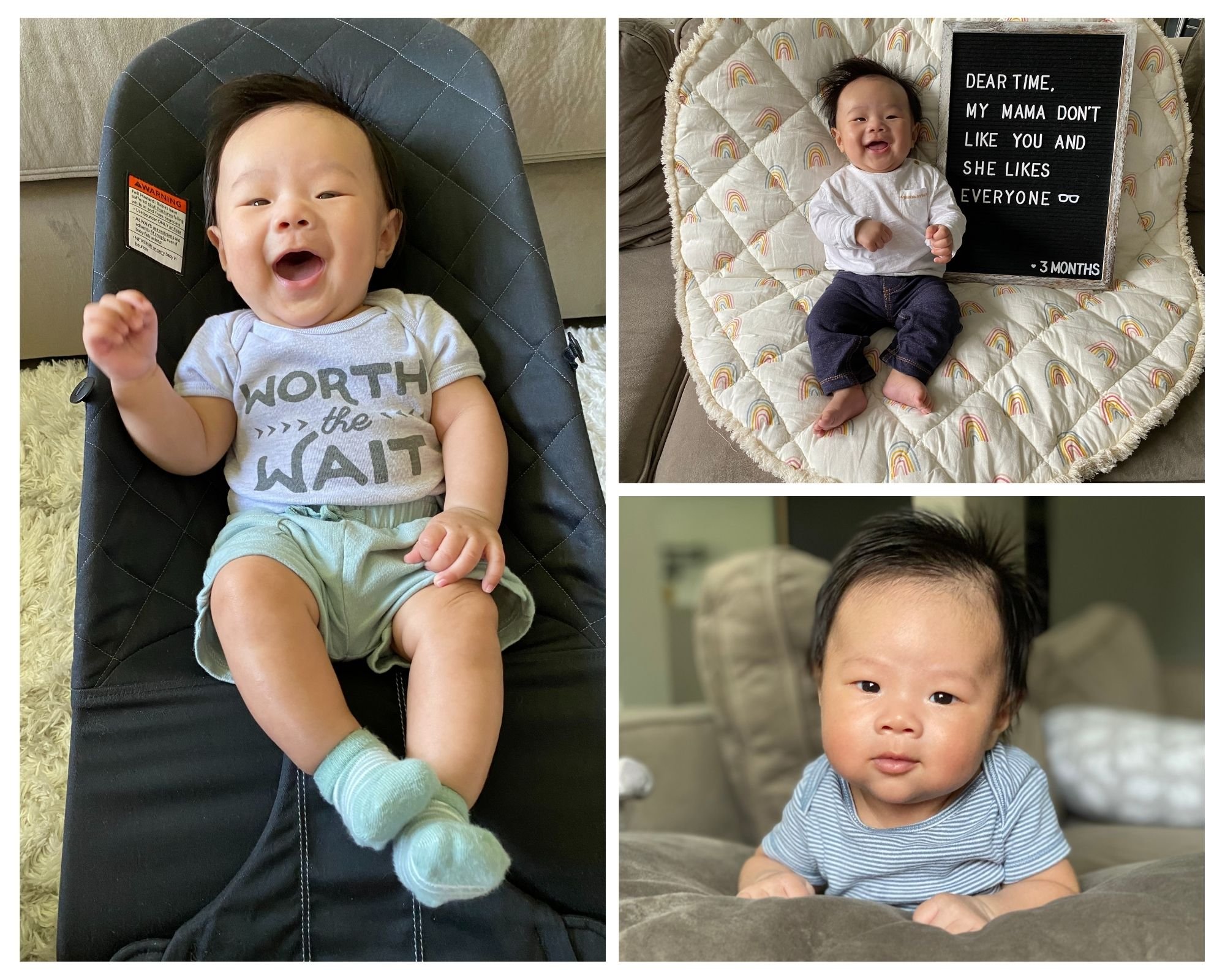 Photos: Baby Levi sharing smiles and showing off new skills!
Welcoming Their Long-Awaited Baby
Azana's pregnancy with Levi progressed normally, and she delivered him on May 29, 2021. They were thrilled to finally be able to hold their little boy in their arms after such a long, difficult road to meet him.
These days, Levi keeps Azana and Delvin busy (and happy). "Parenthood has been extremely challenging, but at the same time, very rewarding," Azana says. "Nothing would have prepared us for this journey!"
While she says the advice from fellow parents helped, they quickly learned that every baby is different, so comparing your baby to someone else's simply doesn't help. "There are definitely a lot of sleepless nights, but as cliche as it sounds, it's totally worth it," Azana says. "And you just have to do what's best for your baby and your lifestyle when it comes to parenting."
The Future of Their Family
Azana and Delvin look forward to watching their little Levi grow up.
"He's already developed quite the personality," she says. "We can't wait until we can travel together and experience a lot of firsts as a family - but we are enjoying the moments we have right now while we can still hold him in our arms."
Advice to Other Fertility Patients
For anyone who is about to have their first appointment with a fertility specialist, "know that you will feel overwhelmed at first, but there is a whole team of people there who will make this journey as stress-free as possible," Azana says.
➡️ Related: New Patient 101 Guide
"I had to reschedule my consultation three times because I was so afraid to face it," she admits. "But after leaving that appointment (in my case, with Dr. Hurwitz), I felt so much weight lifted off my shoulders." Getting information and discussing their options was a huge relief for her.
"I felt like I could finally breathe, knowing that I had options and a team of people who were going to guide me on this journey I was about to take - and that I wasn't going to be alone."
---
Feeling nervous about your first appointment?
---
Remember: Your Journey is Your Own
"Don't compare your personal journey with anyone else's," Azana cautions. "There are lots of communities out there; people going through the same process as you, but every journey is so different."
Azana quickly learned that playing the comparison game only caused more anxiety and stress for her, and advises fellow fertility patients to focus on their own unique path. "Some people's journeys take longer than others," she says. "Nurture yourself and use the resources given to you."
More IVF & Infertility Resources
Sierra Dehmler is Illume Fertility's Content Marketing Manager - and also a fertility patient herself. Combining empathy gained on her personal journey with her professional experience in marketing and content creation, she aims to empower and support other fertility patients by demystifying the fertility treatment process.