One couple's journey through infertility and how they battled PCOS and male factor fertility challenges to become parents.
September 15th, 2023 | 6 min. read
Document the Process
While going through fertility treatment, Kristen chose to document the process. "This really helped me through the tough times," she says. "I wanted to show people what it's like to go through fertility treatments and that it is okay to share the hard times as well as the good times."
Engage With the Fertility Community
Throughout her journey, Kristen also felt a strong desire to connect with other fertility warriors - knowing how impactful it can be to hear from those who understand the complexity of it all.
"I was part of fertility support groups on Facebook, and would read people's questions and answers," Kristen says. "I also leaned on my friends who had gone through fertility treatments and asked them so many questions."
Embrace Distractions
When it all feels like too much, don't be afraid to 'check out' for a bit: "Going out with friends and hanging out with family can also help to get your mind off of the hard times that you and your partner are going through," says Kristen.
Find Your Cheerleaders
Kristen offers some encouraging words to others struggling with treatment: "I know it may be tough right now, but don't give up," she says. "And try not hold in your feelings throughout this process - share how you are feeling with family and friends."
As Kristen and Jeff learned - no one should go through this journey alone.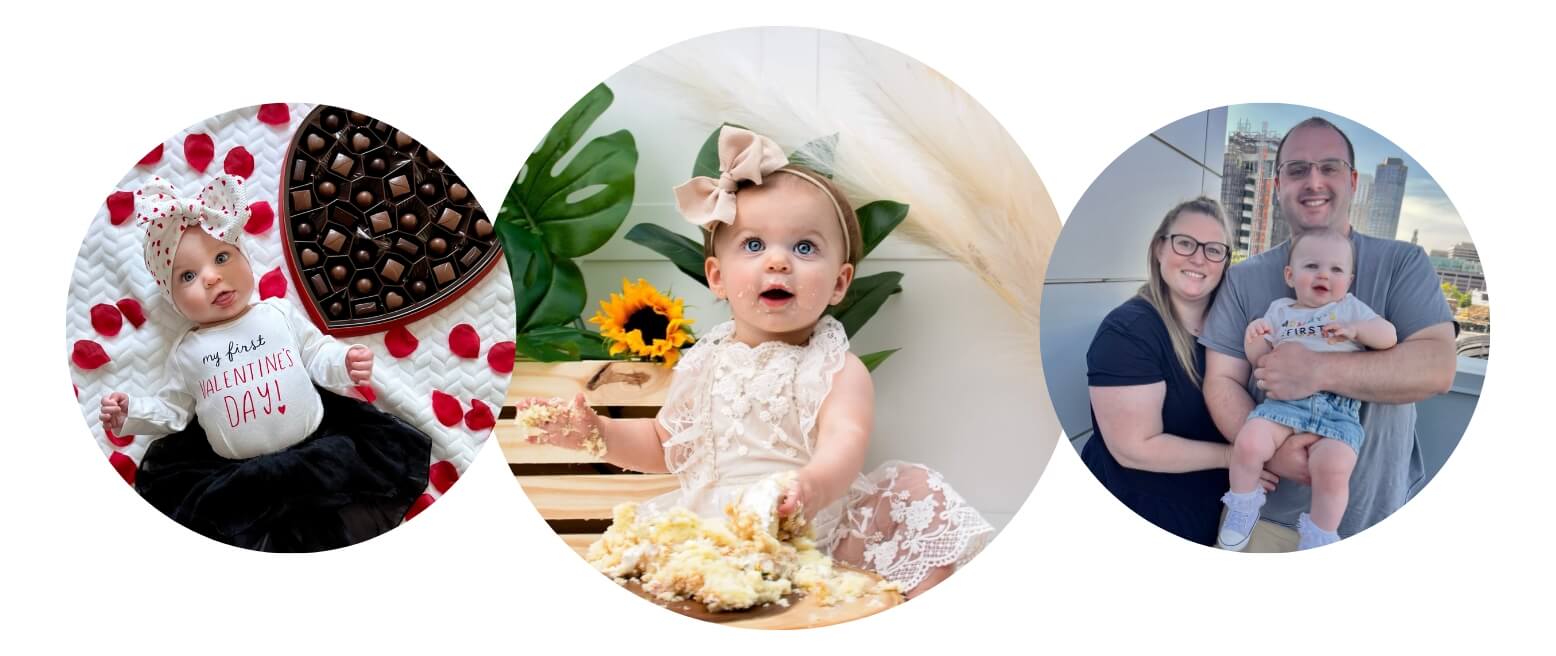 What's next for their family?
Kristen and Jeff recently celebrated Hailee's first birthday and are thoroughly enjoying parenthood. "We love watching Hailee James grow and explore," Kristen says. "She is always doing something new, and brings a smile to our faces every day."
After so many years of waiting, wishing, and hoping, parenthood has been a dream come true for the couple. They are now looking towards the future and can't wait to add to their crew.
"We are starting the process again to have baby number two and give Hailee James a sibling," Kristen shares. "We are so excited to expand our family!"