Worth the Wait: Alyson & Scott's IVF Journey
June 21st, 2022 | 9 min. read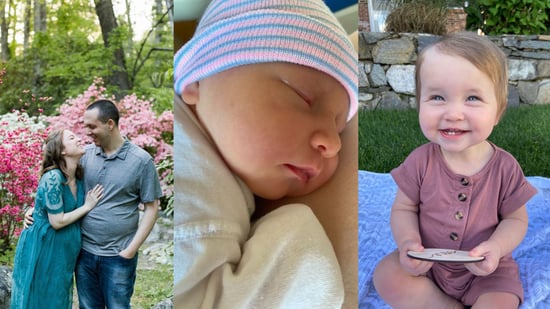 After receiving some shocking news on their fertility journey, Alyson and her husband were advised to move straight to IVF treatment - something they never expected to hear. This is the story of what happened next and everything they learned on the way to meeting their baby girl, Emmy.
Skip to a section:
---
Meet Alyson & Scott
After meeting online, when Alyson was living on the West Coast and Scott was living in New York, the couple dated long distance for a year. "It was very hard, but it also taught us the value and importance of communication," Alyson says.

Scott proposed in November 2015 and Alyson moved across the country to be with him in New York that December. They agreed that when Alyson finished her degree, they would start trying to have a baby. "But life clearly had other plans," Alyson says.

"We knew we wanted to become parents when we couldn't imagine our lives any other way," she remembers. "We became so focused on it and knew we would do whatever it took to make our dreams a reality."

A Shocking Discovery
Like most other people who have dreams of growing their family, Alyson and her husband didn't think they would have any issues getting pregnant. "So we waited until we felt we were ready," Alyson says. "Then, we got a devastating shock when genetic testing results showed that I am missing a large chunk of my X-chromosome, which made attempting to get pregnant naturally very risky."
After reviewing Alyson's test results, their genetic counselor advised them to jump right to IVF so they could do preimplantation genetic testing (PGT) on their future embryos and get the best chance at having healthy babies.
Dr. Spencer Richlin was specifically recommended as the doctor they should work with at Illume Fertility, and Alyson says they're so grateful to have had his guidance, expertise and compassion throughout their journey.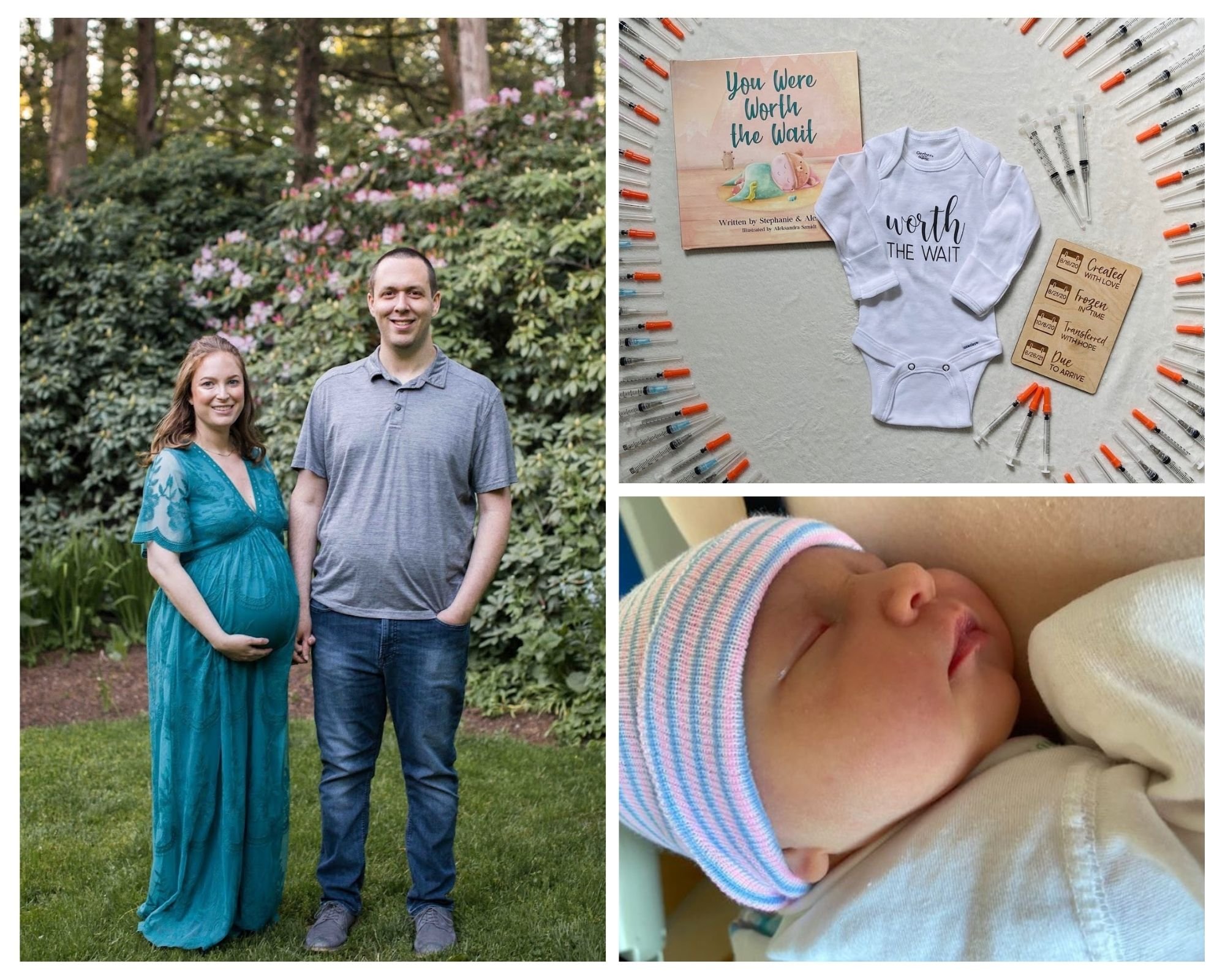 Photos: Alyson & Scott during their pregnancy; pregnancy announcement photo; newborn Emmy
Entering the World of Fertility Treatment
When they started out, Alyson and Scott didn't really know much about fertility treatments or infertility.
Alyson remembers hearing about someone else going through IVF years before they began their own journey, and thinking about how difficult and awful the experience sounded. "I thought, 'There's no way I'd be able to go through that!' but little did I know..."
"The first appointment was very overwhelming," she says. Even though they came armed with a long list of questions written down, more questions surfaced after that appointment, because they learned about things they hadn't even considered. "Luckily, Dr. Richlin has a special ability to talk to us in a way that calms us down and even makes us excited about our next steps," Alyson says.

---
Preparing for your first fertility consultation?
---
What I Wish I'd Known Before Doing IVF
Even though she is incredibly grateful for fertility treatment, Alyson says it was a grueling experience.

"I wish I'd known how much self-advocating I would need to do, and how intense the process of treatment is," she admits. "With other medical issues, it's almost like you just go along with what the doctor says and don't question it too much. But with fertility treatment, we're talking about our future family, the very trajectory of our lives. It was so much more personal and consequential than, say, going to an eye doctor. At least that's how it felt for us."

Alyson feels like she simply wasn't prepared for the mental, physical, emotional, spiritual and financial toll treatment would take on her and Scott. Like many fertility patients, they had difficult setbacks and challenges to overcome along the way. The hardest part, Alyson says, was navigating the loss of what might have been.

"The constant disappointment and heartache was more than I ever could've expected," Alyson says. "You get so attached to every follicle and every embryo, and when something happens that causes those bits of potential to disappear, it's devastating."
Mental Health & Fertility Treatment
"I don't know where I'd be if I didn't have Lisa Rosenthal's support groups," Alyson says. "The community—the tribe—that we found through them made this rollercoaster of a journey a little more bearable."
The best part of connecting with other fertility warriors, Alyson says, are the friendships that grew from their shared experiences. "I now have friends for life - we've gone through so much together! We've cried together, celebrated together, told each other things no one else would understand if that haven't gone through this. I am so grateful for each and every person I've met through Illume."
Find fertility friends: Join one of our free weekly support groups to connect with others on similar journeys.
"I also learned quickly who I could really count on in my circle outside of the fertility community," Alyson says. "Understandably, not everyone is prepared to support someone going through something so difficult and traumatic. But I've found that the real, true friends who really want to be there with you in this will take the time to learn, ask questions, and figure out how to best support you."
Therapy
was also a hugely helpful outlet for Alyson. "Sometimes, I wouldn't even speak more than a few sentences, and I'd just cry and cry. I remember distinctly when I was waiting for one therapy session to begin, that was when I learned that one of our
IUIs
didn't work. I came in, ran to the couch, put my head in my hands and just started bawling for at least ten minutes straight."
Learning to accept her emotions—however intense, conflicting, or exhausting—helped Alyson process all the hard points in their journey to parenthood.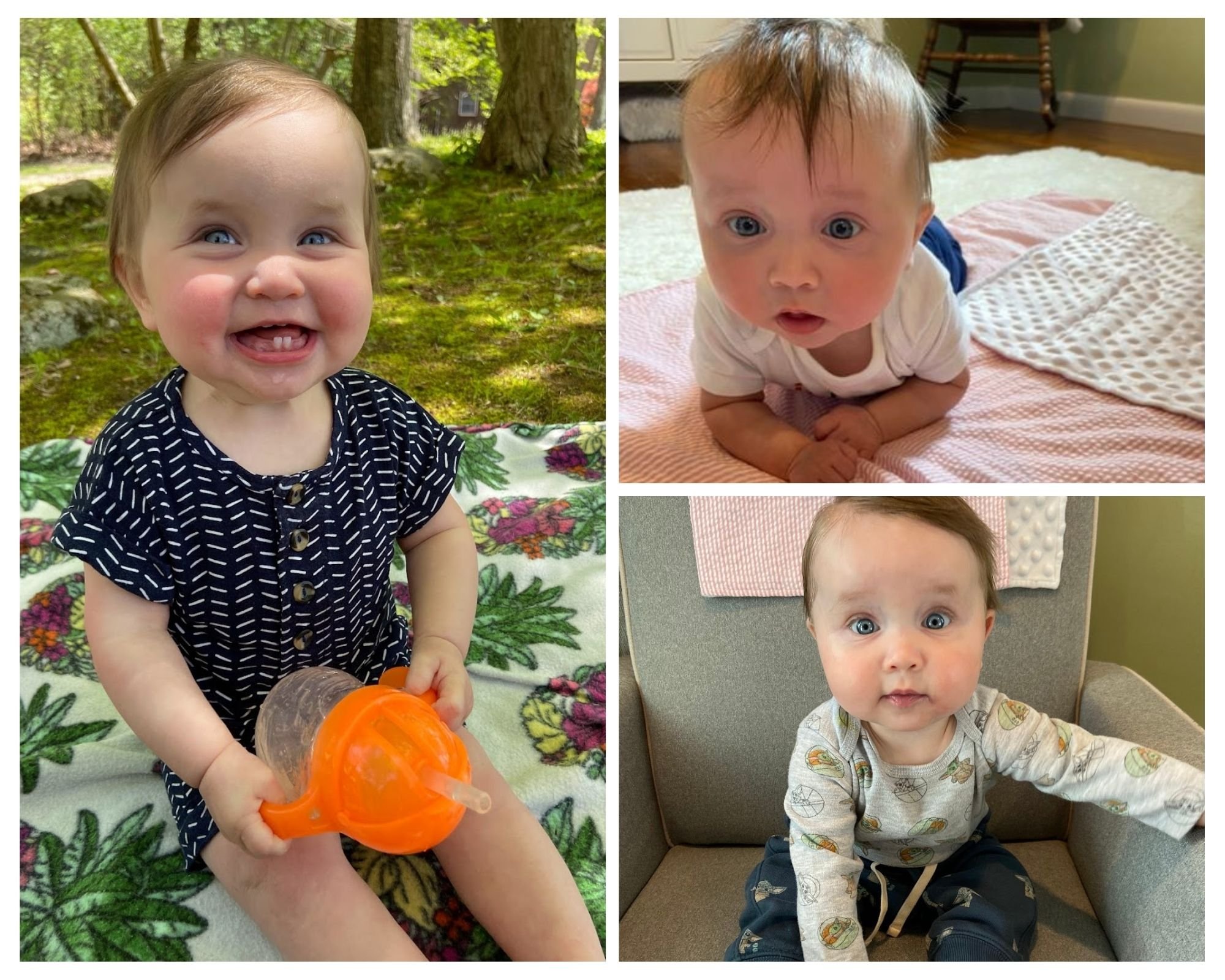 Photos from Emmy's first year
The Highs & Lows of IVF
Alyson remembers going in for her first ultrasound after their embryo transfer, and being cautioned by Dr. Richlin that it was still very early on in the pregnancy, so they might not hear a heartbeat yet. But thankfully, they did! "It was so strong, so clear - the most beautiful sound I'd ever heard," Alyson says.

The lowest points of the process were when Alyson and Scott just felt like nothing was working, and that they might never become parents. "Cycle after cycle, back to back to back, constant injections, feeling like I practically lived in the Stamford office for monitoring, waiting and waiting and waiting with nothing to show for it…it was the hardest thing we'd ever gone through as a couple and it brought us to the darkest places," she says.
But the highest point? Finally having their baby girl, Emmy. "I can't even begin to express my gratitude for Dr. Richlin and the entire team at Illume," Alyson says. "I tear up writing this, because it still feels so surreal that we are celebrating our miracle baby's first birthday."
Alyson and Scott feel so grateful for Dr. Richlin's patience, understanding, willingness to try different things, and the incredible care he gave them - recognizing that Emmy likely wouldn't be in their arms without his help.
---
A step-by-step guide to the IVF process:
---
Advice to Other Fertility Patients
Throughout their difficult journey to becoming parents, Alyson learned a lot. Here are some of her best pieces of advice for other struggling with infertility:
Get comfortable advocating for yourself
Do your research
Have a list of questions ready for every appointment
Make an "Infertility Notebook" to keep track of everything
Lean in to your people, and seek out support and help when you need it
Above all, she says, reach out and try not to isolate yourself. "Don't let yourself get to a deep, dark place where it feels like there's no way out," Alyson says. "There are resources available to support you, and you are not at all alone in this."
Looking for support? Illume Fertility has two licensed counselors on staff who specialize in helping patients navigate the emotional complexities of infertility and family-building.
What's Next for Our Family
Their baby girl Emmy just turned one, a milestone Alyson and Scott can't believe has already passed.
"Our sweet, feisty, hilarious, independent, smiley, brilliant rainbow has been earthside for a year, and it's hard to remember life before her," Alyson says. "The trauma of infertility will always be there, but when I look at her, and she looks at me, I'm in awe of her...she's real, she's here, and she's ours."
As for now, they're enjoying life as a family of three and soaking up their time with Emmy before they return to Illume Fertility for another embryo transfer in the hopes of making her a big sister.
You're Not Alone on Your Fertility Journey
Though navigating infertility can feel incredibly isolating at times, Alyson's message is clear: there's a welcoming, supportive community of fertility warriors out there who understand what you're going through.
She encourages others to seek out support groups and other resources whenever they feel alone, and remember that there's light at the end of the tunnel - no matter how dark the road may seem at times.
More Infertility Resources
Looking for additional support or information about IVF, IUI, fertility testing or how to make your own dreams come true? Click through the links below to learn more:
Sierra Dehmler is Illume Fertility's Content Marketing Manager - and also a fertility patient herself. Combining empathy gained on her personal journey with her professional experience in marketing and content creation, she aims to empower and support other fertility patients by demystifying the fertility treatment process.