Fall Salads: Delicious Seasonal Recipes for Fertility Nutrition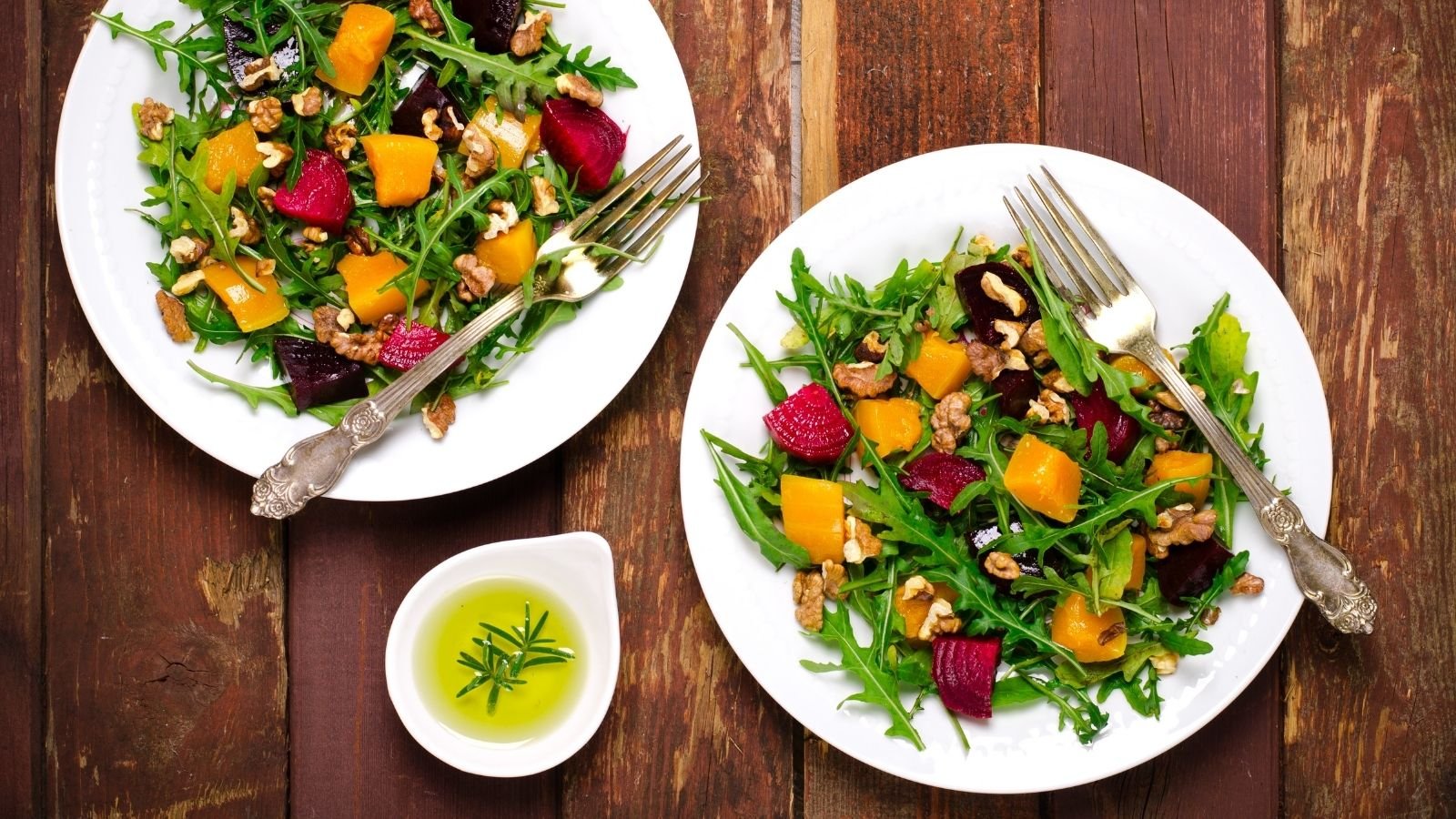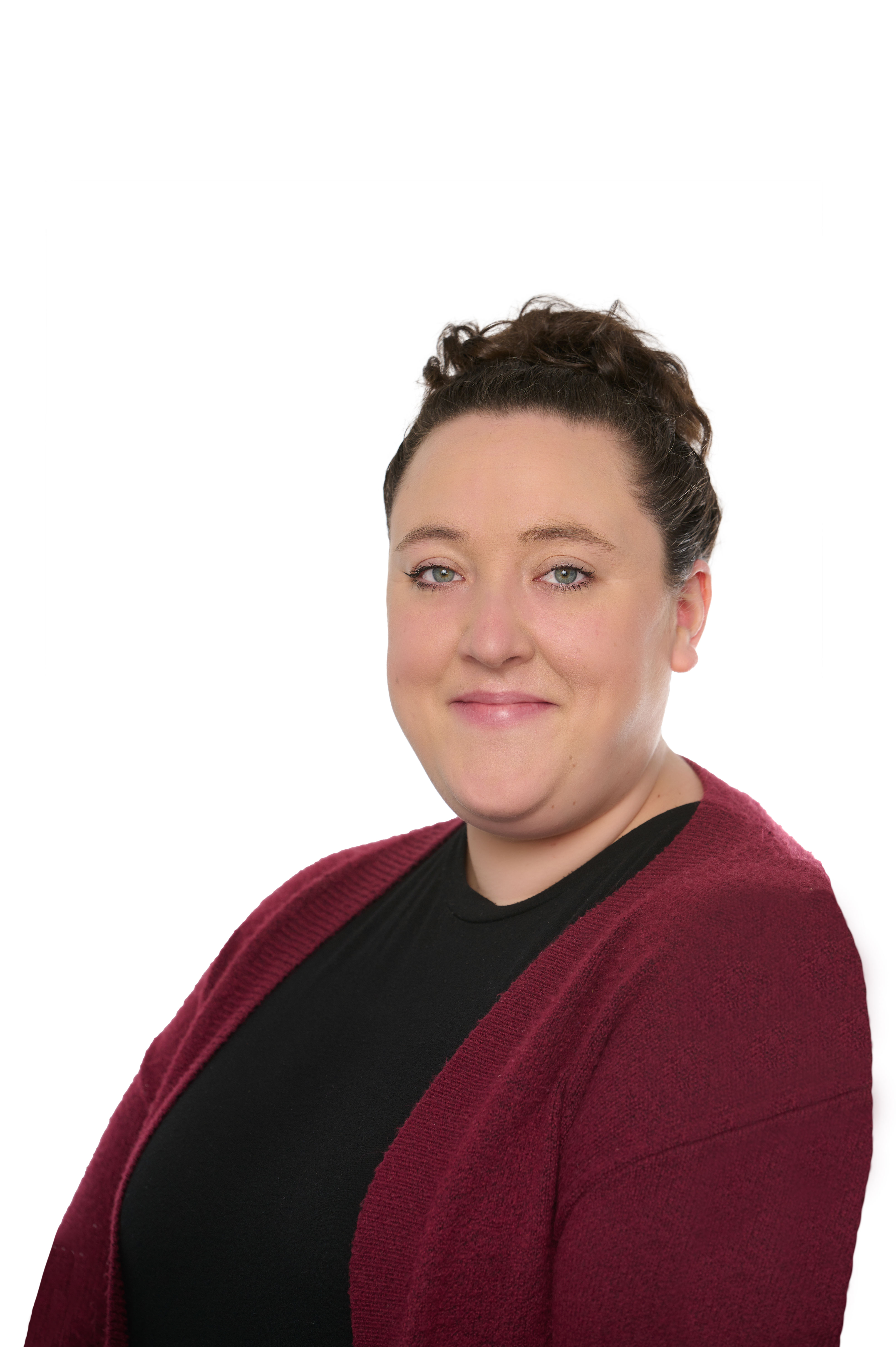 Sierra Dehmler is Illume Fertility's Content Marketing Manager - and also a fertility patient herself. Combining empathy gained on her personal journey with her professional experience in marketing and content creation, she aims to empower and support other fertility patients by demystifying the fertility treatment process.
Sometimes the word "salad" is a turnoff. Some people see it as a "diet" food or what you're forced to eat when you want to lose weight. People think "boring…leafy…unsatisfying."
Who really eats salads for fun?
You do! Well, maybe not yet… but by the end of this article, you'll be ready to whip up one of these hearty, nutrient-rich, satisfying salads.
Take that, "diet." It's time to be healthy because we want to be, not because we are forced to be. Preparing your body for the healthiest pregnancy possible can be a delicious pursuit too - and these seasonal salads are the perfect proof!
---
Looking for a "diet" to end all diets?
---
Fertility-Friendly Fall Salads
Fall is a great time to try some new recipes. Salads tend to be warmer, more robust, and vegetable-laden during this season – and did I mention delicious? I mean, throw freshly roasted butternut squash into any salad, and you've got autumn on a plate. Yum!
That's why these next two recipes feature the fruit. (Yes, butternut squash is a fruit, not a vegetable - I was surprised, too!)
💡Did you know that just one cup of butternut squash serves up over 450% of your Vitamin A intake for the day? Vitamin A is great for cell growth, and therefore, helps build quality oocytes (eggs) - great for women trying to conceive. Additionally, Vitamin A is great for mothers-to-be as it promotes fetal growth and development.
So, whether you're trying to conceive or already expecting, butternut squash should be a staple in your fertility-friendly diet. Let's dig in!
Kale Salad with Butternut Squash, Apples & Walnuts
(Serves 8)
Why is it such a great choice? This salad is a great source of Vitamins A & C, iron, and, a preconception/fertility favorite, folate.
Ingredients:
4 cups diced butternut squash
2 cloves garlic
3 tablespoons olive oil
1/2 teaspoon salt
1/2 teaspoon ground pepper
2 tablespoons balsamic vinegar
1 teaspoon maple syrup
2 teaspoons Dijon mustard
8 cups packed chopped kale
1 medium Honeycrisp apple
1/2 cups of walnuts
Optional: choice of cheese - cheddar, feta or goat cheese
Directions:
Preheat the oven to 400F. Line baking sheet or spray with non-stick cooking spray. Coat the diced squash with garlic, 1 tablespoon oil, 1/4 teaspoon salt, and 1/4 teaspoon pepper and roast for about 25-30 minutes, stirring once mid-way.
Prepare the salad – add remaining oil, maple syrup, balsamic vinegar, mustard, salt, and pepper to the bowl and whisk until emulsified. Add in kale, apples, walnuts, roasted squash, and cheese. Toss to coat.
Serve immediately or you can store it in the refrigerator for a day.
💡Pro Tip: Remember that cheese is dense in flavor and nutrition, so a little bit can go a long way!
---
Explore why folate is so important to fertility:
---
Curried Quinoa Salad with Butternut Squash and Chickpeas
(Serves 10)
Why is it such a great choice? This recipe is full of folate, protein, and fiber.
Ingredients:
1 small butternut squash, peeling, seeded, and cubed (3-4 cups total)
2 tbs extra-virgin olive oil
½ tsp fine sea salt, divided
¼ teaspoon freshly ground black pepper, divided
1 cup uncooked quinoa
2 ¼ cups water
1 ½ tsp curry powder
1 ½ tsp ground cumin
2 tsp grated fresh ginger
1 tsp mustard powder
1 14 oz can chickpeas, rinsed and drained (try to buy a BPA-free can)
2 tbs red wine vinegar
1 tsp freshly grated lime zest
¼ cup pumpkin seeds
¼ cup chopped cilantro
Directions:
Preheat the oven to 400F. Line baking sheet or spray with non-stick cooking spray.
Combine the cubed squash with half of the olive oil, half of the salt, and half of the pepper in a bowl, and toss to combine. Spread the squash onto your baking sheet. Roast for about 25-30 minutes, stirring once in the halfway. Remove and let cool.
While the squash is roasting, make the quinoa. Combine the quinoa, water, curry powder, cumin, ginger, and mustard powder in a medium saucepan over medium-high heat. Continue with package instructions until tender.
Combine the butternut squash with the cooked quinoa and add the remaining 1 tbs olive oil, chickpeas, red wine vinegar, lime zest, pumpkin seeds, and cilantro. Add in the rest of the salt and pepper and mix.
Serve warm or at room temperature.
*This recipe is courtesy of Whole Cooking and Nutrition.
Good Nutrition Can Be Delicious Too
Both of these recipes support a strong, healthy fertility journey and pump your body with the necessary nutrients it needs to be the perfect home for a baby. Preconception wellness (for both partners) is crucial to giving yourself the best chances possible, so why not start now?
Another great thing about these two recipes is that there is some ingredient overlap! One trip to grocery store and two dishes? Look at you, meal-planner! Time to cozy up with these recipes and enjoy the autumn season around you.
---
Prepare for the healthiest pregnancy possible!