RMA of Connecticut Partners with PCOS Challenge for IVF Cycle Grant
October 1st, 2021 | 3 min. read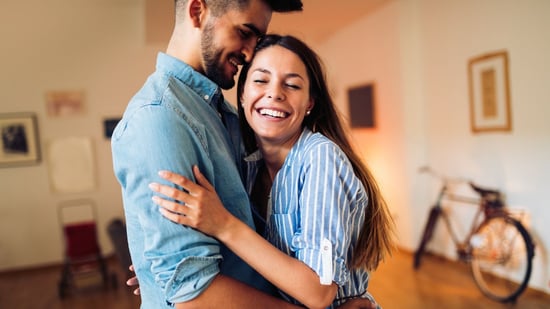 All families should have access to fertility care, but unfortunately, many still end up paying out of pocket or delaying treatment (sometimes indefinitely) due to the overwhelming financial burden.
That's why we're thrilled to announce that we are again partnering up with PCOS Challenge: The National Polycystic Ovary Syndrome Association to offer one FREE IVF cycle from RMA of Connecticut to a patient with PCOS.
"Too often, couples who are trying to build their families run out of insurance coverage before they reach their goals, or simply don't have insurance coverage at all. Paying for fertility treatment out of pocket is not an option for many people. When we saw the opportunity to partner with PCOS Challenge to offer a family-building grant that includes a free IVF cycle, we were excited to say yes," says Dr. Ilana Ressler.
Read on to learn all about the PCOS Challenge Family Building Grant and how you can apply for a free IVF cycle at RMA of Connecticut!
How Does the PCOS Challenge Family Building Grant Work?
RMA of Connecticut has teamed up with PCOS Challenge on the PCOS Challenge Family Building Grant to help patients with fertility struggles caused by Polycystic Ovary Syndrome (PCOS) build their families.
The 2021 PCOS Challenge Family Building Grant recipient will receive one completely free IVF cycle - an incredible, potentially life-changing opportunity for a deserving PCOS patient.
RMA of Connecticut is one of only two fertility clinics

across the country participating in The PCOS Challenge Family Building Grant, and we are proud to participate in this important initiative for another year.
The deadline to apply is November 21, 2021, and the grant recipient will be announced on December 20, 2021. Grants are awarded once per year.
"My patient received a PCOS Challenge Family Building Grant last year. She is now pregnant. We are excited for her and her husband who would not have been able to move forward without this grant, and we are very thankful," says Dr. Joshua Hurwitz, Reproductive Endocrinologist at RMA of Connecticut.
2021 Submission Requirements
For full eligibility requirements and more information, visit PCOS Challenge's Family Building Grant page.
Review all eligibility criteria and requirements before submitting your application. Applicants must include a personal statement (400 – 500 words) and all supporting materials in order to complete the grant application.
Applications will NOT be considered if they do not contain the requested supporting materials below:
Physician Statement(s)

– Letter from applicant's physician in PDF format confirming applicant's diagnosis of infertility caused by or related to Polycystic Ovary Syndrome (PCOS) and that IVF is indicated for the applicant.
Photo

– Headshot or photo of applicant or couple
Video Statement (Optional)

– Applicant may provide a short video statement about why she/the couple is applying for this grant (up to two minutes). A link to an "unlisted" or public video on YouTube or Vimeo may be submitted.
---
Want to submit your application for a free IVF cycle?
---
More PCOS Resources
RMA of Connecticut continues to bring awareness to PCOS throughout the year, with a special focus on PCOS advocacy during PCOS Awareness Month (September). Explore all of RMA of Connecticut's PCOS resources and support offerings below:
Sierra Dehmler is Illume Fertility's Content Marketing Manager - and also a fertility patient herself. Combining empathy gained on her personal journey with her professional experience in marketing and content creation, she aims to empower and support other fertility patients by demystifying the fertility treatment process.